Want to support my blog? Clear your cookies, click the banner and shop!

Don't miss these great sex toy sales.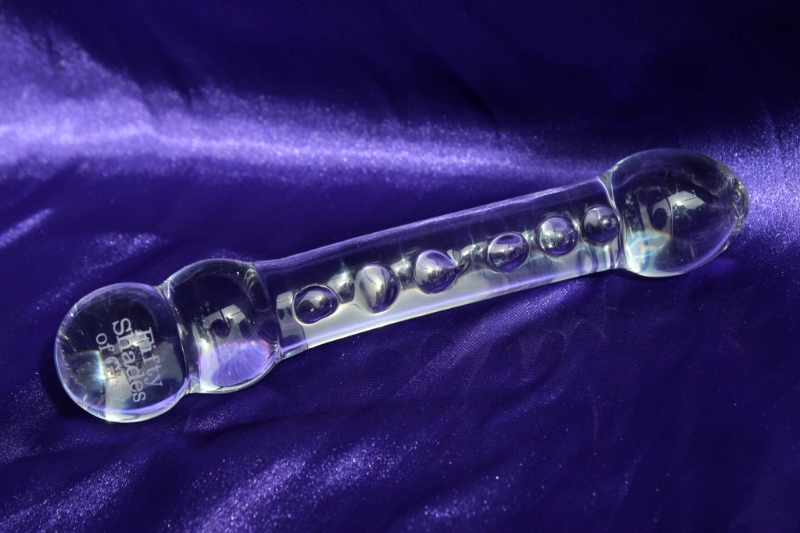 The "Sexual Happiness People" over at Lovehoney.com were so awesome, they gave me the Fifty Shades Glass Dildo (I'm shortening the name because Fifty Shades of Grey Drive Me Crazy Glass Massage Wand is a ridiculously long name) in exchange for my honest opinion.
This is my first glass dildo and now I know why glass is such an incredible material for sex toys. I can seriously see myself getting addicted to glass toys. The sensuously sleek finish of the glass glides effortlessly with very little lube. If you self lubricate well, you might not even need any lube at all. I don't and so I need just a small amount of silicone or water based lube and it lasts an amazingly long time on this toy. The deliciously unyielding rigidity of the glass is becoming something my body craves.
The glass holds temperature well and even at room temperature it feels cool upon insertion but quickly warms with my body heat. This makes glass dildos great for temperature play, if you like to chill your dildos in the fridge. Or you can soak the dildo in warm water just prior to use if you don't want the shock of a cool dildo entering you. I'm lazy and don't necessarily like to pre-plan my masturbation sessions so I just have at it, as is and even though I don't care for the initial coolness of the glass, it's not a big deal because it does warm up nicely inside me.
The Fifty Shades Glass Dildo is a good Goldilocks size in length and girth. The dildo measures 7 1/4" from end to end. The shaft is 1" in diameter and is adorned with 6 raised beads which rise about 1/8" high. On one end is a vaguely phallic head that is 1 3/8" in diameter and slightly tapers to a rounded point, which eases insertion. The other side ends with two bulbs (sort of a double bubble) that are each 1 3/8" in diameter. The end bulb is etched with the words "Fifty Shades of Grey" but I don't feel the lettering when inserted. It's nice that this dildo is double ended and can be used either way.
The 6 raised beads provide a little texture but nothing extreme. I feel them mostly when they graze past my vaginal entrance and I enjoy the sensation. The Fifty Shades Glass Dildo is slightly curved and it does a fair job of stimulating my G spot. As a newcomer to sex toys and having just recently discovered my G spot (and what kind of stimulation it likes), I find that I need a lot of pressure against it and I can't quite get as much as I want from this dildo (it's a leverage thing) but I do enjoy it for thrusting. If you don't require as much hard pressure against your G spot as I do, then this dildo would probably work well for you. And if you're not concerned at all about G spot stimulation, this is still a great glass dildo for thrusting.
The Fifty Shades Glass Dildo is made of completely uncolored, transparent glass and in its pure simplicity lies its beauty. The 6 raised beads elevate it to a level just beyond basic. It's easy to keep clean because glass is one of the most hygienic materials for sex toys, as it's nonporous. It's also body safe and phthalates free. Routine cleaning can be done by simply washing it well with antibacterial soap and warm water. It can be sanitized in a number of ways including, washing in a 10% bleach solution. For more information on caring for glass see my STMSDS.
The dildo comes in fairly basic packaging that has a decent presentation. An unpadded satin storage pouch, which is a lot larger than it needs to be, is included and is printed with the words "Fifty Shades of Grey".
I don't know much about the Fifty Shades of Grey books other than they've sparked an interest in sex toys and kink for many and opening up to exploring sexuality is always a good thing, in my opinion. So, it wasn't the connection to the books that drew me to this dildo. I wanted to review this dildo because it looked like a nice glass toy for beginners and since I am one, I can say that I think it is a good choice. It's well crafted and moderately sized. The beads provide just enough texture to make it interesting but I don't think it would be too much for most people. And, it's reasonably priced. On the other hand, I don't see any reason why this dildo wouldn't appeal to the glass aficionado as well.
If I've convinced you that the Fifty Shades of Grey Drive Me Crazy Glass Massage Wand is a good buy, and I think it is, make sure you visit Lovehoney.com and give them some love for making this review possible. They offer free shipping by Priority Mail and have what has to be one of the most robust return policies around. You can return any item, for any reason, no questions asked for up to 100 days after you placed the order so, you can shop with confidence knowing that if something doesn't work out for you… no problem. The folks at Lovehoney.com want you to be happy.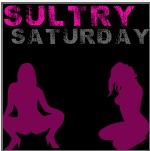 Like this? Want more of it? Subscribe!
| | | |
| --- | --- | --- |
| Get new posts sent to your inbox! | | |
| Get my sporadic newsletter filled with exlclusive deals, the latest sales and secret bonus giveaway codes. | | |