Want to support my blog? Clear your cookies, click the banner and shop!

Don't miss these great sex toy sales.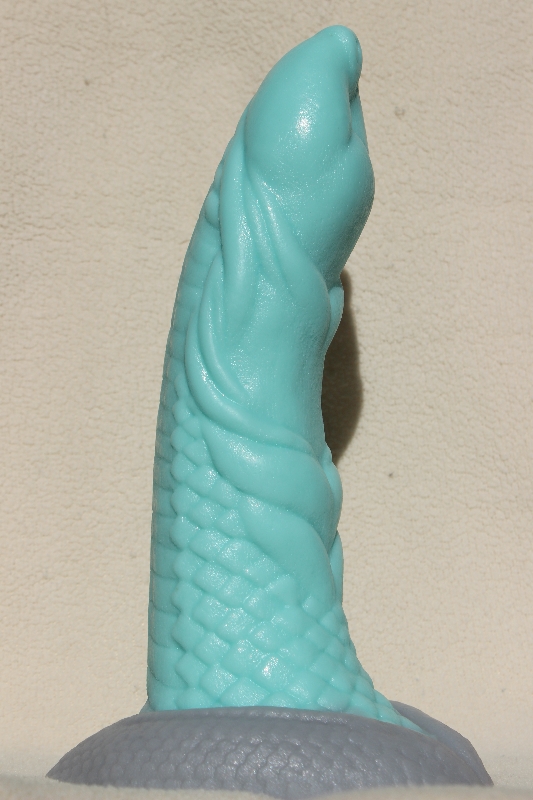 I was lying in bed the other night staring at the ceiling, unable to sleep and I was thinking… That Elephant Trunk dildo was pretty cool but what I really want is to masturbate with a dildo shaped like the penis of a mythical creature found in Phoenician and Greek mythology, that is often depicted as the front half of a horse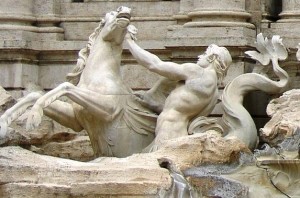 with scaly fish-like hindquarters (What? Don't tell me that's not on your to-do list). But where could I find such an unusual dildo? Well turns out, I was in luck. That same great company, Exotic-Erotics, that sent me the Elephant Trunk dildo also makes the Hippocampus. No, not the brain structure responsible for memory and spatial navigation… but the seahorse-like mythological creature. And from the moment I laid my eyes upon it, I knew I had to have it. So, I pleaded and begged for a chance to review one and Exotic-Erotics graciously granted my wish. Did I mention that they're awesome?
When my Hippocampus arrived I was not disappointed. This thing is gorgeous. The artistry and workmanship are exceptional and the detail is amazing. It has scales and swirling ridges and a urethral opening. It's beautiful in seafoam green with a gray base, which is the "natural markings" option but you can get it in just about any color combination you want. I chose the medium density silicone and I'm really glad I did. Let's just say that even the small Hippocampus is just about more than I can handle… and they make medium and large too. So if size is your thing, Exotic-Erotics can definitely cater to you.
I had also gotten the Elephant Trunk in medium density silicone and that one kind of left me wishing I'd gotten the firm. But I think the medium density is perfect for the Hippocampus because of its size and textures. This silicone is delightfully squishy and soft. When I'm not masturbating with it, I'm constantly fondling and squeezing it. The finish on the silicone isn't entirely matte but it's not glossy either. It's somewhere in between. There's a fair amount of drag with this silicone so copious amounts of lube is suggested. I know I need to use a lot not only because of the drag but to help me accommodate the size.
The tip is tapered and that makes insertion easy, initially. But as I work its length into me it gets to a point where my vagina has had enough. I can't take this dildo all the way to the base but that's OK. It's still a pleasure to use. If you're used to larger toys then this isn't going to be a factor for you at all. The main sensation I get from the texture is along the sides where those ridges swirl around to the head. I feel them as they slide past my vaginal opening. I wasn't sure how I'd like the texture on this dildo since that of the Elephant Trunk wasn't quite my thing. But this dildo's texture feels different and I've been enjoying it. And there's no way this thing is getting anywhere near my ass but I could if I wanted to because it has a wide flared base that makes it anal safe.
In addition to selecting your color(s), you can choose from three densities of silicone: soft, medium and hard. Or you can get it split and have one density for the base and a different one for the shaft. You can even choose to have it made with a suction cup base. And then you have to make a choice on size and just so you know what you're getting yourself into, here are the measurements for all three:
| | Small | Medium | Large |
| --- | --- | --- | --- |
| Total Length | 8″ | 10″ | 12″ |
| Insertable Length | 7″ | 9″ | 11″ |
| Diameter Of Tip | 1.6″ | 1.9″ | 2.35″ |
| Diameter Mid-shaft | 1.75″ | 2.25″ | 2.70″ |
| Diameter At Base | 2″ | 2.62″ | 3.20″ |
Exotic-Erotics uses medical grade platinum-cure silicone. This is one of the best materials that sex toys are made of. It's nonporous, meaning it can be sanitized, and it's safe for your body because it's hypoallergenic and phthalates free. Everyday cleaning can be done with antibacterial soap and water but if you need to sanitize the Hippocampus (or any of Exotic-Erotics' dildos), you can boil it for a few minutes or bathe it in a 10% bleach solution.   It's probably best to stick with water based lube.  You can experiment with silicone lube but be aware that some silicone lubes can damage some silicone toys.  So, to make sure they are compatible, spot test an area on the base first.  The Hippocampus comes with a drawstring storage pouch, which is a good thing considering the sizes of these dildos.  A care card will also be included in your package.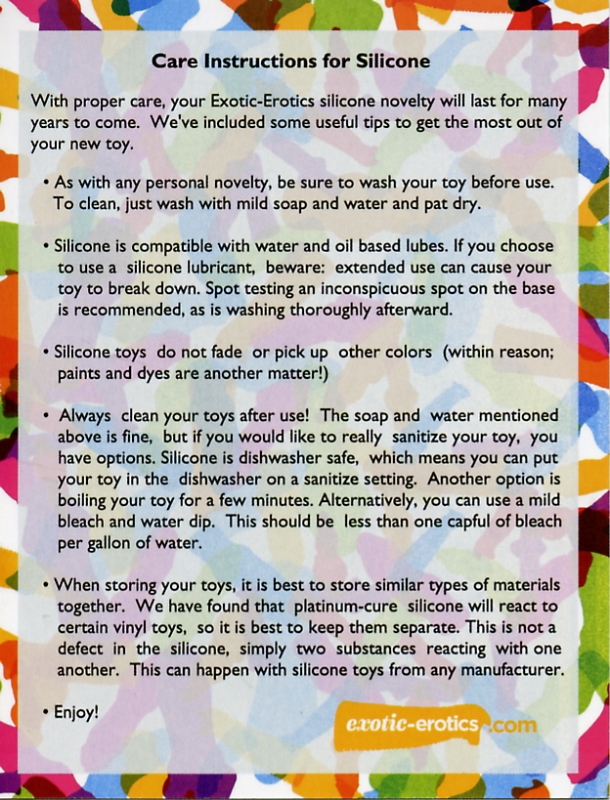 The Hippocampus is so beautiful and unusual that I like leaving it out on my dresser along with my other unique dildos. We don't have kids and rarely company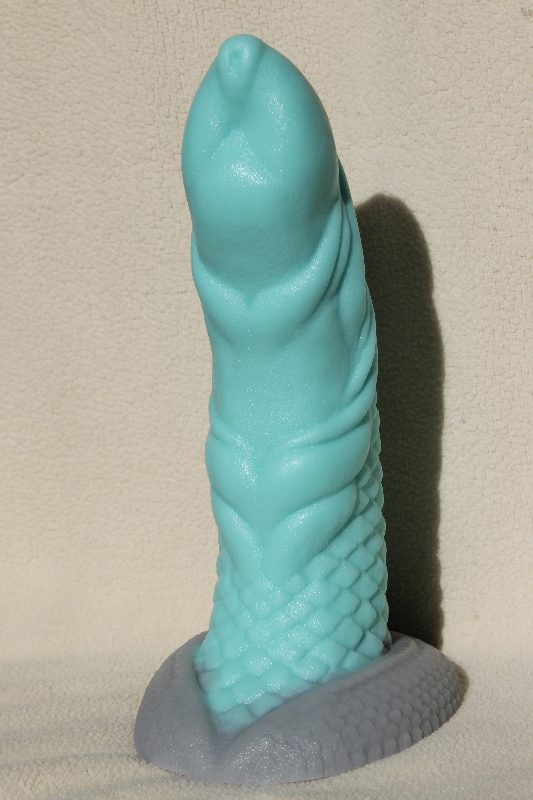 so, I can get away with it. My husband kind of gave me the side eye when he saw it but that's OK. He doesn't have to use it. He just thinks it's weird… and you might too. If so, I'd like to urge you not to focus so much on the fantasy aspect of this dildo but just look at it as an unusually shaped dildo that has the potential to create sensations that a "normal" dildo can't. Dildos already come in all kinds of shapes, sizes and colors so, just because this one has been sculpted to look like a mythical creature's penis doesn't mean you shouldn't give it a try. And maybe you are into the fantasy aspect of it. That's cool too. I think in that case you'll also be very satisfied with the Hippocampus. I'm certainly enjoying mine and I don't care what it's supposed to look like. All I care about is how it feels and it feels pretty amazing.
Update 10/30/14: There is now a Hippocampus that is smaller than the one in this review so, that now makes this one the medium.  Then there's large and X-large.

Exotic-Erotics sent me the Hippocampus in exchange for my unbiased opinion.
Like this? Want more of it? Subscribe!
| | | |
| --- | --- | --- |
| Get new posts sent to your inbox! | | |
| Get my sporadic newsletter filled with exlclusive deals, the latest sales and secret bonus giveaway codes. | | |