Want to support my blog? Clear your cookies, click the banner and shop!

Don't miss these great sex toy sales.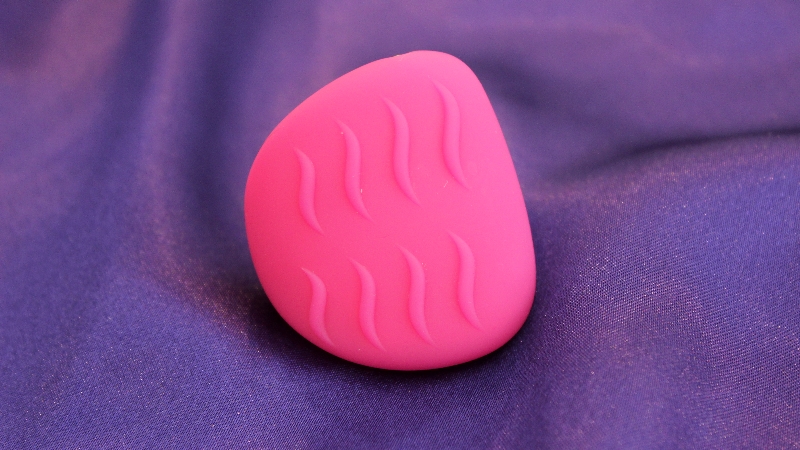 I won't beat around the bush on this one. The Key Pyxis is a weak buzzy little thing. That's really all there is to it. It's got to be the buzziest vibrator I've tried so far. It's probably a good thing that it is so weak because the vibration feels kind of prickly on my clit. It would likely be downright painful if it had any power behind it. But I get it… it's not like they could cram some big powerful motor into this tiny thing. For those who are too sensitive for strong vibrators and respond to buzzy vibration, the Pyxis would probably serve you quite well. It's just not something that I can get excited about.
So, it turns out that my clit isn't nearly as discriminating as I thought it was because I can get off with vibrators that I didn't think had any chance of making me come.  Yeah, I can have an orgasm with the Pyxis but does that alone make it a great vibrator? Not really. A great vibrator makes you relish the moments leading up to the orgasm. It makes you want to slow down and take it all in. Really great vibrators go beyond just producing orgasms. They produce toe curling, powerful orgasms. The Pyxis doesn't even come close. When I use it, I just want to hurry up and finish. I can come but it's not all that satisfying.
It is made of body safe, hypoallergenic, nonporous silicone and comes in 3 colors: pink, purple and blue. The silicone is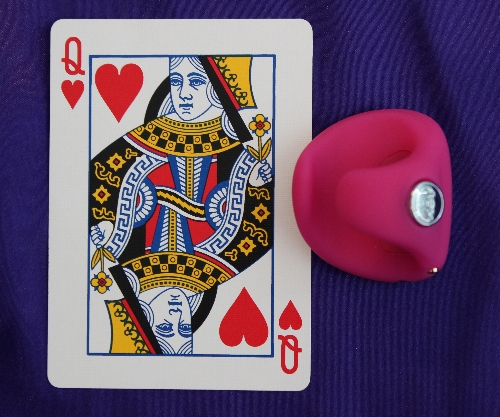 silky soft and has a matte finish. The Pyxis is USB rechargeable and I found the magnetic connection between it and the cord, a bit fiddly. While charging, the Pyxis flashes and when it's fully charged, it glows steadily. Key claims that fully charging for 2 hours yields 1.5-2 hours of play time. It has a single push button that you must hold for a a couple of seconds to turn it on and to turn it off. I think that this is actually a good thing because you're much less likely to accidentally turn it on and because of its small, discrete portable size it's something you could easily tuck away in your purse. The broad flat surface of the Pyxis is about 1 ½ inches top to bottom, 1 ¾ inches side to side and has two rows of small raised ribs for texture. The Pyxis is meant to be worn on the finger but putting the broad flat surface against my clit didn't do much for me. I prefer to hold it perpendicular to my clit and stroke it with the bottom edge of the vibrator.  It comes with a storage pouch and Key covers the Pyxis with a one year warranty.
It has five settings consisting of one level of steady vibration (High) and four patterns (High 2, T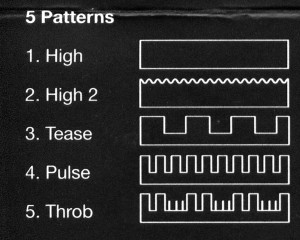 ease, Pulse, Throb). The patterns are the same as those of the Charms Petite vibrators that I've previously reviewed but with the Pyxis they feel much buzzier. This is the kind of vibrator that quickly makes my fingers feel numb. The Pyxis is fully waterproof so you can take it into the tub or shower and it also makes cleaning it easy. You can sanitize it with a 10% bleach solution or for routine cleaning antibacterial soap and water will do.  You could also use a toy cleaner.  Key specifies the use of water based lube and that's probably a good idea. This little vibrator doesn't really have a good place to spot test a hybrid or silicone lube. This is a fairly quiet vibrator but being so small and lacking in power, you'd kind of expect it to be.
I think for what it is, the price is a little high (maybe because I just didn't care for it) but I give it points for being rechargeable. And the USB rechargeable feature is kind of cool, I guess but it isn't all that useful to me. It is a good size to tuck away in your bag while traveling and since you have to hold the button for a couple seconds to turn it on, it's less likely to accidentally activate but the controls don't lock so there is the possibility that it could. In all, the Key Pyxis doesn't impress me much but it might work well for very sensitive types who prefer buzzy vibration over the deep rumbly kind.

Good Vibrations sent me the Key Pyxis in exchange for my unbiased opinion.
Like this? Want more of it? Subscribe!
| | | |
| --- | --- | --- |
| Get new posts sent to your inbox! | | |
| Get my sporadic newsletter filled with exlclusive deals, the latest sales and secret bonus giveaway codes. | | |