Want to support my blog? Clear your cookies, click the banner and shop!

Don't miss these great sex toy sales.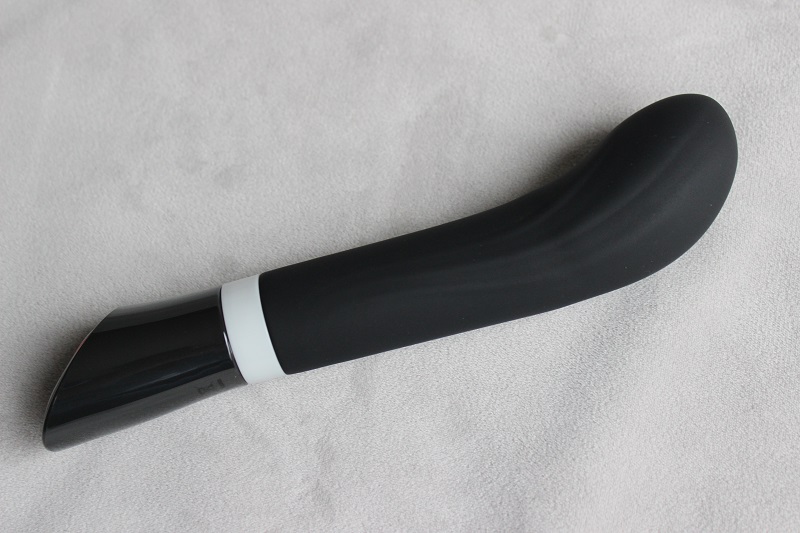 If I could sigh and snore at the same time, that's what I'd be doing when I use the B Swish Bgood Deluxe Curve. I'd sigh because I'm so entirely indifferent about it and I'd snore because I'm totally bored. I can't even say I was disappointed with this vibrator because I didn't have high expectations to begin with. But I also didn't automatically assume it would suck either. And it doesn't really, totally suck. It's just nothing to write home about. Now on the other hand, if I bought it instead of receiving it in exchange for a review, I'd probably be unhappy with my purchase.
It just doesn't have enough power for me. That about sums it up. It's not strong enough to give me much stimulation internally and even when I tried it on my clit, it was pretty underwhelming. The shame of it is that the shape is really quite good for hitting my G-spot. It also feels fairly well made so the weak vibration really is the only reason I can't give the Bgood Deluxe a great recommendation. I suppose if you don't require very strong vibration, this vibrator might work out for you but my philosophy is that you should buy a strong vibrator and use it on the lowest setting if you're uber sensitive. That way, if over time, you desire stronger vibration, you won't have to go out and buy another vibrator. That's why I have a hard time recommending weaker vibes even to those who are more sensitive.
I'm still fairly new to the game and I already find myself craving more power and larger toys. So, I think the best way to spend your money is to buy something you can grow into. The LELO Mona 2 is a perfect example. It's an awesomely powerful G-spotting vibrator but if you don't need all that power initially, you can just use it at a lower intensity. It's a nice length and girth so, it satisfies in that way as well. Yes, it's far more expensive than the Bgood Deluxe but I like to think of it as more of an investment. You wouldn't be tossing it aside one day in favor of something larger and more powerful.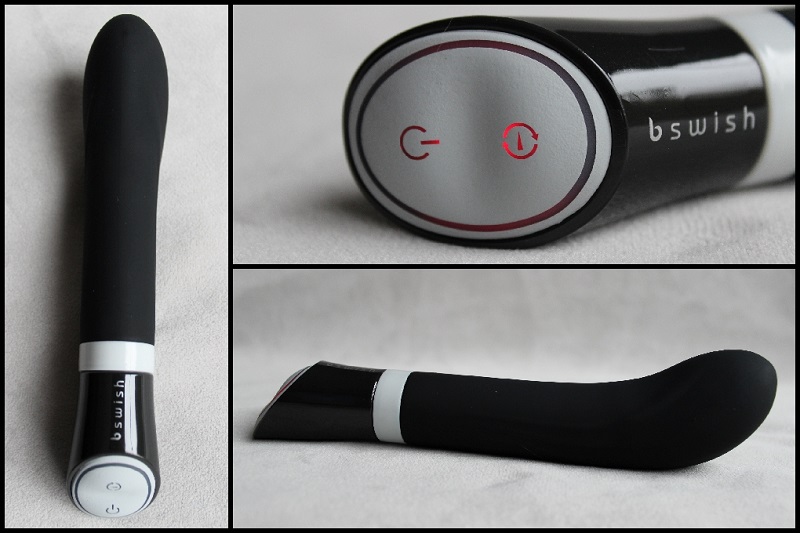 The Bgood Deluxe actually would be a nice little G-spotting vibrator if it just had more power. Perhaps if it ran on AA batteries as opposed to AAA batteries, it might have a bit more oomph. The bulbous up-curved head easily hits my G-spot and the silky soft matte silicone has a pleasantly grabby, sensation against it. It sort of gently pulls at my G-spot which is a different feeling than what you get with a sleek glass or metal toy.
The Bgood Deluxe is safe for your body since it's made of nonporous, phthalates free silicone and plastic. And since it's waterproof, cleaning is easy. You can use antibacterial soap and water or a toy cleaner. If you need to sanitize it, you can wash it in a 10% bleach solution. It's probably a good idea to only use water-based lube with this vibrator because some silicone lubes can damage some silicone toys. That's not always the case and I have successfully experimented with silicone lube on some of my silicone toys but it always requires a spot test to make sure they are compatible.
There are two buttons on the base. One is for power and the other cycles through the 6 modes which consist of: 3 levels of steady vibration and 3 patterns that are mostly pulses of varying duration. The vibration actually feels pretty rumbly, it's just a shame it's not stronger. It's interesting to note that the batteries go in positive side up which seems different from all the other vibes I've tried. There are six colors to choose from:
It's about 7.5" end to end and 4.75" is insertable. It is 1.43" in diameter at the thickest point.  On the packaging it says that a set of batteries will get you 3 hours of run time. The packaging is pretty basic, a storage pouch is included and you get a 90 day warranty.
The B Swish Bgood Deluxe Curve is just one of those sex toys that I feel utterly indifferent about. It certainly wasn't enough to impress me and it wasn't so horrible that I hate it. Like I said before, someone who doesn't require strong vibration might like it but again, my advice is to save up your money and invest in something you can grow with, like the LELO Mona 2.
This product was provided in exchange for an unbiased review.
Like this? Want more of it? Subscribe!
| | | |
| --- | --- | --- |
| Get new posts sent to your inbox! | | |
| Get my sporadic newsletter filled with exlclusive deals, the latest sales and secret bonus giveaway codes. | | |