Want to support my blog? Clear your cookies, click the banner and shop!

Don't miss these great sex toy sales.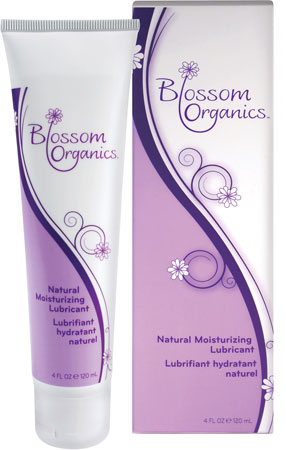 You may think lube is lube and whatever you grab off the shelf at the drugstore is fine. It's all the same, right? Well, not really. I haven't purchased intimate lubricant from a drugstore in over 10 years so, I don't know what the selection is like but you'll always find the best premium lubes in sex shops. The first thing you need to think about is your intended purpose.
Water based lube is fine for any situation whether it be, vaginal intercourse, using sex toys or anal sex.  If you want something that lasts longer than water-based and doesn't get sticky you could try a silicone-based lube but it's not a great idea to use silicone-based lube with silicone sex toys because some silicone-based lubes can damage some silicone toys. But it's perfect for vaginal intercourse, sex toys made out of other materials (steel, glass, plastic, etc) and anal sex.
Another option you might find in a sex shop is hybrid lube. This is a mix of silicone-based and water-based lube. Hybrid lubes try to give you the best of both worlds, the easy clean-up of water-based plus the staying power of silicone-based. I have successfully used hybrid lubes on silicone sex toys but it always requires a spot test to make sure they are compatible. Hybrid lube is suitable for both vaginal intercourse and anal sex.
Lastly, you might find some oil-based lubes. These generally have the best staying power of any lube. They are good for use with sex toys (made of premium body safe materials), anal sex and male masturbation but oil-based lube shouldn't be used in the vagina because it could lead to infections.  Oil-based lubes should not be used with latex condoms.
So you see, the lube you choose does matter. Now for me, I prefer silicone-based lube for vaginal sex because I really don't produce enough natural lubrication and I need the staying power. I tend to find that water-based lubes dry up and don't last long enough or they get sticky. But water-based is the most general purpose, easily cleaned up lube there is and you might need to find a good one to use with your silicone sex toys.
When you're trying to find a good water-based lube there are a couple of things you need to look out for. You really want to make sure that it doesn't contain glycerin or parabens. Glycerin can lead to yeast infections in some women who are prone to them. Parabens are a nasty class of chemicals that are found in all sorts of personal care products. Some people are allergic to parabens and can have skin reactions. Also, parabens are being found in breast tumors. Some parabens have a demonstrated ability to mimic estrogen. Methylparaben applied to the skin, may react with UVB leading to increased skin aging and DNA damage. These are very common ingredients in many brands of water-based lube but there are a few really good brands out there that don't use them.
One of those brands is Blossom Organics. All of their products are made to be gentle and to work with a woman's natural chemistry. From the Blossom Organics website:
Our all-natural intimate care products are made without harsh, controversial ingredients like parabens, petrochemicals, silicones, hormones or pesticides. We also stay away from drying alcohols and potentially harmful additives such as artificial fragrances, dyes and flavorings. And, of course, we do not use glycerin in our personal lubricants.

Natural Moisturizing Lubricant ingredients:
Organic aloe barbadensis leaf extract, sorbitol, hydroxyethylcellulose, allantoin, lactic acid, tocopherol (vitamin E), potassium sorbate, organic stevia rebaudiana extract, hyaluronic acid, organic paeonia albiflora (peony) root extract, organic passiflora incarnate flower extract.
Those are the characteristics I look for in a good water-based lube so when Blossom Organics offered me the chance to try their Natural Moisturizing Lubricant in exchange for an honest review, I was happy to do so. As I mentioned, I almost always use silicone-based lube for vaginal intercourse but I made an exception so I could evaluate this lubricant.
Performance was good with my sex toys. It didn't feel sticky, it was a light consistency – not thick and gloppy and it generally lasted as long as I needed it to with my sex toys. Now if I was going for a marathon session, I had to reapply but that's pretty much to be expected with water-based lube. The thing about water-based lube is that it gets slippery again with water so I've heard that some people keep a spray bottle full of water on their night stand just for that purpose.
So, it suited my needs with sex toys but how did perform during intercourse? Very well, actually… surprisingly so. I tend not to expect much from water-based lube when I use it for intercourse. I automatically expect it to get sticky and dry out too soon but the Blossom Organics lube didn't do that. Even dizzyguy agreed that it worked well. It stayed slippery for the duration though it did feel as though a reapplication would be necessary had we gone much longer but for a water-based lube, I was impressed. It felt light and clean on my skin and not like something I couldn't wait to wash off. And when it came time to clean up, I simply did so with baby wipes and it felt like no residue was left behind.  About the only reservation I have with this product, and it's really nothing against the product, is that it might not be best for anal sex.  You could certainly use it but generally for anal, it's best to have a thicker lube that provides more cushioning to the delicate tissues of the anus.
I probably won't use it regularly for sex since my personal preference is silicone-based for that but I'll definitely keep the Blossom Organics Natural Moisturizing Lubricant on hand for use with my silicone sex toys. If you're trying to find a good water-based lube that performs well and doesn't have harsh chemicals like parabens or glycerin – that can lead to yeast infections – then I highly recommend the Blossom Organics Natural Moisturizing Lubricant. And guess what, you can even find it in a drugstore. CVS/pharmacy now carries it.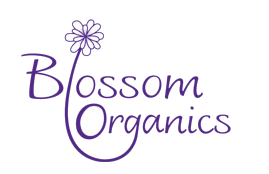 Blossom Organics provided the Natural Moisturizing Lubricant in exchange for an unbiased review.
Like this? Want more of it? Subscribe!
| | | |
| --- | --- | --- |
| Get new posts sent to your inbox! | | |
| Get my sporadic newsletter filled with exlclusive deals, the latest sales and secret bonus giveaway codes. | | |