Want to support my blog? Clear your cookies, click the banner and shop!

Don't miss these great sex toy sales.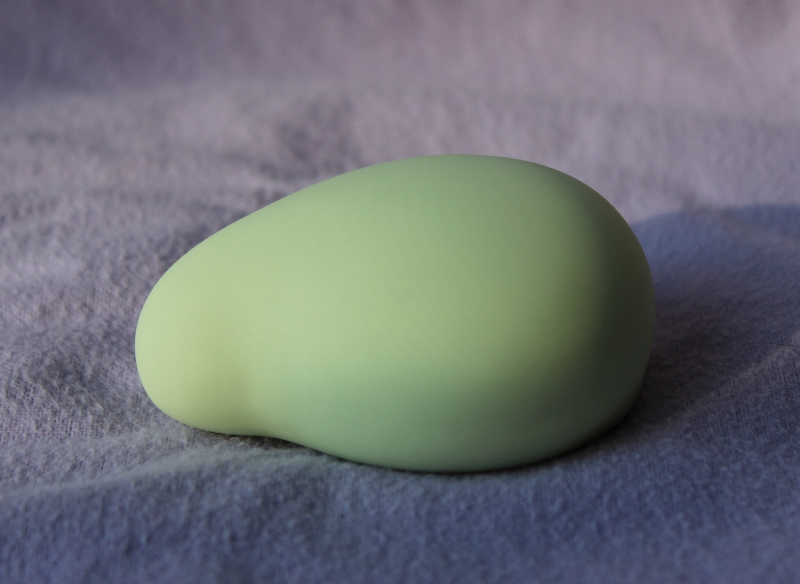 The Iroha Midori is more like a pet than a sex toy. A soft, squishy, vibrating, darling little pet. I love this damn little thing but probably for all the wrong reasons. It makes me smile every time I look at it and delights me when I stroke and pinch it. I kind of wish it made a cute little squeaky noise when I squeeze it. That would make me happy. I adore its little enclosure where it rests all safe and secure and I can keep an eye on it while it's charging.
If all I needed was a delightfully doughy, precious little pillow of a thing against my clit, I'd be drowning in orgasms. It pains me to admit it but as much as I adore my Midori for all its charm, it's not the best clit vibe I've ever used. I wish it wasn't true but it takes me a really long time to reach orgasm with the Midori. It could be that my clit just doesn't appreciate how utterly captivating it is. Or maybe, I just need more powerful vibration. But if my clit wanted something to cuddle with, it would totally spoon with the Midori.
If you're looking for something uniquely plush to smoosh against your clit with moderately powerful vibration then the Midori was made just for you. It's a soothing and gentle sort of experience that's pleasurable but just not the exact kind of stimulation I need for intense, efficient orgasms. I do really love the tactile quality of its cushiony surface and maybe if the vibrations were stronger, it would probably work better for me.
The above was written after the first time I used the Midori. I do normally use something a few times before I write the review but I was pretty sure that the Midori wasn't great for me after just the first use. But I gave it another shot and guess what? It gave me a good orgasm in a reasonable amount of time. Then it hit me. The first time I used it was during a session where I'd already had one orgasm. The next time, I started off with the Midori. It works perfectly fine to give me my first orgasm but I can't count on it being able to work again after that. In contrast, the We-Vibe Salsa/Tango can easily give me multiples.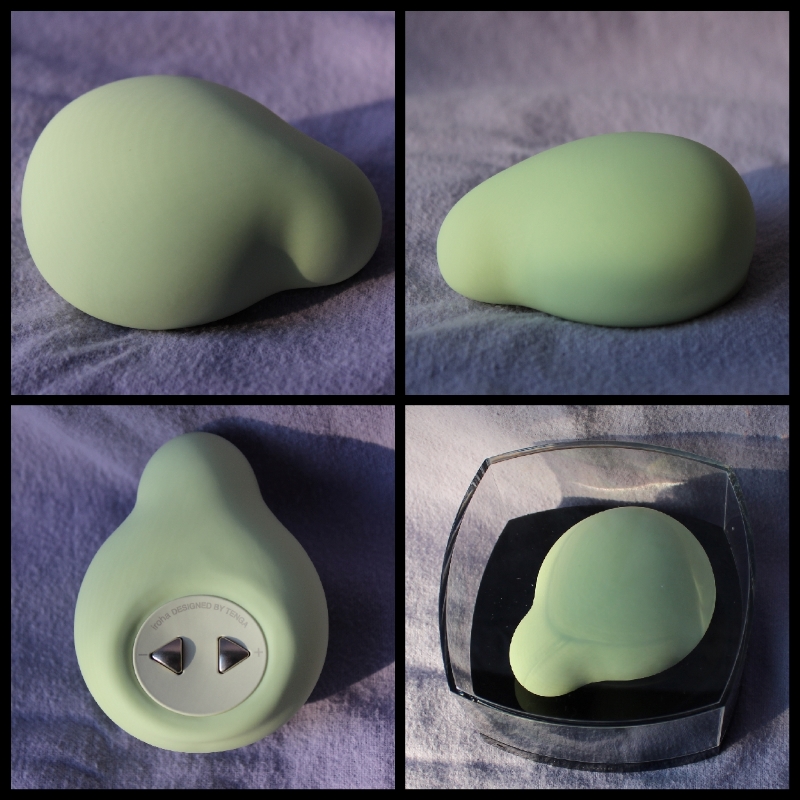 So, I have to change my overall opinion of the Midori. I still love it for all the reasons I stated before but now, I have a new appreciation of its orgasm inducing potential. And it's now become something that I will actually reach for on occasion when I'm only planning a quick, one orgasm session or, to start off a longer session where I'd follow up with a different clit vibe to reach climax again.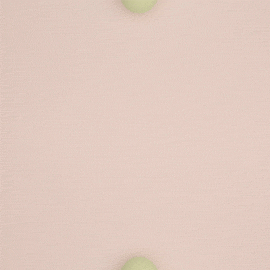 The Midori has 4 modes: 3 levels of steady vibration and one pulsating pattern. There are two buttons which are also the charging contacts. Press and hold the + button to turn it on. Press again to change modes. To step backward through the modes, press the – button. Press and hold the – button to turn it off. Unfortunately, this vibrator is not waterproof but Tenga claims it is water resistant so, I'd say only get it as wet as you need to for cleaning and never submerge it.
Charging takes 2 hours and a full charge should yield 90 minutes of run time. There are two metal charging contacts on the base of Midori's enclosure and you just line up the vibrator and place it on them. A light on the front of the charging base turns on while it is charging and turns off when it is fully charged. You have two options to charge this vibrator, using either the USB cable or the USB to A/C adapter. I'm really glad that Tenga included one of these.
This vibrator is made of FDA approved silicone and it is nonporous, phthalates free and safe for the body. You can clean it with antibacterial soap and water, keeping in mind that it is only splash-proof not waterproof. You could also use a toy cleaner. To sanitize it, you could try mixing a 10% bleach solution in a spray bottle and mist the Midori. Let it dry and then rinse with water. The manual warns against cleaning it with alcohol or highly acidic/alkaline cleaners. Apparently, Tenga has developed some kind of anti-dust coating that prevents it from attracting lint. So far, it seems to be working.
It's probably a good idea to use water-based lube only with the Midori, as some silicone-based lubes can damage some silicone toys. The noise level for this vibrator is comparable to most other clit vibes I have. I don't think you'll have any issues if you're in a room with the door closed. The Midori comes in one color, a soft pastel green that oddly reminds me of these. It measures 2 7/8" long and 2 1/4" wide. This vibrator is covered by a one year warranty.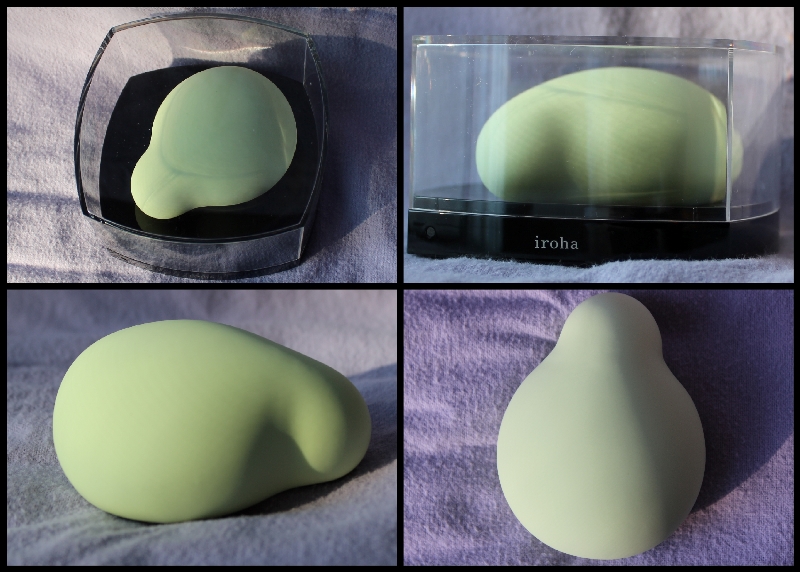 The first time I tried the Midori, I thought it was just OK. It turns out that it's just harder to achieve my second orgasm in a session and for whatever reason, the Midori isn't great for me after the first. However, when I start out with the Midori, it works really well. The vibration is kind of rumbly and moderately strong on the highest steady vibration mode. The soft little tip of it feels great against my clit and it's a nice fit in my hand. If you're looking for something that has a unique tactile quality, I think you'll be pleased with the Iroha Midori.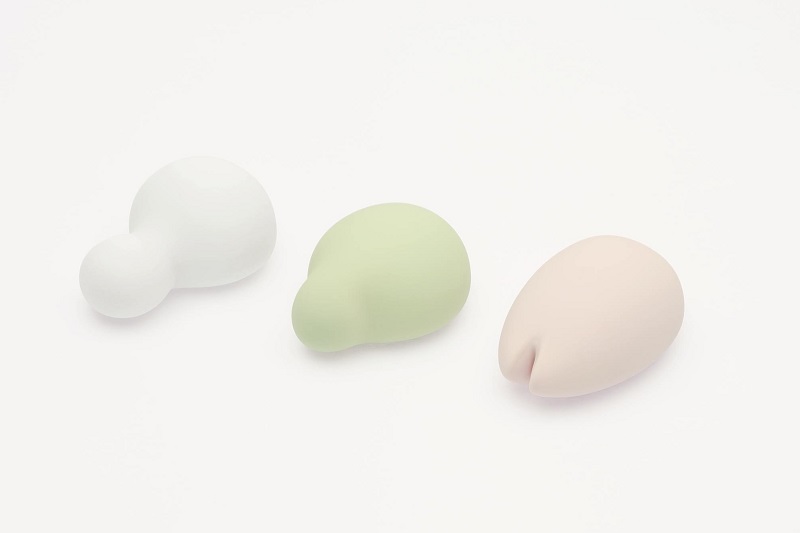 Thinking about getting the Midori (Yuki or, Sakura)? Please consider purchasing it at Good Vibrations, using my affiliate link. I will make a small commission at no additional cost to you and it helps to sustain my blog. You'll also be supporting a great independent, sex positive retailer that's been a trusted source of pleasure products for over three decades.

Good Vibrations provided the Iroha Midori in exchange for my honest, unbiased opinion.
Like this? Want more of it? Subscribe!
| | | |
| --- | --- | --- |
| Get new posts sent to your inbox! | | |
| Get my sporadic newsletter filled with exlclusive deals, the latest sales and secret bonus giveaway codes. | | |