Want to support my blog? Clear your cookies, click the banner and shop!

Don't miss these great sex toy sales.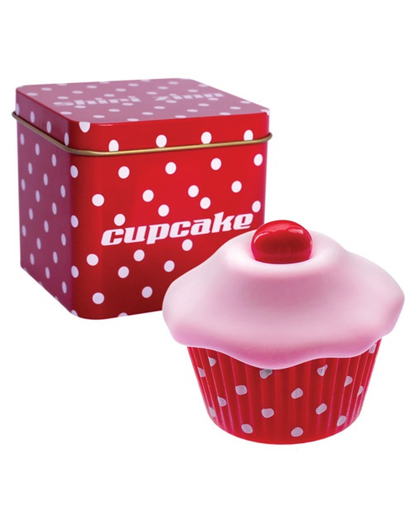 This review is NSFW
So, I've had the opportunity to try something ridiculous. Some might think it's cutesy but I just think it's dumb. It's a vibrator shaped like a cupcake. Not only is the concept silly but it really does suck at being a vibrator. What good is it? I don't know. Maybe there's a market out there for silicone cupcakes that feebly try to be sex toys. All I know, is that I wanted to smash it with a hammer for having the nerve to exist. It makes me wonder how something like this could reach the point of manufacturing. Someone, somewhere in the product development process should have been the voice of reason and prevented this thing from becoming the abomination that it is.
I guess it's possible that I'm being too harsh on the silly little Cupcake but I really don't think so. I would rather suffer a million paper cuts than risk having one of my readers waste their hard earned money on this thing. Perhaps, if you happen to know someone who loves baking and hates having orgasms, this might be a welcomed gift. Anyone else though will probably never speak to you again if you gave them this miserable hunk of silicone. And that's about the only good thing I can say about it. It's made of silicone. Yay. They got one thing right.
Why do I hate this thing so much? Well aside from the fact that I'm just generally insulted by the "kitschy" nature of it, the vibration is rather weak. I don't consider myself a power queen but I still found this vibrator (I have a problem even calling it that) to be a total snooze fest. It has a low and high steady vibration and neither one could get me off. In fact, masturbating with this thing just made me angry and the 3 patterns just annoyed me. But I think what pissed me off the most is that The Cupcake isn't even splashproof. As in, don't take it anywhere near water. The instructions tell you to clean it with a damp cloth. That's really useful… a sex toy that can't be properly cleaned. Seriously, someone ought to be ashamed of themselves for not making it waterproof and for the price point of this thing, it's downright unjust.
I can't imagine anybody wanting to know but here are the specs on the Cupcake:
It's 2 5/8″ tall and 8″ around. It's made of silicone with a matte finish, except the pretentious little cherry on top, which has a glossy finish. And as with most glossy silicone it produces some drag on the skin. Not that it matters. You wouldn't want to put the cherry on your clit anyway because all the vibration is concentrated at the bottom of the cup. So, if this thing actually could make someone cum, it would work better for those who need broad stimulation. There's just no way to get any focused stimulation out of it.
I don't even need to recommend a better vibrator because it's a good bet that anything else you decide to buy in this price range will be a better choice than The Cupcake. Oh, and I almost forgot to mention… this thing runs on two AAA batteries. That's neither good nor bad really but it might have won a point or two from me if it was rechargeable. As if everything else about this thing wasn't bad enough, it's loud too. It really has no right to be, considering its underwhelming lack of power.  You probably should only put water based lube on it since it did fail the flame test however, the flame test has been proven unreliable. It comes in a polka dotted tin, if you care about such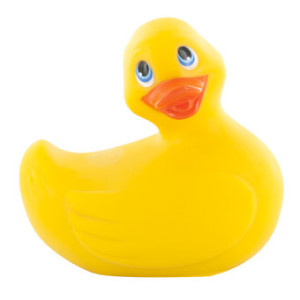 things.
Like I said, I can't really think of anyone who should buy this. It tries to be cute and I guess it's a matter of opinion but mine is that it's not. It tries to be a sex toy and fails miserably at that. If you want a cutesy little gag gift for someone, I'd recommend the Rub My Duckie vibrators. At least they're waterproof. The Shiri Zinn Cupcake did absolutely nothing for me and no, I could not have an orgasm with this thing. About the only thing it's good for is vibrating dizzyguy's ball sack which he said, he kind of enjoyed. So, at least there's that.
Curious what others think about The Cupcake? Check out these links and follow The Cupcake on its magical journey.

Like this? Want more of it? Subscribe!
| | | |
| --- | --- | --- |
| Get new posts sent to your inbox! | | |
| Get my sporadic newsletter filled with exlclusive deals, the latest sales and secret bonus giveaway codes. | | |