Want to support my blog? Clear your cookies, click the banner and shop!

Don't miss these great sex toy sales.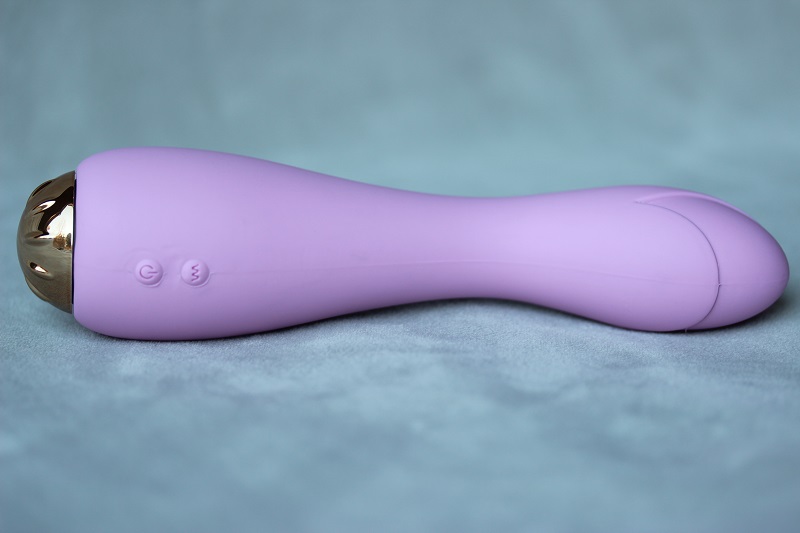 I can describe the Cal Ex Entice Olivia in two words – weak and buzzy. I wish I could end the review there but I feel I owe more than that to my readers and my sponsor but really, I don't know what more I can say about this vibrator. It did absolutely nothing for me.
I think the Entice Olivia is meant to stimulate the G-spot but it doesn't do it for me at all. Internally, I need a lot stronger and deeper vibration than this. In fact, my clit doesn't even like this vibrator and it's a lot easier to please than my G-spot. Also, the neck of this vibrator is too flexible so, I can't apply enough pressure against my G-spot. Combine weak, buzzy vibration with little pressure and I'm just left frustrated.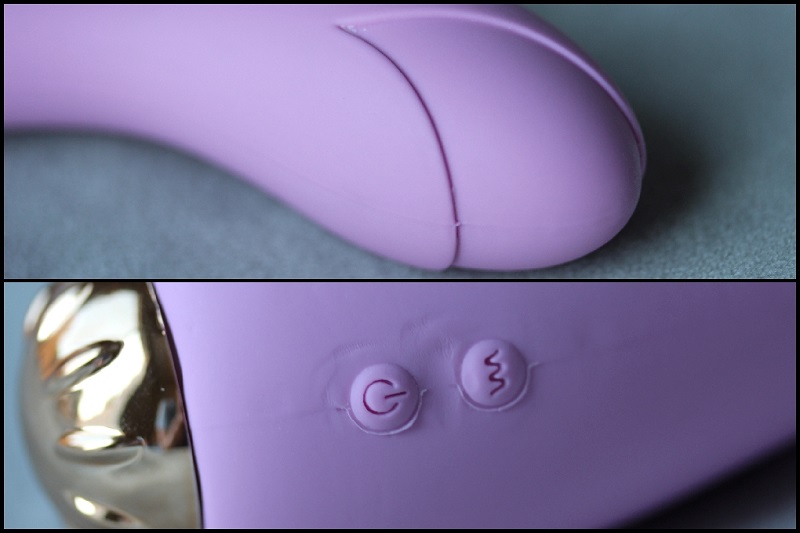 So, I toss it aside in favor of my beloved Mona 2 and maybe I'm spoiled by that vibrator but even objectively, I can't find anything to like about the Olivia. Granted, it might not be fair to compare the two when the Olivia runs on two AAA batteries and is at a much lower price point but even compared to similar vibrators, I rank this one pretty low. I've felt stronger vibration from other vibes that take AAA batteries. This one is exceptionally weak.
So, who would I recommend this vibrator to? Uhm, pretty much no one. Some would say that this is a good vibrator for beginners but I just can't. I would hate for someone totally new to sex toys to get this vibrator, have it do absolutely nothing for them and walk away thinking that's just how sex toys are and lose interest in trying anything else. So, unless you're just super sensitive and you were overwhelmed by other sex toys then this might possibly be what you're looking for. I don't even know about that though. I can't imagine how incredibly sensitive you'd have to be to get any pleasure out of this vibrator.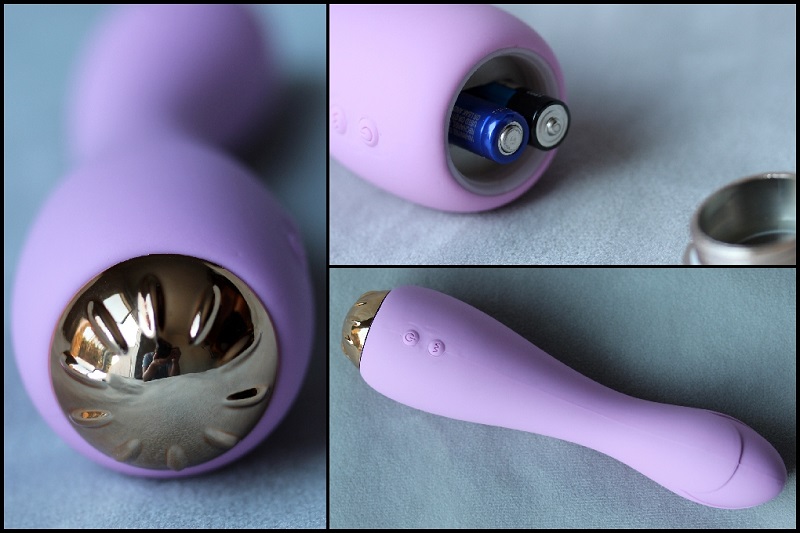 If after reading that, you're still interested I'll give you the specifics on this vibrator. It is made of body safe materials and that's about the only pro I can give it. The body is made entirely of silicone with a plastic cap to the battery compartment at the end. These materials are nonporous and phthalates free. So, it might not get you off but at least it won't make you sick. You can wash it in antibacterial soap and water or use a toy cleaner. To sanitize it, you can wash it in a 10% bleach solution. It's probably a good idea to use water-based lube with this vibrator because some silicone-based lube can damage some silicone toys.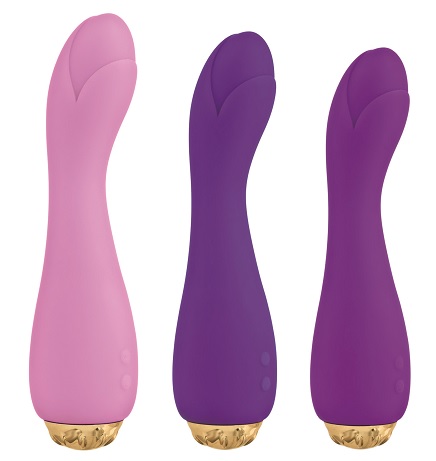 There are two buttons, one for power and the other scrolls through the various modes. It has three levels of steady vibration and they all feel annoyingly buzzy. There are also five patterns of pulsations in various arrangements and tempos. The Olivia is waterproof and comes in 3 colors – pink, purple and raspberry. It measures 1.2" in diameter around the head, tapers to just under 1" in diameter mid-shaft and is 6.75" long end to end. The packaging is very minimal and it does not include a storage pouch.
I know that not every sex toy will be suited for everyone but the Entice Olivia just leaves me frustrated and bored. It's the kind of vibrator that's hard to write a review for because I am so totally indifferent about it. I can't in good conscience recommend this vibrator to anyone except maybe, and that's a big maybe, those who are overwhelmingly sensitive. If you're one of those people then this vibrator might not be all that bad but if you get and hate it, please don't blame me.

California Exotic Novelties provided the Entice Olivia in exchange for an unbiased review.
Like this? Want more of it? Subscribe!
| | | |
| --- | --- | --- |
| Get new posts sent to your inbox! | | |
| Get my sporadic newsletter filled with exlclusive deals, the latest sales and secret bonus giveaway codes. | | |