Want to support my blog? Clear your cookies, click the banner and shop!

Don't miss these great sex toy sales.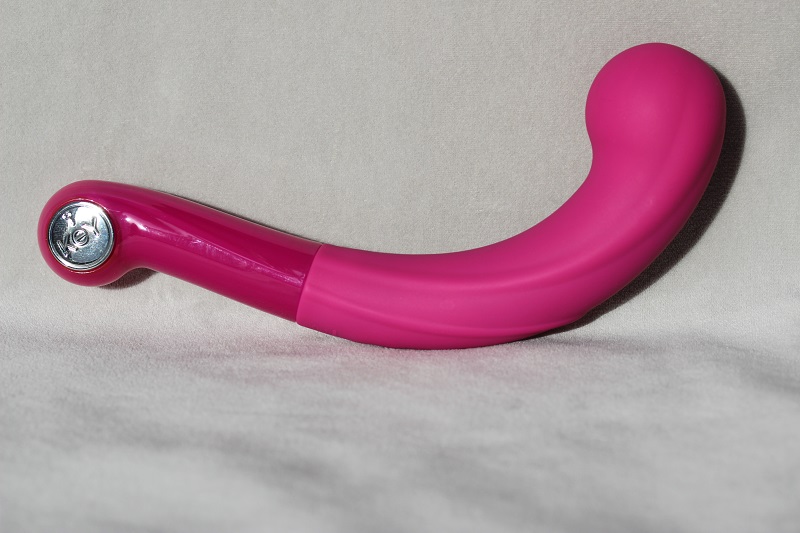 The original (non-vibrating) Key Comet Wand is one of my absolute favorite dildos. I was 38 years old and found my G-spot for the first time in my life with the Key Comet and the blended orgasms I can get with it completely blow my mind. It really is one of those sex toys that I can't recommend enough. So, why haven't I reviewed it yet if it's so great? Well, I've just gotten so incredibly busy writing sponsored reviews that I haven't been able to find time to write about the toys that I've purchased myself. It's kind of a shame really because I have some great sex toys that I haven't had much of a chance to tell you about yet, like the equally amazing njoy Pure Wand, which just barely nudges past the Comet for top spot.
Then Jopen did something that really excited those of us who adore the Comet. They made it vibrate. I was beside myself with glee when I heard about it because I was already thinking that Jopen would hit a home run if they could make the Comet vibrate. Enter, the Key Comet II. I was dying to get one into my vagina. I pleaded and begged my sponsors but none of them even had them in stock yet and then, like a sex toy fairy god mother, Alison at Best Female Vibrators made my dreams come true and offered to send me one in exchange for a review. Uhm, yes please… and thank you very much.
I was so damn excited. I already knew that as a dildo, the Comet II would be awesome, provided Jopen didn't make any stupid changes. I am happy to report that they did not. The main difference, beside the vibration is that instead of a glass body, the Comet II has a plastic body covered in silicone. For G-spot stimulation, it feels the same as glass to me but it's much lighter, which might be an advantage for some. It's fine with me either way, glass or plastic… it's all good. The silicone used to cover the plastic appears and feels the same so, I'd say Jopen did a good job by not totally butchering the original Comet to make the Comet II.
So far, it's as good as the original but what about the vibration? It's really pretty great that I now get to add vibration to some already superb G-spot stimulation but I'm not as completely blown away as I hoped I would be. It could be that I had such high expectations and inflated this thing in my mind to a point where there was no way it could measure up. But it is what it is… I still love it but I wish they had done something different with the vibration because they used the same motor that they've used in other Key vibrators. Well, it might not be the exact same motor but it feels the same and has the same functions. I guess I was expecting something totally new and different. I'm not sure why that is but it honestly let me down a little that the Comet II vibrates a lot like the Ceres G. That doesn't make it a bad toy and don't get me wrong, I still love it but I think I could love it more had they changed things up a bit.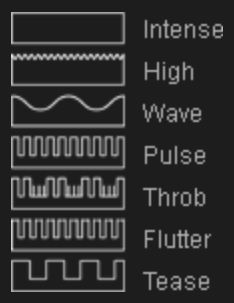 So, the way the Comet II works is the same as their other vibrators. All the modes feel like they're at the same intensity, there's just a variation in the pattern. You get one set steady vibration that they call "Intense" but you can't adjust the intensity of it.  Next you have "High" and that feels sort of like "Intense" but with a slight pulsation that ripples over the top of the steady vibration, if that makes any sense. The first two functions work best for me. The rest are fairly typical patterns (Wave, Pulse, Throb, Flutter and Tease) and I could take 'em or leave 'em.
Despite the fact that I'm a little bored with the same ol' functions that they put in their other toys, I still think the vibration enhances the G-spot stimulation. I actually get a stronger sensation of needing to urinate with the vibration turned on. To those who are not all that experienced with G-spotting, that might sound like a bad thing but trust me, it's not. As usual, I can't have orgasms from internal stimulation alone but when I use the Comet II, vibration on, with the We-Vibe Salsa on my clit, amazing things do happen but then, the original Comet could do some amazing things too. I guess my orgasm is a bit more intense with the addition of vibration and I might squirt a little more. So, my verdict is that the Comet II is a pretty awesome sex toy. It's at least as wonderful as the original Comet with a little extra added goodness. Can't really beat that.
Just like the Comet, the Comet II is covered in a silky matte silicone that sets it apart from my other favorite G-spotting dildo, the Pure Wand. The Pure Wand, being flawlessly smooth steel, glides across my G-spot whereas, the silicone of the Comet/II sort of pulls at it. I love both sensations and which one I choose just depends on the mood I'm in. The plastic body is just as rigid as the Comet's glass body so, I still get the same great pressure against my G-spot.
The Comet II has a fairly girthy bulbous head and I love it because it covers a broad area, leaving nowhere for my G-spot to hide. I have no problem inserting it but I've heard that some do. The trick for me is not trying to shove it straight in. I lay the Comet/II against my vulva with the head pressing at the opening of my vagina and then I slowly start to rock it into me. I pull it out the same way, not straight out but by pulling the handle up and toward my vulva.
For me, this is not a straight thrusting kind of dildo. I think the Comet/II works best with a rocking motion and I usually like pushing the handle way down toward my butt so, it forces the head into my G-spot with as much force as possible. Then, I rock it a little or even just hold it right there, applying steady pressure, with the Salsa on my clit. And let me tell you, when that orgasm comes, it erupts… figuratively and literally. The orgasms I get from the Comet II are nothing short of spectacular, with or without the vibration turned on.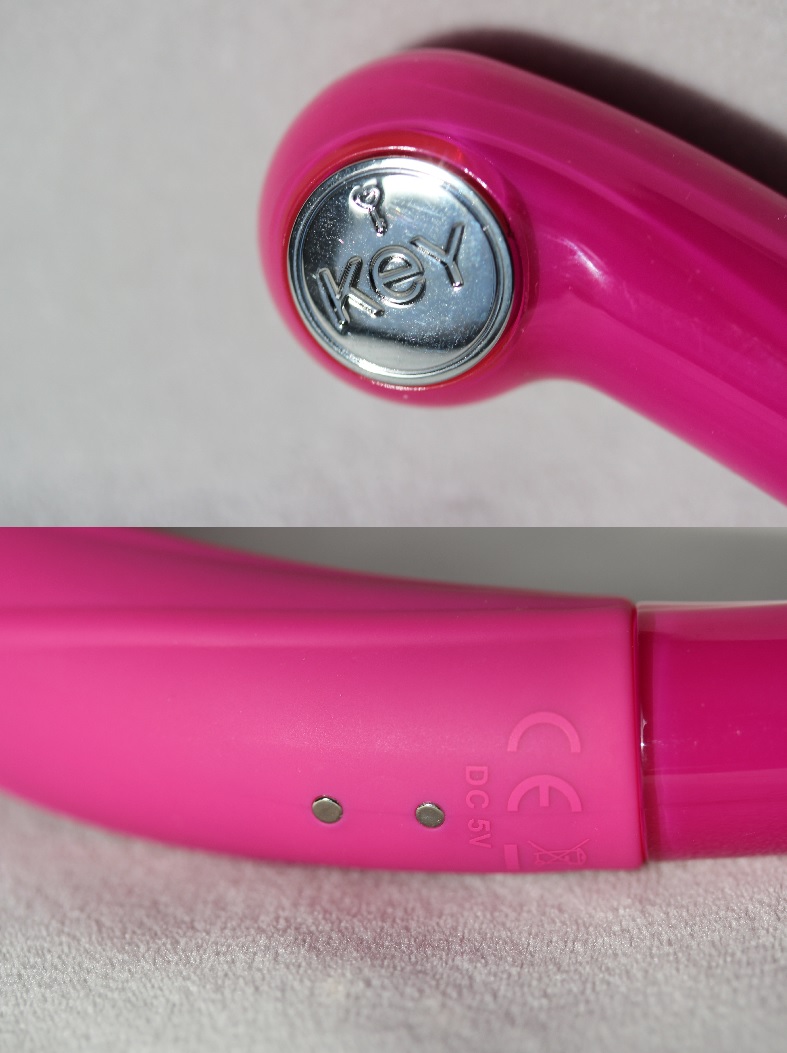 The Comet II is USB rechargeable through a magnetic connection. I know I've bitched and moaned plenty about USB charging but I don't care for it. I know it has some advantages, like for travel but I think it benefits the manufacturer more than it does the consumer. It's probably a lot cheaper to manufacture a cable rather than a transformer for a wall outlet. They can market it as a feature and convince people of how great it is to charge your sex toy through your computer. Nope, not buying it. But I don't think this trend is going away so, here's the part where I tell you that if you don't want to charge the Comet II with your computer, then you'll have to buy a USB to A/C adapter separately. It takes 4 hours to fully charge and that should get you about 2-3 hours of run time. It should not be left charging for more than 24 hours.
Plastic and silicone are both nonporous, body safe, phthalates free materials so, the Comet II is completely safe and won't give you infections if properly cleaned. You can do that by washing it in antibacterial soap and water or you could use a toy cleaner. If you need to sanitize it, which you definitely should if you're sharing it, you can wash it in a 10% bleach solution. As I always say, it's best to use water-based lube with a silicone toy because some silicone-based lube can damage some silicone toys.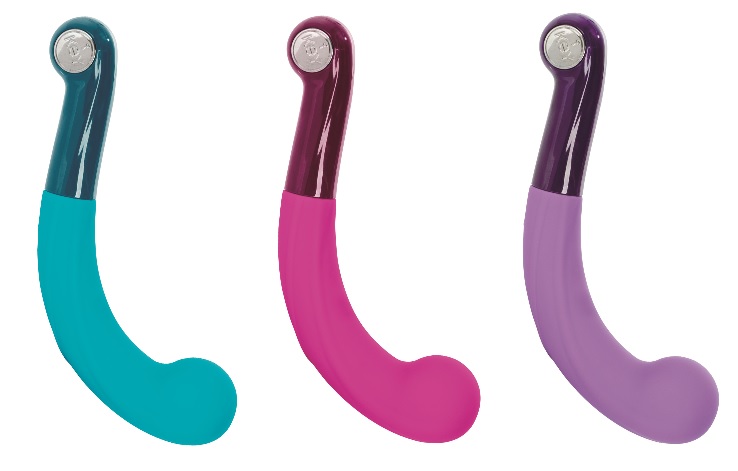 The Comet II is about 9.5 inches along the outer curve and you have 5" from the head to the charging contacts. The head is 1.5 inches in diameter and the shaft tapers down to just over an inch. Comet II comes in the same colors as Comet (Blue, Lavender and Pink) but the handles are tinted. What was just an emblem on the Comet is now the button on the Comet II and you press and hold to turn it on and off.  This vibrator is fully waterproof so, feel free to take it into the bath.  You do get a black satiny storage pouch and the packaging is suitable for storage as well. Jopen covers the Key Comet II with a one year warranty.
Jopen took one of my favorite G-spotting dildos to the next level by adding vibration. I think it's pretty damn cool that they did that, even if I was slightly disappointed that they didn't do something new and exciting with the functions. If you don't already have the Comet then I highly recommend getting the Comet II because it is essentially the same great toy (plus a little extra) and if you don't like the vibration it's still an awesome dildo.
If you do have the Comet, whether or not you buy the Comet II really just comes down to how bad you want to try the vibration. I personally think the vibration enhances the G-spot stimulation but if it didn't impress you then you'd be stuck with essentially two of the same toy.  In that case, I guess you could always give the spare to a friend. Seriously though, the Comet and the Comet II are, in my opinion, two of the best G-spotting toys out there. You really can't go wrong with either one.

Best Female Vibrators provided the Key Comet II in exchange for an unbiased review.
Like this? Want more of it? Subscribe!
| | | |
| --- | --- | --- |
| Get new posts sent to your inbox! | | |
| Get my sporadic newsletter filled with exlclusive deals, the latest sales and secret bonus giveaway codes. | | |