Want to support my blog? Clear your cookies, click the banner and shop!

Don't miss these great sex toy sales.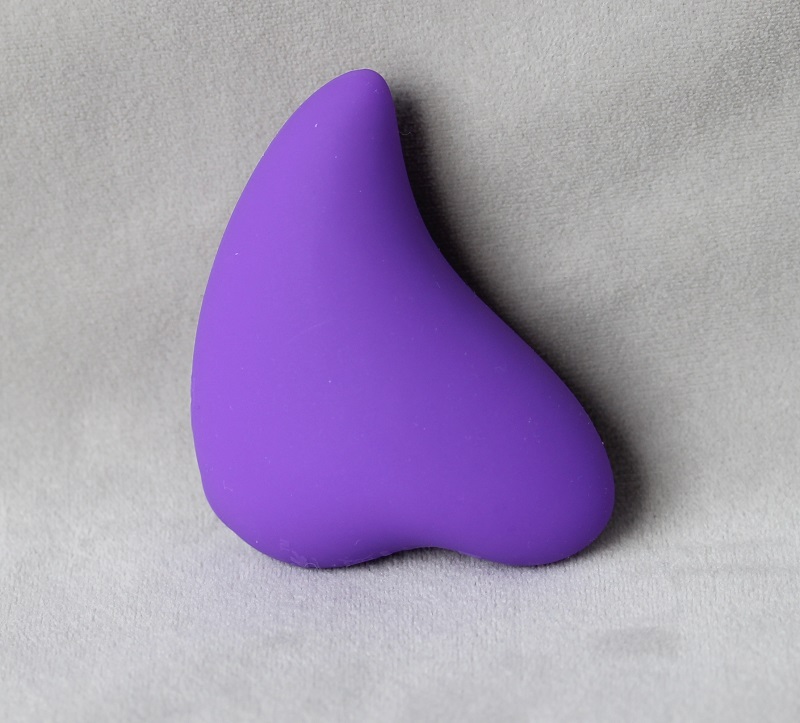 I had been curious about the original Leaf line of vibrators but never had the chance to review one. Then the next thing I knew, they turned purple and got a + sign after the name. The new Leaf+ vibrators come in all the same designs as the original Leaf vibes but they're supposed to be more powerful and now they have patterns.
I was initially interested in the original Life because another reviewer had given it high marks. So, when I had a chance to review any vibrator from the new Leaf+ line, I almost chose the Life+ but then I'd heard that the Fresh+ is supposed to be the strongest so naturally, I went with that one. I wish I could compare the new Fresh+ to the original Fresh and I would also love to compare it to the Life+. Maybe eventually I'll get that chance but for now, I can only tell you how I feel about the Fresh+. And just how do I feel about it? Let's just say that I think the Fresh+ was made with me in mind.
If you love pinpoint stimulation (and I do) then the Fresh+ is for you. Just look at that shape. That tip curves down to meet my clit and the vibration feels like it travels all the way down to the end. My clit loves this kind of stimulation so obviously, the Fresh+ has been a big hit with me. If pinpoint stimulation isn't your thing, I suppose it's possible to get a bit more diffuse stimulation out of it by holding the broad side against the clit but I don't use it that way. For me, it's all about the point. If you're looking for broader stimulation, one of the other Leaf+ vibes might work better.
For it's demure size, the Fresh+ is surprisingly strong and rumbly but for me, it's only strong enough on the highest steady vibration. In fact, the other modes, including the patterns, really don't do much for me at all but that's OK because I love the way it feels on that one setting. This isn't all that unusual for me though. It's often the case that I go for the highest setting on a vibrator and rarely do I enjoy the patterns much. Given that, I kind of wish the Leaf+ vibrators had the same settings as the original Leaf vibrators. The Leaf vibrators have no patterns and the intensity is continuously adjustable unlike the new Leaf+ vibrators, which have three preset levels of intensity.
The Leaf+ vibrators are supposed to have a stronger PowerBullet motor than the Leaf vibes. BMS Factory is the company behind PowerBullet and the Leaf/Leaf+ lines (as well as Swan and Jopen Vanity). They also make the incredible PalmPower massager, which I love (and it has an insanely powerful PowerBullet motor). So, given my experiences with their products, I can say that they're definitely doing something right with the PowerBullet technology and I am indeed, impressed.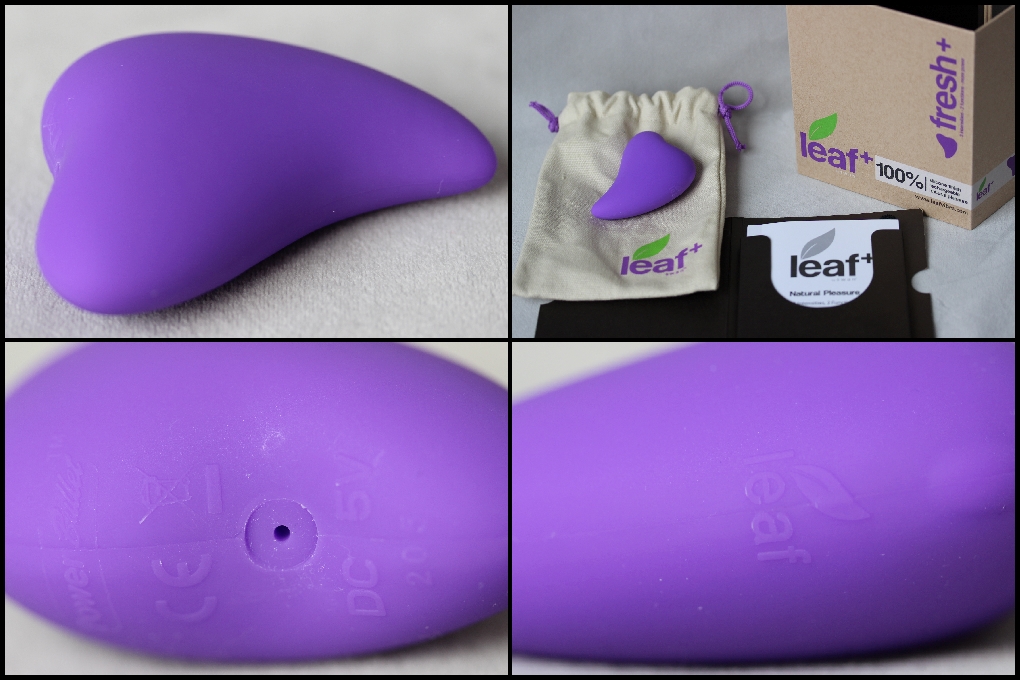 I really like the bright green color of the original Leaf vibrators and I was kind of disappointed to see that they made the Leaf+ vibrators purple but apparently the company wanted to avoid confusion between the new vibes and the originals so, I guess I can understand that. All of the Leaf and Leaf+ vibrators are made of body safe silicone which is nonporous and phthalates free. They're also waterproof which makes them easy to clean and safe to take into the tub or shower.
The silicone has a matte finish that produces very little drag and it collects some lint but not as much as some of my other silicone toys. The manual specifies the use of a toy cleaner but I don't see why you couldn't wash this vibrator in antibacterial soap and water (that's what I do). To sanitize it, you can wash it in a 10% bleach solution, though the manual does not state this. Water-based lube is recommended since some silicone-based lube can damage some silicone toys.
The Fresh+ has one button and you press and hold to turn it on. Press the button repeatedly to change modes. It has three levels of steady vibration and two patterns (wave and pulse). Press and hold the button to turn it off. It will also turn off after the 5th setting. Similar to the We-Vibe Salsa/Tango, the Fresh+ has memory and will start in the mode that you were in when you shut it off. It's a little quirky though. When you press and hold to turn it off, it jumps to the next setting briefly before shutting off. However, every time I turn it back on, it starts in the mode that I wanted it to. This vibrator does have a travel lock and you press and hold the button for about 5 seconds. Press and hold again for 5 seconds to release the lock.
The Fresh+ is about 3″ long and 2 3/8″ wide. It's the perfect size to comfortably fit in my hand and my fingers don't get numb while using it. It's a pretty quiet vibrator and can't be heard outside a room with the door closed. This vibe is USB rechargeable, which many people like and I guess it has some advantages but I don't care for it. So, if you're like me and would rather charge your sex toys through a wall outlet, you'll need to get a USB to A/C adapter. It takes 2 ½ hours to fully charge and that should give you up to 2 ½ hours of run time. The indicator light stays on while charging and turns off when charging is complete.
Leaf+ went above and beyond with the packaging for the Fresh+. Usually packaging is something I care little about and I often gloss over it in my reviews but I can't do that this time. The box is nice and sturdy and is meant to last, giving you an option for storage. A cute canvas pouch is included as well and even the manual comes in a protective sleeve.
So, the point (it's all about that point) is, I'm really enjoying the Fresh+. It provides the kind of pinpoint stimulation that I like and the vibration is strong and rumbly. This is definitely a vibrator that I will keep in my rotation. I feel that the Fresh+ is a well made, quality vibrator that has all the features I usually look for in a clit vibe and it's covered by a one year warranty. I have no problem at all recommending this vibrator but if pinpoint stimulation isn't your thing then check out the rest of the Leaf+ line. There are several unique designs and there's bound to be something that will appeal to you.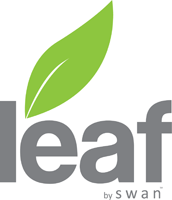 Leaf provided the Fresh+ in exchange for an unbiased review.
Like this? Want more of it? Subscribe!
| | | |
| --- | --- | --- |
| Get new posts sent to your inbox! | | |
| Get my sporadic newsletter filled with exlclusive deals, the latest sales and secret bonus giveaway codes. | | |