Want to support my blog? Clear your cookies, click the banner and shop!

Don't miss these great sex toy sales.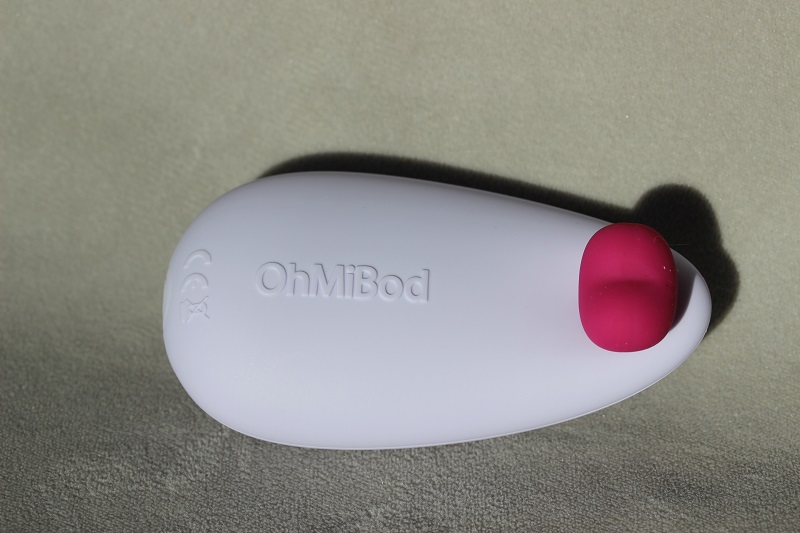 The Lovelife Smile from OhMiBod didn't even manage to make me grin. No, not even a smirk. Instead, my brow furrowed from the annoyance of another weak and buzzy clitoral vibrator. This is one of three vibrators I've tried from the Lovelife line and I like it the least but that's putting it mildly. I really don't like it much at all. I think it's well made, with the exception of not being waterproof, but its lack of power and irritatingly buzzy vibration means I can find little redeeming value. But if you hate strong rumbly vibration, then the Smile might just be for you and who am I to judge? To each their own, I say.
The first vibrator from this line that I tried was the Adventure and it rumbles like nobody's business but it didn't fit my anatomy so that one was a bust. I've also tried but have yet to review the Cuddle and it has worked out better for me than the other two. It's not as rumbly as the Adventure but nowhere nearly as buzzy as the Smile. I gave it a valiant effort but the Smile just doesn't have what it takes to get me off. It's times like these that I'm so thankful for my We-Vibe Salsa. Without it, I probably would have been a very grumpy girl when the Smile left me utterly frustrated.
The Smile has a little heart shaped protruding nub at the end which I was hoping, would provide some nice focused stimulation but the vibration just isn't strong enough. It really doesn't feel like the vibration travels down into the nub as much as it should. In fact, I get more stimulation if I flip the Smile over and use the opposite side against my clit. I just don't really have much of anything positive that I can say about it so, I won't try to sugarcoat. Everybody is different and there are probably some who prefer more gentle vibration so, this vibrator might work for them but that's about as far as I'll go with a recommendation.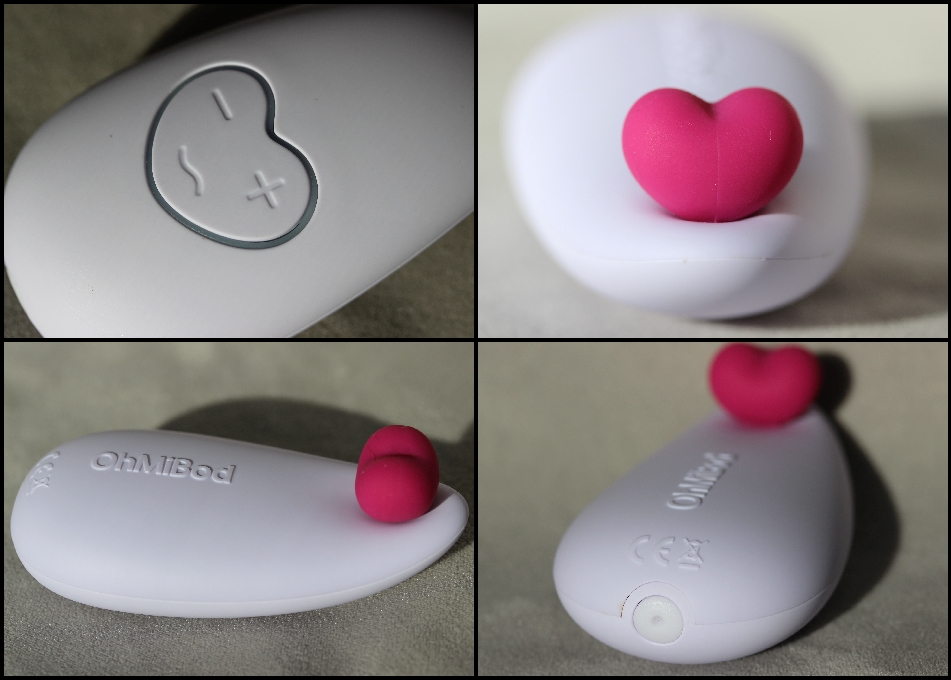 Still interested? Well, the Smile is made of silicone and plastic which are nonporous, phthalates free materials so, while it might not get you off, it won't make you sick. So, that's kind of plus, right? It can be cleaned easily with antibacterial soap and water or you could use a toy cleaner. If you needed to sanitize it, you could wipe in down with a 10% bleach solution but don't submerge it. The Smile is only splash-proof not waterproof. I do think OhMiBod dropped the ball by not making the Lovelife vibrators waterproof. So, don't take it into the tub or shower and only get it as wet as necessary for cleaning. If you use a lube with the Smile, it's probably best to use water-based lube since some silicone-based lube can damage some silicone sex toys and that little heart shaped nubbin is silicone. So, it's body safe and relatively easy to clean, which are nice traits to have but if it doesn't get you off then, what's the point?
The Smile is USB rechargeable and I guess I really need to get over my aversion to that since it looks like a trend that's here to stay. If you don't want it tethered to your computer then you'll have to buy a USB to A/C adapter separately. It takes 2.5 hours to fully charge and that should give you 2 hours of run time. Standby is 90 days. While charging the light flashes and it glows steady when complete.
Like all of the Lovelife vibrators, the Smile's button is heart shaped. They kind of went overboard on the cutesy factor with this line and I know that's off putting to some. I'm not really all that bothered by it and the fact that the line was inspired by the creators' enduring romance makes it easier to accept the cuteness overload. The heart has a ~ at the bottom and you press and hold to turn it on. Then press the + to step through 6 levels of intensity. Press the – to step the intensity back down. Press the ~ repeatedly to step through the 6 patterns of pulsation and you can adjust the intensity of the patterns. Press and hold the ~ to turn it off.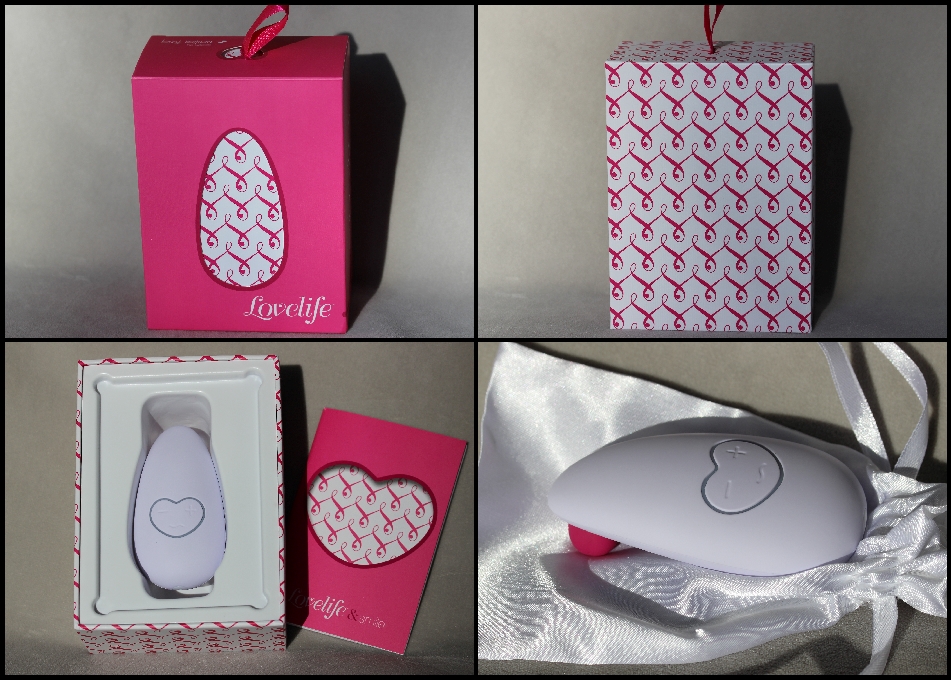 OhMiBod didn't spare any cuteness on the packaging either but it does have a nice presentation and the box is sturdy and suitable for storage. You also get a satiny white storage pouch and the Smile is covered by a one year warranty.
No, I was not at all impressed with the Lovelife Smile. It's just not the kind of vibration that my body responds to. It's rather weak and rather buzzy and rather boring. But don't judge the rest of the Lovelife line on the runt of the litter. The Adventure would be great if it fits your body and the Cuddle is pretty good for G-spotting but if it's a clit vibe you're looking for then I have to say pass on this one. You'd be better off spending your cash on a We-Vibe Touch or Tango.
The Lovelife Smile was provided in exchange for an unbiased review by a company no longer in business.

Like this? Want more of it? Subscribe!
| | | |
| --- | --- | --- |
| Get new posts sent to your inbox! | | |
| Get my sporadic newsletter filled with exlclusive deals, the latest sales and secret bonus giveaway codes. | | |