Want to support my blog? Clear your cookies, click the banner and shop!

Don't miss these great sex toy sales.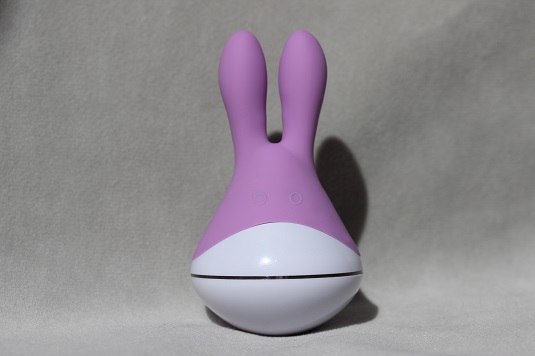 Is it an angry donkey or a demented rabbit? Hideous or adorable? Perhaps, hideously adorable?
@dizzygirl812 @Diddleworks When I look at that picture, I see an angry donkey face. Is it just my warped mind, or do others see it too?

— Lunabelle (@ninjasexology) February 20, 2014
@dizzygirl812 @Diddleworks Heeeey I have that! I can never decide if it's hideous or adorable

— apricot (@apricotcreams) February 20, 2014
@apricotcreams @dizzygirl812 @Diddleworks I say both, which I like haha.

— Artemisia FemmeCock (@AFemmeCock) February 20, 2014
@dizzygirl812 @Diddleworks it's the evil bunny!

— Teal (@TealValentine) February 20, 2014
Whatever it is, the NS Novelties Muse is one strange looking sex toy. It reminds me of the Weebles I played with when I was a kid. Remember those… they don't fall down? I really do get a kick out of making it wobble. Would anyone suspect that it's a sex toy? Probably not but then, it looks so odd that it would attract attention anyway. Then you'd have to explain why you have a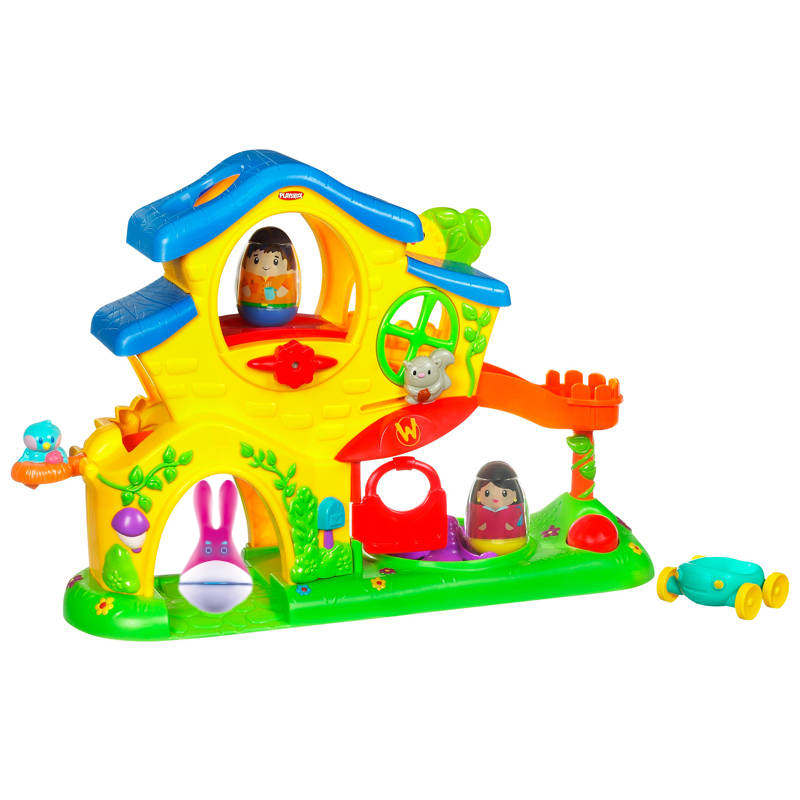 vibrator that looks like that.
So OK, it's quirky and fun to play with in a non-sexy way but how is it as an orgasm gadget? Kind of like this. It's really not good, at all. Very weak and extremely buzzy. It was so buzzy that even though it was weak, it felt uncomfortable on my clit… like a stabby or prickly sensation. I couldn't even keep it on my clit for long so yeah, orgasms were out of the question. The Muse has dual motors but that just doubled the discomfort. If you like that extremely surface level, buzzy vibration then this vibrator would probably knock your socks off but it's only good for me as a weeble wobble toy. I think it tops the Jopen Pyxis for buzziest vibrator I've felt.
The Muse looks odd but we've already covered that. Hmmm, what else should you know? Uhm, don't get it? OK, if you like stabby, prickly clitoral stimulation then you really must head on over to Diddleworks and buy one… but they've got so many other vibrators that you know, don't suck. So even if you don't want to buy the Muse (and believe me, you don't), head on over there anyway and check the place out. It's a nice shop with a great attitude that carries awesome sex toys, with the exception of this one.
Alright, where was I? Ah OK, I can't imagine why you'd want them but here are the deets:
If I had to say one nice thing about the Muse, it would be that it's made of body safe materials… because it is. Silicone and plastic, can't go wrong there. They are both nonporous, phthalates free, body safe materials which should make it easy to clean but there's a totally unnecessary groove that runs all the way around the base and it's a geat place for gunk to hide. So, that was dumb. If that wasn't bad enough, the thing isn't even waterproof. NS Novelties' product description on their site says it's waterproof but the manual included with the product says not to submerge it.  That would make it splash-proof. I have a hard time understanding why manufacturers can't or won't make toys like this waterproof. I mean, the technology is obviously available. The only answer can be cost. And the Muse ain't exactly cheap so, there's just no excuse.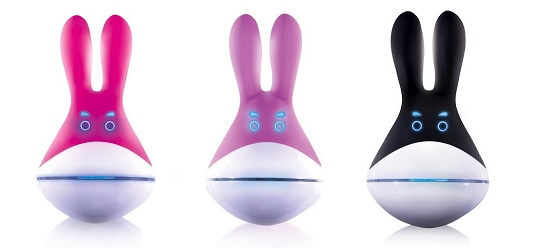 This cute little paper weight comes in three colors: pink and purple (of course) and black. It's rechargeable and supposedly runs for "over 2 hours" on a full charge. While it is charging those angry little eyes blink at you and when it's finished, it stares at you with creepy crazy eyes. It has 7 patterns and three levels of steady vibration. I guess I like the medium steady vibration most. Well, maybe it would be more accurate to say that I hated it the least. The lowest steady vibration was the least buzzy but there is absolutely no power there. And the highest steady vibration was get-that-thing-off-my-clit-now buzzy. As you can imagine, I didn't like the patterns either because they had the same problem, either it wasn't powerful enough or it was too buzzy for me to tolerate for more than 5 seconds at a time.
To turn the Muse on, you poke it in its right eye. Keep poking it to step through the different modes. If you poke it in the left eye you step back down through the modes. Poke and hold either eye to turn it off. No wonder this thing looks so angry. The eyes light up in use and so do the eyebrows (I guess that's what those are)… and remember that totally unnecessary groove I mentioned, well it lights up too. I mean, it's kind of cool and all but I'd take a lot less of the light show and a lot more powerful rumbly vibration. My clit just doesn't care that it lights up. Oh and, it doesn't come with a storage pouch so there's another reason not to buy it.
Here I am, having as much fun with the Muse as I can.
If I haven't made myself clear enough up to this point… I can't recommend the Muse. But Diddleworks is good people and they carry a bunch of other stuff that I could recommend, like a We-Vibe Tango or, even a Mia 2 would be a better buy than this. So, definitely go give them a look around and consider purchasing your next sex toy from them because they so graciously sponsored this review. Plus, they offer free shipping on orders $75+ and they're not sleazy.

Diddleworks provided the NS Novelties Muse in exchange for an unbiased review.
Like this? Want more of it? Subscribe!
| | | |
| --- | --- | --- |
| Get new posts sent to your inbox! | | |
| Get my sporadic newsletter filled with exlclusive deals, the latest sales and secret bonus giveaway codes. | | |