Want to support my blog? Clear your cookies, click the banner and shop!

Don't miss these great sex toy sales.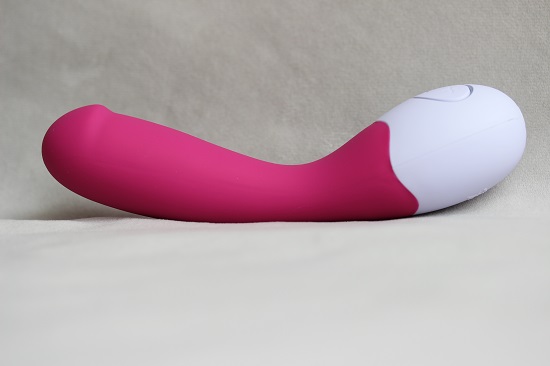 The OhMiBod Lovelife Cuddle snuck (sneaked?) up and surprised me. Out of the three Lovelife vibrators I've tried I like it the most but it didn't really wow me until the third time I used it. I guess third time is a charm. The first couple of times I played with it, I was pretty sure how I felt about it. I thought it was OK but nothing spectacular. Then, I don't know what happened but I gave it another shot and out of nowhere, this thing blew my mind. It was totally unexpected. I'm not sure why my experience was suddenly so different but I guess it goes to show that you can't necessarily judge a sex toy by the first couple of times you use it. Sometimes, it takes a little practice.
I absolutely did not like the Lovelife Smile and the Adventure probably would have been great if it was compatible with my anatomy. So, even before that amazing third time, I already liked the Cuddle a lot more than the other two but I didn't love it. Now I do. I might even like it more than the LELO GiGi 2, which it kind of reminds me of. For me, the GiGi 2 works best for rocking and constant pressure but it's not so great for thrusting. Thrusting with the Cuddle feels great. It really pokes at my G-spot and pulls at it on the backstroke. I know some of you just cringed when I said it pokes at my G-spot. I guess it's not for everyone but my G-spot really seems to like that very concentrated stimulation and since the head of the Cuddle is rather small in diameter, that's the kind of stimulation I get from it. I still also like the broad stimulation that I get from something like the Key Comet with its big round head. I guess my G-spot is happy with both kinds of sensations.
The angle of the bend on the Cuddle is just perfect. I don't have to push the handle down to the 6:00 position as much as I would with other toys but if I want some really strong pressure, it works great when I do. I really like the tone of the Cuddle's vibration. It's a nice rumbly vibration that doesn't make me numb. It penetrates deeply and I absolutely love using the Cuddle on my clit. It's pretty strong too; weaker than the Mona 2 but slightly stronger than GiGi2.  That level of intensity works for me but power queens could be left wanting.
The day that the Cuddle rocked my world, I used it internally while stimulating my clit with the We-Vibe Salsa. The dual stimulation felt incredible. I had a powerful orgasm and I think I squirted more than I ever have. It just kept going and going. I decided I wasn't finished and wanted to try again for another orgasm but my Salsa died so, I withdrew the Cuddle and used it on my clit and it felt amazing. I had another very powerful orgasm and squirted some more. I was spent after that. I just lay there in amazement wondering how the Cuddle did all that to me after not being very enthused with it the first couple of times.
At 1.3" in diameter, the Cuddle probably isn't going to be great for size queens and I admit that I'd like a little more girth as well but even being on the slim side, the Cuddle gives me some great G-spot stimulation. It just isn't very filling so, if that's the sensation you're looking for then definitely look elsewhere. However, the slender girth will be an asset for those who have trouble inserting larger toys. It's 5.25" long (insertable) and it works well to reach my G-spot.
The Cuddle has the same functions as the Smile and Adventure – 6 levels of steady vibration and 6 patterns. The patterns don't do a lot for me but that's usually how it goes with most toys. I do like the Cuddle cranked up on high but it's even more rumbly at the lower intensities so I like to start out there and work my way up. It has a heart shaped button like all of the Lovelife vibrators. The styling isn't exactly my thing but for the pleasure it gives me, I can forgive it for that. The heart has a ~ at the point and + and – on each side. You press and hold the ~ to turn it on. Repeatedly press the + to step up the intensity. Pressing the – steps it back down. Repeatedly press the ~ to step through the functions and press and hold to turn it off. The pattern intensities are adjustable with the + and – buttons.
This vibrator is made of silicone and plastic which are nonporous, body safe materials. It's fairly easy to clean but it's only splash-proof, not fully waterproof so, don't submerge it. You can use antibacterial soap and water or to sanitize it, wipe it down with a 10% bleach solution. The silicone has a silky soft matte finish with very little drag and reminds me of LELO's silicone. Water-based lube is usually recommended with silicone sex toys because some silicone-based lube can damage some silicone toys but that's not always the case. If you decide to try a silicone-based lube, spot test a small area first.
The Cuddle is USB rechargeable but it doesn't come with an A/C to USB adapter so if you don't want to charge it on your computer, you'll have to buy one. It takes 2.5 hours to fully charge and that is supposed to give you 2 hours of run time. Standby is 90 days. While it's charging the light around the heart shaped button flashes and it glows steady when it's finished.
The noise level is nothing unusual and shouldn't be heard outside a room with the door closed. The packaging is very nice if you like cutesy, frilly things and it's sturdy enough for storage. A white satiny storage pouch is included and the Cuddle is covered by a one year warranty.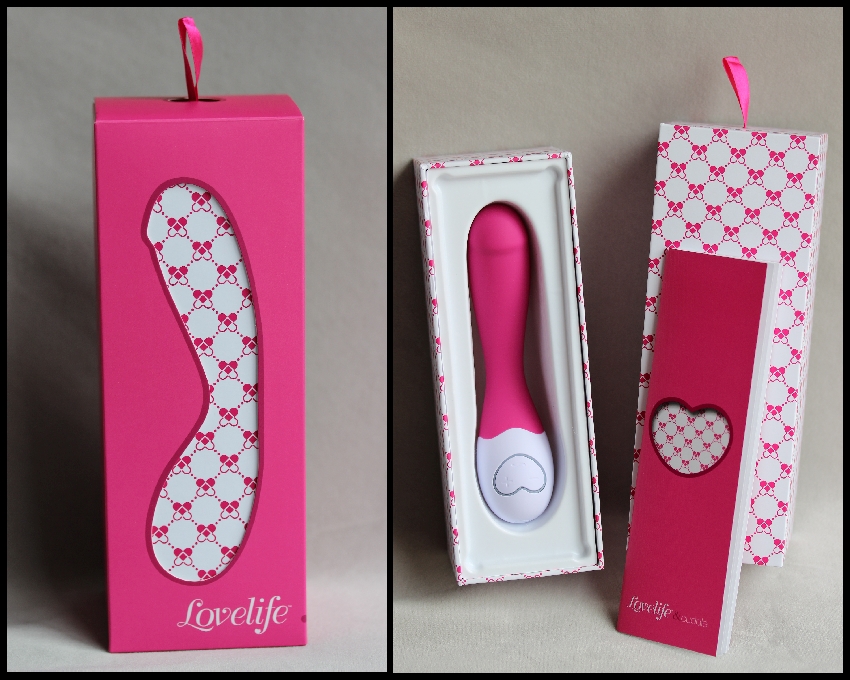 I'm so glad I gave the Lovelife Cuddle another chance. I don't know what happened but after initially being somewhat underwhelmed, it was suddenly giving me powerful squirting orgasms. The moral of the story is that sometimes, it takes a few tries with a sex toy for it to work its magic on you. So, if you buy one and you're not impressed at first, don't give up on it. You never know which one might surprise you.

OhMiBod provided the Lovelife Cuddle in exchange for an unbiased review.
Like this? Want more of it? Subscribe!
| | | |
| --- | --- | --- |
| Get new posts sent to your inbox! | | |
| Get my sporadic newsletter filled with exlclusive deals, the latest sales and secret bonus giveaway codes. | | |