Want to support my blog? Clear your cookies, click the banner and shop!

Don't miss these great sex toy sales.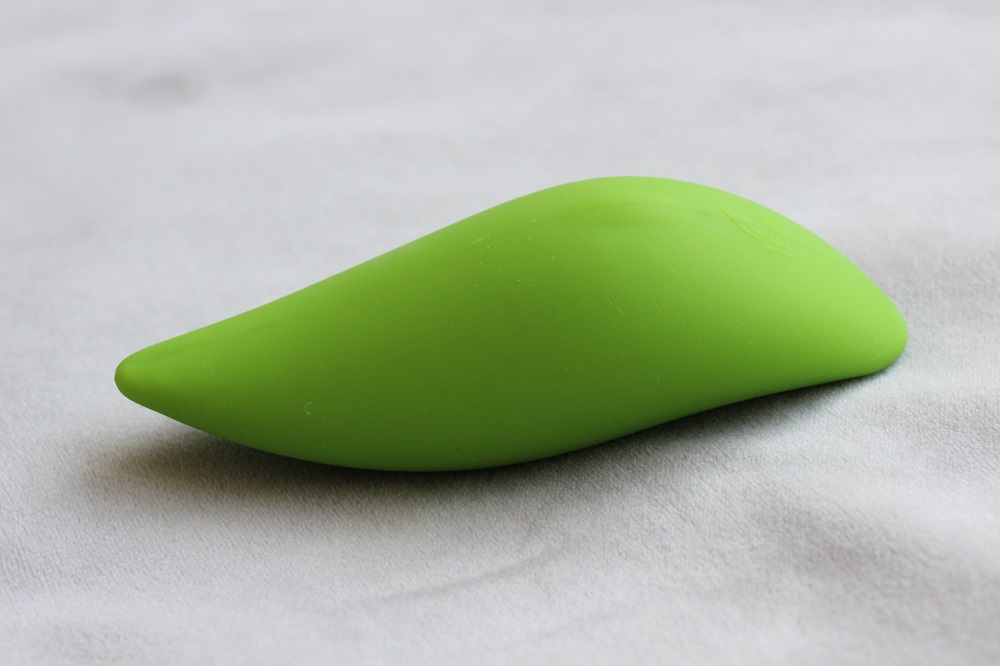 Dizzyguy took one look at it and proclaimed, "It looks like a leaf."  "Yep, I think that's what they were aiming for."  The Leaf Life is a nice little clit vibe. It's sort of a happy medium of everything. Not too big, not too small… not too weak, not too powerful (if there was such a thing). It's a quiet, unassuming vibrator that definitely gets the job done. I like it a lot but it's not going to be replacing any of my favorites. I think I'm at a point in my reviewing where I don't necessarily consider a toy totally fabulous just because it can give me an orgasm. Yes, orgasms are wonderful and they are sort of what all this is about but some toys give me orgasms better than others. Some just have that certain je ne sais quoi that compels me to reach for them time and time again. So, while I think the Life is a great clit vibe and a solid choice, it doesn't rank high enough to make me yearn for it, like I do with some toys… but it's certainly possible that you will.
Awhile back I reviewed the Leaf Fresh+. The Fresh+ is supposed to be the new and improved version of the original. I've also heard that the Fresh/Fresh+ are supposed to be the strongest of both Leaf lines. While it's not a direct one to one comparison, I still had to see how the Life measured up to the Fresh+ and honestly, I can't tell a difference in the strength of the vibration. They both feel just about the same to me on my nose and my clit, which leaves me wondering about the claims that the Leaf+ vibes are more powerful than the original Leaf vibes. I don't know, maybe it's just me.  I do perceive a slight difference in the tone of the vibration; where the Fresh+ is a bit more rumbly than the Life but it's very subtle.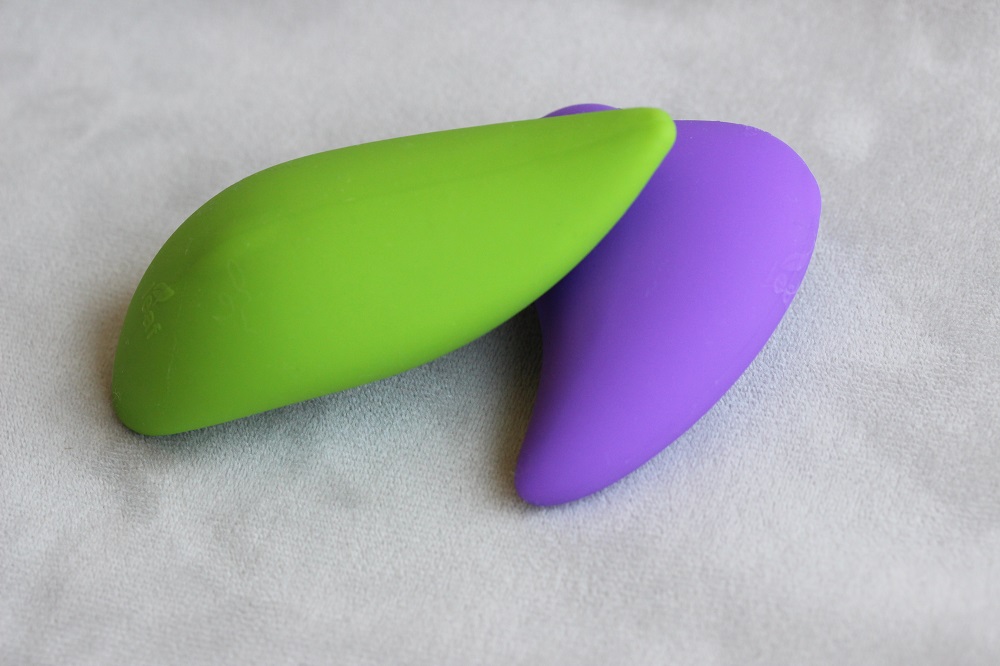 So, with that in mind the big differences you're looking at are the shape and the functions. And it turns out that I like the shape of the Fresh+ and the controls/functions of the Life (sort of).1 I say I sort of prefer the Life's controls because the vibration is continuously adjustable, instead of having 3 preset levels like the Fresh+, but the way the single button operates frustrates the hell out of me.
It's the same complaint I had about another great vibrator that's made by Leaf's parent company. You press and hold to increase the intensity and you briefly press the button to turn it off. That means you inevitably shut if off when you're just trying to increase the intensity a little bit. Then you have to start all over again. I really think this would have worked better with two buttons. One to turn it on and increase intensity and the other to decrease intensity and turn it off. This minor frustration aside, I do prefer the continuously adjustable intensity and since I'm not all that thrilled with patterns most of the time, I'm happy that the Life doesn't have any.
The Life and Fresh+ are both easy to hold and fit nicely in the hand but when it comes to my clit, it likes the shape of the Fresh+ better. And I'm finding it difficult to articulate exactly why I prefer it. Both vibrators can provide focused pin point stimulation. I guess it's that downward curving tip of the Fresh+ that fits so perfectly over my clit. I actually prefer using the Life upside down so that the button is under my thumb. I don't know why, but it seems to work better for me that way. So, I guess my point is that both vibrators have their pros and minor cons but I still think they're pretty great and I have no reservations recommending either one.
The Leaf Life's vibration is strong and rumbly, especially for its size. I can reach orgasm with it but I think it takes a little longer than it does with my We-Vibe Salsa or Je Joue Uma (used on the clitoris). The silicone, which is body-safe and nonporous, feels soft and silky. There's not a lot of drag but I always prefer to use lube to reduce friction and I use water-based lube with the Life. Some silicone-based lube can damage some silicone sex toys so, if you don't want to risk it, stick with the water-based. This vibrator is easy to clean and is totally waterproof. Soap and water is usually all that's needed but you could use a toy cleaner. If you need to sanitize it, you can do so with a 10% bleach solution.
My Life came with an A/C power cord but I've heard that the new Leaf vibes are shipping with USB cords instead. So, you could end up getting either one. Charging takes about 2 hours and a light will come on while it's charging and will shut off when it's done. A full charge is supposed to supply over 2 hours of run time.
The Leaf Life is very quiet and I think it would work well for those who need to be discreet.  It does have a travel lock and it can be engaged by pressing the button three times and it is unlocked the same way.  The packaging is quite nice and solid and can be used for storage plus, you also get a storage pouch. Leaf covers the Life with a one year warranty.
I hope I haven't given the impression that the Leaf Life isn't a great clit vibe because it is. It's just that, as time goes on it's getting harder to impress me and I think it's just something that happens to many reviewers. I can't be all crazy excited and making claims that this is the best vibrator EVAR, when there are others that I love so much more. But make no mistake, the Life can get me off and it is everything I look for in a clit vibe. I just wonder how often I'll actually choose to use it over my favorites. That said, I could easily see the Leaf Life becoming one of someone else's favorites and in fact, it is for a reviewer who's tried many more toys than I have.

PeepShow Toys provided the Leaf Life in exchange for an unbiased review.
I guess what this means is that the original Fresh is probably the perfect Leaf vibe for me. ↩
Like this? Want more of it? Subscribe!
| | | |
| --- | --- | --- |
| Get new posts sent to your inbox! | | |
| Get my sporadic newsletter filled with exlclusive deals, the latest sales and secret bonus giveaway codes. | | |