Want to support my blog? Clear your cookies, click the banner and shop!

Don't miss these great sex toy sales.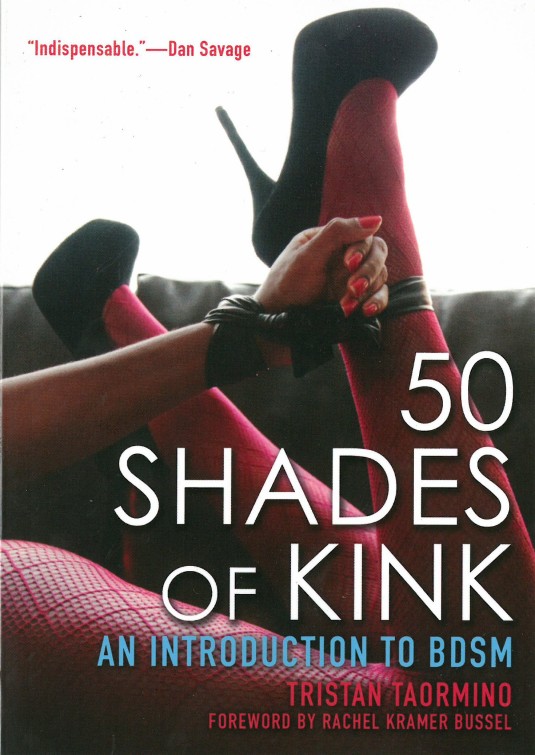 50 Shades of Kink: An Introduction To BDSM, by Tristan Taormino is just that, an introduction. It's very basic information about the who, where, what and why of kink. I think it is a good introduction for someone who knows nothing about BDSM but is curious about trying something kinky.
I am not necessarily kinky myself but many in the sex blogger community are and that's given me a chance to learn some things about BDSM that I wouldn't have known otherwise. Even still, there are things that I learned from this book. The topics are presented in very general terms and I do think it would be a good place to start for someone with absolutely no exposure to BDSM but I don't think it's necessary for those who are already well versed in its practices.
The book touches on everything from bondage, to role play, to impact play and more. It also dispels some common myths about kink and those who are into it. I think some of the most valuable parts are those that cover the principles of consent, communication, negotiation and safety.
Consent
Consent—explicit, informed verbal approval after negotiation, a confident and secure "Yes!"—is the bedrock of sex and relationships, and one of the most significant elements of kink. It's what separates kink from abuse. You will read about consent repeatedly in this book. Securing consent from a partner is a necessity, and this holds true whether the person is brand-new to you, you've played together more than a dozen times, or you've been in a relationship for ten years. Never assume anything. When you ask for consent, you clearly speak your part in the exchange: I need to know you've agreed to this before we begin.

Giving your consent to a partner prior to a scene is absolutely crucial. It establishes that you're ready, willing, and able to proceed; you've discussed what's likely to happen, shared any concerns, talked about your limits, and agreed to dive in. When you give consent, you do so willingly, without pressure, coercion, or reservation. You agree to play, communicate during the scene, and stop if you need to.

Communication and Negotiation
Giving your consent and receiving a partner's consent is part of the process of negotiating a kink scene. Negotiation creates a space for everyone to talk about their needs, wants, limits, fantasies, and fears before they play. One way to begin the negotiation process is to identify what role or roles you will take on: top/bottom/switch, dominant/submissive, sadist/masochist. Together you can discuss possible activities; for each one, you can decide if you are interested in doing it and whether you want to give or receive or both.

BDSM encompasses so many different activities, turn-ons, fetishes, and scenarios that listing them all would take up way too much space here. Plus, there can never be a complete list, since folks are coming up with new kinks every day. Many lists of kinks can be found on the Internet, such as the kinky social networking site FetLife.com, where you'll find a list of thousands of different kinks. Sites like FetLife are also good places to virtually meet others who enjoy BDSM, including people who can act as mentors as you explore the world of kink. -50 Shades of Kink

I haven't read 50 Shades of Grey but the general consensus in the kink community is that it did two things. It opened people up to exploring their sexuality and trying new things, which is good. But it also failed to accurately represent kink relationships. This has left so many with the wrong impression of BDSM and 50 Shades of Kink  does a good job of setting the record straight. This book ought to be included as required reading with every copy of 50 Shades of Grey.
So, if you're as "vanilla" as it gets but you're curious about BDSM, 50 Shades of Kink will probably teach you just enough that you'll want to know more. When that time comes, there is the more comprehensive, The Ultimate Guide to Kink: BDSM, Role Play, and the Erotic Edge, edited by Tristan Taormino. Ya never know, you might just have your partner tied up and awaiting their flogging in no time.
Would you like your own copy of 50 Shades of Kink?  Cleis Press and I would love to give you one.  Enter in the widget below for your chance to win.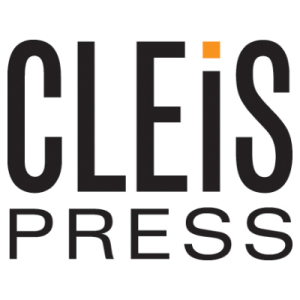 Must be over 18 to enter.  Giveaway is open to the US.  I will contact the winner by email and they will have 3 days to respond.  If there is no response, another winner will be chosen.  Cleis Press is responsible for prize fulfillment.  Giveaway ends 6/11.

Like this? Want more of it? Subscribe!
| | | |
| --- | --- | --- |
| Get new posts sent to your inbox! | | |
| Get my sporadic newsletter filled with exlclusive deals, the latest sales and secret bonus giveaway codes. | | |