Want to support my blog? Clear your cookies, click the banner and shop!

Don't miss these great sex toy sales.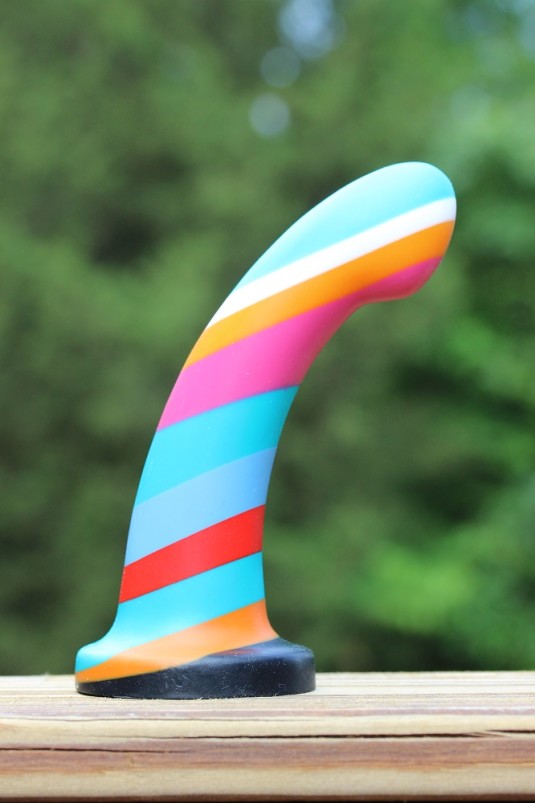 I'm afraid that I won't be articulate or eloquent enough to tell you just how good this dildo really is. Some dildos you want to fuck hard and fast but others, like the BS Atelier G-spot Lines Tokyo, are the kind you want to slow down and take your time with. By far, the Lines Tokyo is one of the prettiest dildos in my collection. It looks like it's made of candy and it is one sweet dildo. But this dildo has much more than good looks, it has fantastic feels too.
This is absolutely some of the nicest silicone I've felt. I wish I could just offer you a sample to feel for yourself. It's plush but firm at the same time. It's not Vixskin squishy but it's not super firm silicone either and the matte finish feels delightful, though it does have a very subtle scuffed look to it that I honestly wouldn't have noticed if another reviewer hadn't pointed it out.  It's so soft and comfortable inside me. The Tokyo Lines makes you want to spend some real quality time with it. It's sort of like cuddling up with your wooby and getting all the warm and fuzzy feelings. Everything about it is gentle and relaxing with just enough G-spot stimulation to make you want to keep thrusting… until your arm cramps up.
It softly massages my G-spot and that's in stark contrast with the extreme, firm G-spot stimulation I usually go for. It caresses my G-spot in a way that other dildos do not. It's large enough that I feel comfortably full and satisfied and I think the angle and shape of the head is just perfect. The BS G-spot dildos come in three sizes and the large (which is what I have) measures: 7.25″ long (insertable), 1.5″ in diameter at the head and 1.8″ in diameter at the base.
It's a fairly draggy silicone but it pulls at my G-spot and feels incredible. My first thought on this dildo was that it would be good for those who've had problems with other G-spot toys causing discomfort against the pubic bone. Then I found this review of another BS G-spot dildo and it confirmed my suspicion that it might be comfortable for those with this issue.
If you like really intense, hard, focused G-spot stim, and I do, you might not like this dildo. But even though I prefer the more intense stimulation, I still really like the Lines Tokyo and I can appreciate it for the different kind of stimulation it provides. I normally like to rock curved toys against my G-spot but this dildo really works better for thrusting. It's just a little too bendy to work with a rocking motion but thrusting with it does feel great. I'll be honest, this dildo is not going to give me the most intense blended orgasms. It usually takes far more rigid toys for that but I still enjoy a nice lazy, laid back diddle session, thrusting with it while stimulating my clit. This results in an orgasm that feels more clitoral than blended but it's enhanced by clenching around this dildo as I climax.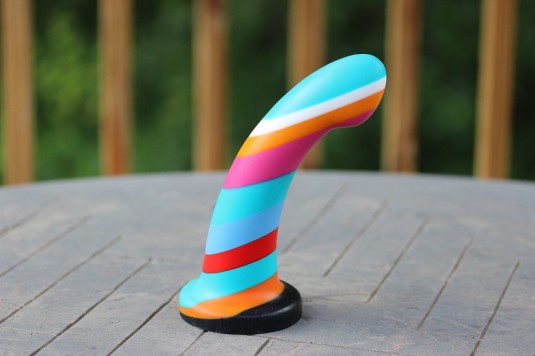 So, it's handcrafted in Spain, prettier than a lot of other dildos and feels great. What else do you need to know? Well, as all toys made of pure silicone, this dildo is body-safe, phthalates free and will be easy to care for. Most of the time, all you really need to do is wash it with soap and water. You could also use a toy cleaner. If you'll be sharing it or using it anally (which is safe to do because of the flared base) and vaginally, you'll want to sanitize it by either bathing in a 10% bleach solution or boiling for a couple of minutes. You'll probably want to use water-based lube with this dildo as some silicone-based lube can damage some silicone toys. Follow these guidelines and as stated in the somewhat humorously translated instrucciones: THE BS DILDOES AND PLUGGEDS WILL LAST MANY YEARS.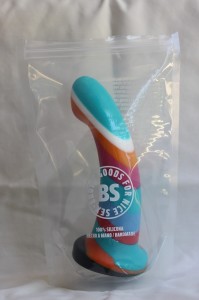 The Lines Tokyo comes in minimal packaging – a ziplock bag, actually. You even tear off the top like you're opening some kind of snack. It's like the dildo has been sealed for freshness. I have some shredded cheddar cheese in the fridge that I swear, came in the same kind of bag. You could continue to use this bag for storage but I found it's sometimes hard to get the dildo back in there because the bag is rather small and the dildo drags on the plastic. My solution? A larger ziplock bag.
No one is making dildos and butt plugs quite like BS Atelier. The forms are simple and elegant and the colors and patterns are fun and whimsical1. It's like you can feel the creative energy that was lovingly infused into these dildos by the hands that made them. The BS G-spot dildos provide soft, comfortable stimulation which may be exactly what some people need. I think for an artisan crafted product that's made in small batches and comes all the way from Spain, the prices are reasonable. Sure, you can find mass produced products for less but I don't think you'll find anything quite like these. Plus I kind of like the idea of supporting small companies whose work is a labor of love.
You can find several BS G-spot dildos in various color schemes and patterns at SheVibe but they don't have the Lines Tokyo. If you want this one, you'll have to order directly from the company. Since these dildos are handmade, each one will be unique. However, SheVibe does carry the very similar looking Wild Stripes dildo in large and you'd get free shipping on that one. I do highly recommend the BS G-spot dildos and if you're thinking about getting one, please consider clearing your cookies and purchasing through one of my SheVibe affiliate links. You'll be supporting two great companies and my blog, all at the same time.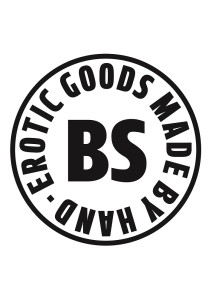 BS Atelier provided the G-spot Lines Tokyo in exchange for an unbiased review.
Like this? Want more of it? Subscribe!
| | | |
| --- | --- | --- |
| Get new posts sent to your inbox! | | |
| Get my sporadic newsletter filled with exlclusive deals, the latest sales and secret bonus giveaway codes. | | |