Want to support my blog? Clear your cookies, click the banner and shop!

Don't miss these great sex toy sales.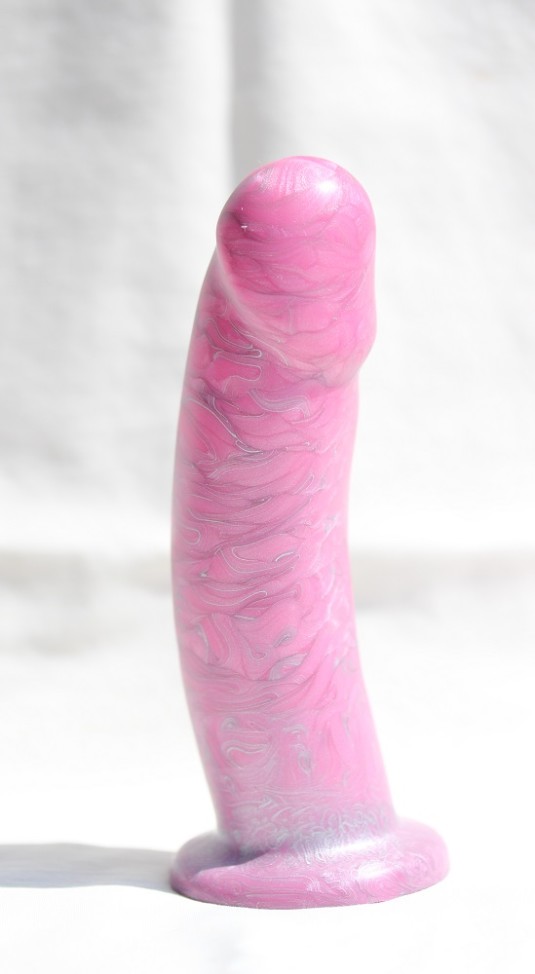 The Vamp Coco is a nice dildo – the kind you can bring home to meet your mother… if you happen to come from that kind of family. It's respectable and non-threatening. It's very dick-like and if you prefer your dildos to feel like dicks then the Coco might be your soul mate. If however, you're the more adventurous type and you want your dildos to feel like anything but dicks, then you might get kind of bored with the Coco and put it in the friend zone, whilst you carry on having sordid affairs with dildos that make you feel things that a dick-like dildo simply cannot.
There are no extreme sensations here. No texture and very little G-spot stimulation, just good ol' fashioned vagina stuffing. It makes for a pretty decent thrusting dildo and the fact that it doesn't feel overwhelmingly intense is kind of a bonus because it doesn't overpower any clit stimulation that I might be applying while using it. It just gives me a nice squishy mass to clench around while I bring myself to orgasm with a clit vibe. And if you like squishy dildos, Vamp's Soft Skin is sure to please. My Coco is made of Soft Skin and it is quite plush and pliable.
Coco isn't just any ordinary dildo. It has a cavity in the base where a bullet vibe1 can be inserted, turning up the stimulation just a bit. The We-Vibe Salsa/Tango is the ultimate bullet vibe and if I'm going to use a bullet, that's the one I reach for. The Salsa fits rather loosely in Coco's bullet cavity, much more so than it does in Tantus' bullet cavities. On one hand, this is nice because you won't have as much trouble removing it but it also has a tendency to slide out.  The Salsa's strong, rumbly vibration travels moderately well through the silicone and quite unexpectedly, gave me an orgasm when I rubbed Coco's head against my clit.
Vamp offers some gorgeous color options. My Coco is a pretty raspberry pink fading into lavender toward the base, with an ethereal silver feathering that swirls over the entire dildo. Dimensions for the Coco are: 6.38 inches long, 6 inches insertable, 1.51 inches in diameter at the thickest point with a 2.38 inch wide base. The base makes this dildo safe for anal use and it is harness compatible.
Care and cleaning of this dildo is going to be the same as any other pure silicone dildo. Soap and water are fine and will usually be all you need but if you have to sanitize the Coco (because you've either used it anally or are sharing it with others) then you can bathe it in a 10% bleach solution, rinsing well with water or, it can be boiled for a few minutes but don't allow it to touch the sides or bottom of the pot and make sure you've removed the bullet vibe. As always, water-based lube is your safest option for use with silicone toys.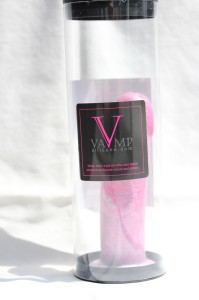 Vamp dildos come in transparent cylinders (much like Vixen's containers) that are fine for storage but you don't get a storage pouch. Vamp accepts returns on defective items but they are only guaranteed against manufacturer defect for 14 days. This is a pretty short warranty period compared to what you get with some other manufactures of similar products.
Coco is one of Vamp's best sellers and I think I can see why. With average dimensions and no scary textures or intimidating G-spot curve, it's going to be a comfortable fit for many. Some experienced sex toy enthusiasts looking for more intense sensations or, those who prefer more girth might be left wanting but Vamp has dildos for those people too – like the Barbarella, which is the next Vamp dildo I'd love to try. Its unique, extreme angle looks like it could provide some epic G-spot stimulation and I think I could really go for some of that.
Update 9/10/14: Unfortunately, I've been hearing some pretty negative things from other reviewers and even customers about dealing directly with Vamp.  One customer I know of has been waiting months to get what they ordered.  Vamp isn't returning the person's emails.  Of course their credit card has been charged but they haven't received what they paid for yet.  Because of this, I have to recommend that you not buy directly from Vamp.  You're probably better off buying from a retailer like SheVibe.
Update 9/24/14: I feel I need to warn my readers about this company.  A fellow sex toy enthusiast is being screwed over by Vamp.  They placed their order for a custom dildo in June.  They've been fighting with the company ever since to get it.  Vamp has already charged them for the dildo but has failed to deliver the product.  I'd say three months is pretty ridiculous to be going back and forth with a company to get what you paid for.  At this point, the person just wants a refund, I can't blame them, and they can't even get Vamp to do that.  Sketchy and dishonest, right?
Here's a link where they explain what they've been going through with Vamp.  And you can follow the situation on their blog.
If and when Vamp makes good on this, I will update this post.
Update 9/24/14: They finally got a refund, after all this time but only after much social media attention amongst reviewers and a complaint filed with the BBB.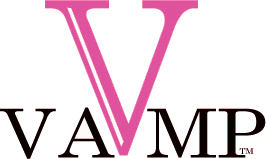 Vamp provided the Coco in exchange for an unbiased review.
Bullet vibrator not included ↩
Like this? Want more of it? Subscribe!
| | | |
| --- | --- | --- |
| Get new posts sent to your inbox! | | |
| Get my sporadic newsletter filled with exlclusive deals, the latest sales and secret bonus giveaway codes. | | |