Want to support my blog? Clear your cookies, click the banner and shop!

Don't miss these great sex toy sales.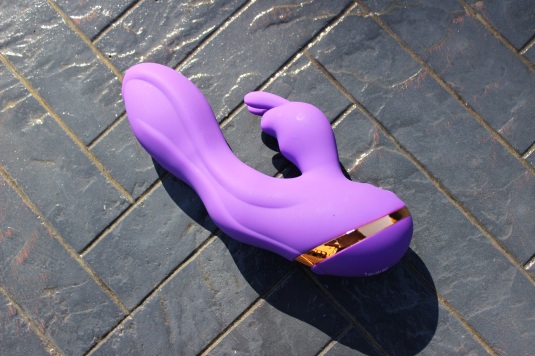 Horrible. Simply horrible. And I knew it would be from the moment I laid eyes on it. From its 2 AAA battery power source to its stabby little rabbit ears… it's all just so awful. Finding a compatible rabbit vibe for me is tricky and I would never have chosen this one. But that's part of the Cal Ex Sexpert review program – it's kind of like a box of chocolates and you never know what you're going to get. In this case, someone dropped a giant deuce in the chocolate box.
The Entice Natalie doesn't even come close to fitting me right but that isn't the only reason I hate it. I resent those bunny ears. I really do. Have those things ever worked for anyone? And these particular rabbit ears are stiff and stabby, which did not feel good just below my clit where they jabbed me incessantly. I mean, unless you're a masochist (and if you are, that's cool) a vibrator should not create stabby sensations on your delicate bits. For a moment I was compelled to commit horrible acts of violence against this vibe, just like I did to this one. I really wanted to amputate those wretched ears but I knew it really wouldn't make this vibe suck any less. This is another one of those rabbit vibes that are made for folks with short spacing between their vagina and clit. I am not one of those people.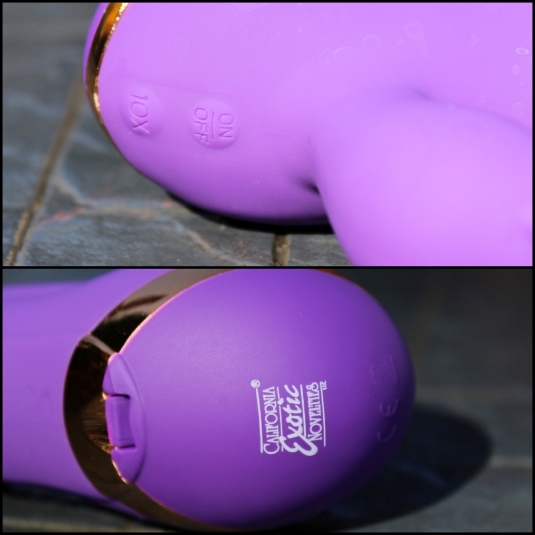 I've reviewed a few things from Cal Ex's Entice line and haven't been really impressed with any of them. They're cheaper vibes and I know we need options for those who can't afford luxury vibrators but I can't help it if they suck. My advice is always to save up and get something that will last and won't let you down. I wouldn't recommend this vibe even as a low cost option. I just don't know what kind of person it would actually work well for and I don't want people thinking that this is how sex toys are… that this is how they're supposed to feel. I think you deserve so much better than what this vibe can offer you.
I think the Natalie might be a touch rumblier than the other Entice vibes I reviewed1 – which were predictably weak and buzzy. But I can't compare the vibrations since I cared so little for the others that I gave them all away… for free. So, if the fact that it is ill fitting, has stabby ears and lackluster vibration wasn't enough, there's also  not much of a handle and that makes it awkward to hold onto.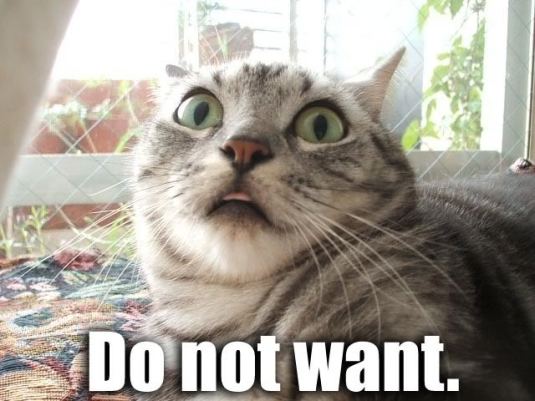 I was getting kind of angry trying to make this thing work for me the way it is intended while avoiding being stabbed by the god awful ears. Then I thought to myself, why am I doing this? Why try so hard to make a sucky vibe work for me, even a little? But then I felt challenged by the damn thing to make it induce an orgasm somehow and used it in a way it's not really designed for. I pulled it out of my vag and used the tip of the shaft on my clit. It's like, somewhere in my mind I could not accept that this vibe, as awful as it may be, would fail in giving me an orgasm. It was like a personal goal to get off with the stupid thing. It did finally give me an orgasm using it that way. It wasn't very enjoyable getting there and once it arrived, it was a weak pitiful little thing… just a total let down.
The specs on this vibe? It's silicone, waterproof, easy to clean, has 3 levels of steady vibration and 7 patterns, is available in 3 uninspired colors, comes in a flimsy box and has no storage pouch. If you do decide to get this2, water-based lube is probably the safest choice since some silicone-based lube can sometimes damage some silicone sex toys.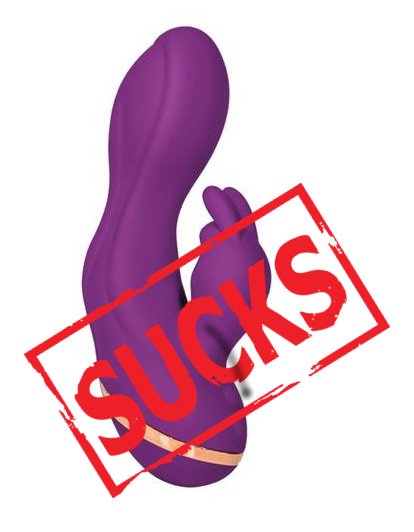 And that's about it. That's all I really have to say about this vibe. I don't like it… not one single thing3. It doesn't fit me and it hurts my delicate bits. I would not have chosen this vibe for myself because it just looks like one that wouldn't work for me and the reality is that it doesn't. Big surprise there. But even though I knew it was going to be a total disaster, I still tried to go into testing it with an open mind because, ya just never know. Right? However, I was not pleasantly surprised by this vibe. It did what I thought it would and felt like I knew it would. And I don't even know who I could recommend it to. All I can really say is, better luck next time. Maybe someday I'll find that low priced diamond in the rough.
Update: This vibe needed another strike against it like I need another hole in my head but… I washed and dried it in preparation of storing it away forever and ever.  I went to remove the batteries and there was a lot of moisture in the battery compartment.  So, I'm not really confident in the claim that it's waterproof.  Is there anything left that positively doesn't suck?
Want to check out a Cal Ex vibe that I did really like? Take a look at the Embrace G Wand. It's going to cost more than anything in the Entice line but it's actually a really good vibe.

Cal Ex provided the Entice Natalie in exchange for an unbiased review.
Like this? Want more of it? Subscribe!
| | | |
| --- | --- | --- |
| Get new posts sent to your inbox! | | |
| Get my sporadic newsletter filled with exlclusive deals, the latest sales and secret bonus giveaway codes. | | |