Want to support my blog? Clear your cookies, click the banner and shop!

Don't miss these great sex toy sales.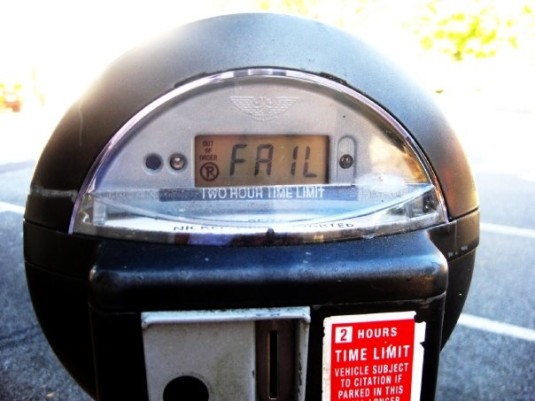 Usually, I like to put a nice picture of the product I'm reviewing right up there at the top of the post but in this case, the alternate image I've chosen is much more appropriate. I think I hate the Jimmyjane Form 6 ten times as much as I loved the Form 4. How can one company go from knocking it out of the fucking park with one vibrator to a monumental epic fail with another?
I had high hopes for the Form 6 since the Form 4 charmed my clit so brilliantly that it made me a believer in Jimmyjane (however deluded I may have been), despite the reasons to not like them. But the Form 6 is one of the biggest disappointments I've had in quite some time. I just can't really find much of anything to like about it. Of course, as always, this is my opinion only and some folks do like the Form 6 and that fact boggles my weary mind.
It's just not useful to me as a clitoral or G-spotting vibe. The fact that it has dual motors really seems like such a waste. It doesn't make the vibrator any better. Actually, I think it just makes it an epic fail times two.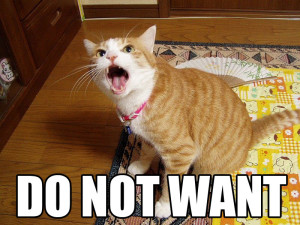 Why do I hate it so much? Oh hell… where do I start? Obviously, it pisses me off that it costs as much as it does and sucks so bad. That's one really good reason to despise it. If I actually recommended this wretched thing (which I unequivocally do not) and someone bought it on my recommendation and spent all that money just to find out how awful it is, I think I'd stop blogging forever and crawl into a hole and die… which sounds like a good idea for the vibe now that I think about it. I can dig a hole and bury it where it can't infuriate anyone ever again.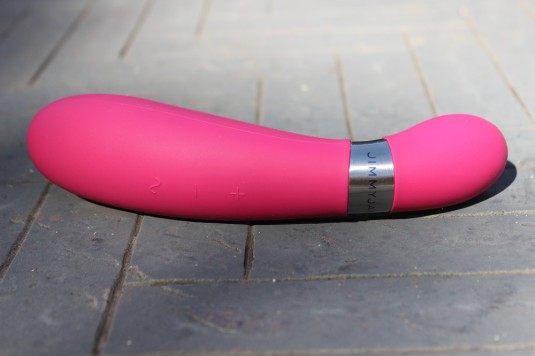 Now, I know to be a good reviewer, I have to give you some constructive criticism to justify my hatred for it but really, all I want to do is vitriolically rant and just beg you not to buy it but here goes…
The Good
It's probably going to be easier to start with the positive aspects of this vibe. It's made of body-safe phthalates-free silicone. It's waterproof. It's easy to clean. It's rechargeable. There, that's it.
The Bad
The whole masturbatory experience is totally underwhelming. For $175 I just expect a lot more. I expect it to do things to me that other vibes haven't. I don't expect some of my much cheaper vibes to feel a fuck-ton better than this one.
I'm not really seeing the point of the dual motors in this vibe1. It's not like you can use it for dual stimulation, unless you're built in a way that I am totally unfamiliar with. Sometimes vibrators with dual motors hit a resonating frequency when they're both running that feels fantastic. The Form 6 doesn't do that. Yes, I have reviewed another vibe with dual motors that can't be used for dual stim but at least it has strong, deep rumbly vibration that actually feels good.
I must concede, the small end can give me clitoral orgasms but so does the Form 4. You pay so much more for the Form 6 because it's better, right? Right? The vibration in the small end gets kind of buzzy as you increase the intensity. The vibration in the large end is deeper but feels like it's absorbed by the material around it so, it's not really good as a clitoral stimulator for me.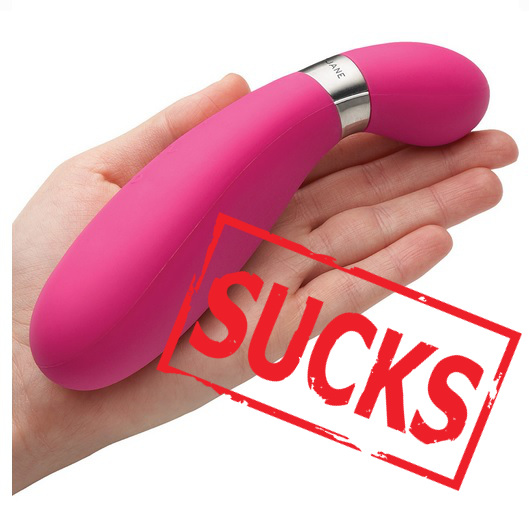 Used vaginally, both ends are just a joke. The large end feels like a vibrating cucumber 2 and the shape is just… boring. On top of that, while I thrust the large end into me, I can feel the raised (+) (-) and (~) where the buttons are and it annoys the hell out of me. Maybe I just have an extra sensitive vagina – it does cry over sad movies – but I really don't like how it feels.
Oh, and did you catch that? When using the large end internally, the damn buttons are inside you. While testing this thing, I wanted to increase the intensity and had to pull it out of my vag and try in vain to press the (+) button while the whole damn thing was a slippery mess because… it had just been in my vagina. I came real close to throwing it against the wall at that point but then I thought of the damage it might do to the wall and that would have just added insult to injury. But hey, nothing like having to stop in the middle of masturbating to change the settings on a vibe. Yeah, that's really conducive to getting off.
Using the small end internally is marginally better and I can get a bit of meager G-spot stimulation out of it. But here again, we have some problems. The buttons are almost all the way inside me depending on how deep I want to go plus, that metal ring was irritating my vaginal walls as I thrust, to the point that I was distracted from what piss poor G-spot stim I was getting.
So to summarize, the Form 6 is a giant waste of money when all I can use it for is a clit vibe with the small end. Why even have a motor in the other end at all? What little this vibe can do for me, the Form 4 does it much better and it doesn't cost as much.
The Ugly
That god damn seam. The Form 4 had it too but I was willing to let it slide because I loved the vibe so much. The Form 6 does not get a free pass on that seam. For the price of this vibrator it ought to be SEAMLESS. I can buy stuff from Cal Ex at a fraction of the price that doesn't have a seam like this. So much for luxury, right? And no, Dangerous Lilly did NOT influence my opinion about the seam. It's stupid. Anyone with two brain cells to rub together knows that it's stupid.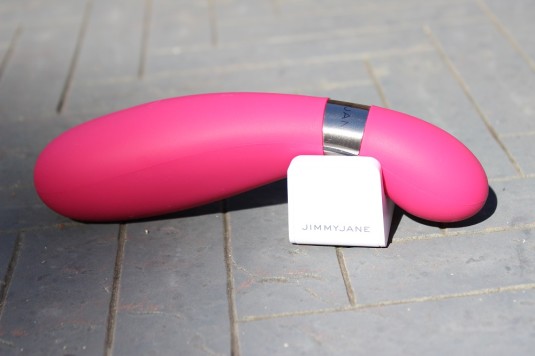 I don't think I really need to go into the details and specs of the Form 6. You can get all that from a product description. Plus, I don't think I could really stand writing anything that's less than defamatory about this vibe.
So, in case I haven't made myself unmistakably clear, would I recommend the Form 6 to anyone?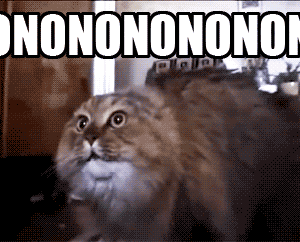 If you really want something from Jimmyjane, I truly do love the Form 4 and I can recommend that one. A few other vibes that are worthy of a recommendation are the LELO Mona 2, We-Vibe Touch and Lovelife Cuddle.
Thanks to PeepShow Toys for sending me the Form 6 G33 to review.  It's a shame I didn't like it, especially given the cost but sometimes, that's just how the cookie crumbles.  I cannot tell a lie.

PeepShow Toys provided the Form 6 G3 in exchange for an unbiased review.
Like this? Want more of it? Subscribe!
| | | |
| --- | --- | --- |
| Get new posts sent to your inbox! | | |
| Get my sporadic newsletter filled with exlclusive deals, the latest sales and secret bonus giveaway codes. | | |