Want to support my blog? Clear your cookies, click the banner and shop!

Don't miss these great sex toy sales.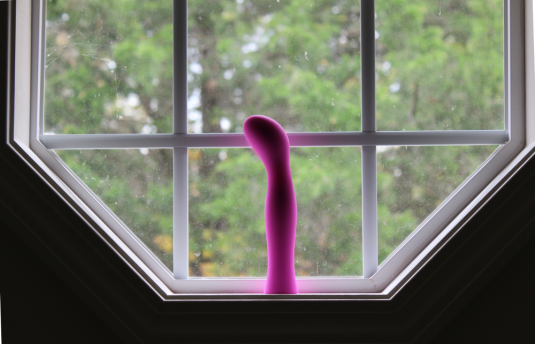 ** Sadly, the Envy Five has been discontinued. That's too bad. I really liked it. Apparently, there are only 3 vibes left in the Envy line and they're all rabbit vibes. Meh. **
This vibrator might not look like it but it's a real beast. At the low end, the vibration practically growls and it makes me quiver with delight. At the high end, it's so powerful that it feels like I'm gonna insta-squirt. But I don't because I've never actually done that from G-spot stim alone. It really is almost too much for me at the highest intensity. The shape is simple and effectively targets my G-spot and I think this vibe is just as good on my clit as it is in my vagina.
I was really quite blown away by the Jopen Envy Five. I wasn't expecting it to be the powerhouse that it is, especially after reading about how disappointing the One and Three were. But like the One and Three it is powered by the infamous PowerBullet technology and pretty much everything I've tried that has a PowerBullet motor has impressed me. So, I'm not sure if I'd be disappointed by the One or Three. Maybe this is just a difference in perception of strength or maybe Jopen put a more powerful motor in the Five. I'd have to try the others to know for sure and those shapes look boring as hell to me so, not really interested in doing that… not even for science.
Sometimes, if a vibe is too intense on my G-spot, it can sort of overpower whatever clit stim I happen to be applying. If the internal vibe is super strong then the clit vibe has to be even stronger. That's probably why I like using the Five at the lower end of its intensity range. It rumbles my G-spot like nobody's business and by adding in some clit stim… I'm guaranteed a squirting orgasm. As you increase the intensity it gets less rumbly but I certainly wouldn't call it buzzy. But like I said, it's almost too much for me which probably means it will be great for those who need all that power.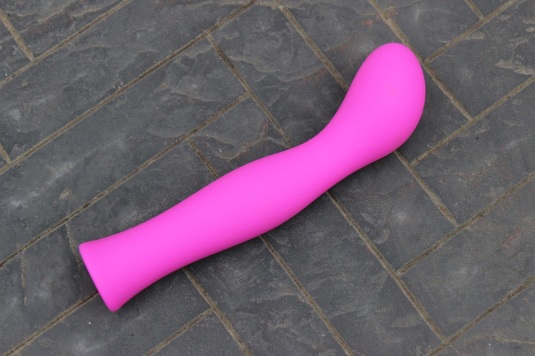 I think the shape of the Envy Five is going to make it a good choice for folks who have problems with curved G-spot toys getting caught on their pubic bone. I like to push down forcefully on the handle and really jam the head up into my G-spot. It really loves pressure. The only complaint I have about the shape – and it's really the only complaint I have about the vibe – is the handle or, lack thereof. I find it a little tiring to hold onto as I have to really stretch to reach the buttons which are located on the base/bottom of the vibe. I just wish it had something more substantial to hold onto but it's a small annoyance and really doesn't change my love for this vibe.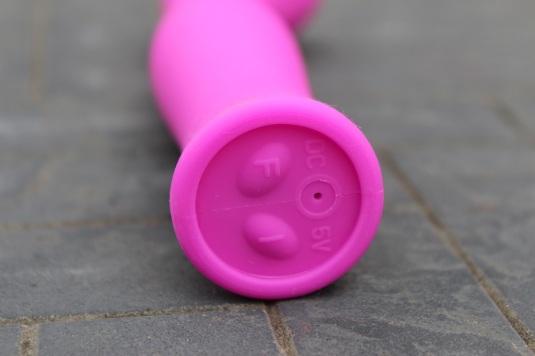 I really appreciate how the Five operates. You don't easily get sucked into pattern-land-hell unless you want to because there are two buttons. One button (|) is for turning it on and off and controlling the incrementally adjustable steady vibration. You press the other button (F) for the patterns, of which there are seven. Sometimes, the simplest solutions really are the best. The vibe will start on the last pattern used before it was turned off. While on a pattern, you can adjust the intensity by pressing and holding the (|) button. But for me, I'm all about that steady vibration button and I'm really unlikely to accidentally press the one that'll send me off into a homicidal rage. And lets face it, homicidal rages have no place in a masturbation sesh. So, kudos to Jopen for making a vibe that doesn't piss me off and so effectively gets me off. There is a travel lock and it is engaged by pressing and holding both buttons for a few seconds. It is unlocked the same way.
The Five is USB rechargeable but does not come with an outlet adapter. So, if you don't have one check this out. It takes 2.5 hours to reach a full charge and that is supposed to give you between 3 hours to 45 minutes of run time depending on the speeds you use.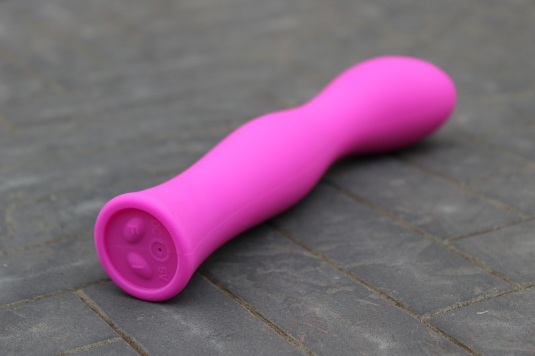 Not only is this vibe strong and rumbly, it's everything else you want it to be. Body-safe, phthalates fee silicone with a silky matte finish, fully waterproof, easy to clean. It's pretty much all those things a vibe has to be for me to recommend it to you. Clean it with soap and water, a toy cleaner or sanitize in a 10% bleach solution.
As usual, I'm going to have to recommend water-based lube as the safest choice since some silicone-based lubes are incompatible with some silicone sex toys and it can damage them. But since the quality of both silicone sex toys and silicone-based lubes have improved over the years, it really is possible to use them together sometimes. If you want to experiment, just be sure to spot test a small area first. I like using hybrid lubes with my toys because there's a small amount of silicone in them that makes the lube last longer. A couple of my faves are Sliquid Silk and Pleasure Works Please Cream. Hybrids are pretty safe with silicone toys but it's probably smart to spot test those as well.
The Five measures 8.25" tip to end and theoretically, you can use almost all of that because the buttons are located on the bottom of the base. The head is 1.51" in diameter then the shaft tapers a bit and bulges back to 1.39" in diameter and then tapers slightly again.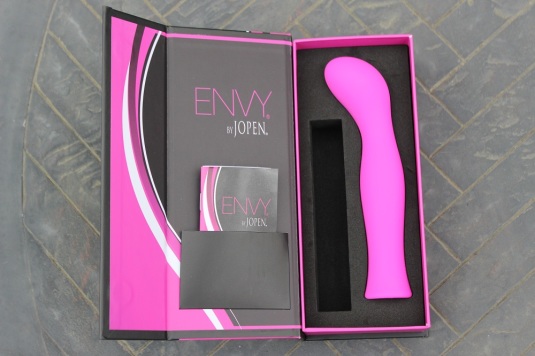 The packaging is fairly sturdy and suitable for storage but you don't get a storage pouch, which is a bit insulting given the price of this vibe, and it is backed by a one year warranty. Sorry all you pink haters but that's what you're stuck with.
I think the Envy Five deservedly belongs on my list of favorite G-spot vibes. I'd really like to see Jopen make a vibe just like this but with a nice G-spot curve. That would probably let me apply pressure to my G-spot more easily. But I do love this vibe just the way it is because of its deep rumbly vibration at the low end and very powerful vibration at the high end. It's because of that range of intensity that I think it could please a lot of people with different preferences. Recently, Jopen sent me three vibes to review1 and this is without a doubt the best one by far. The Jopen Envy Five is definitely one that I can recommend and still sleep soundly at night.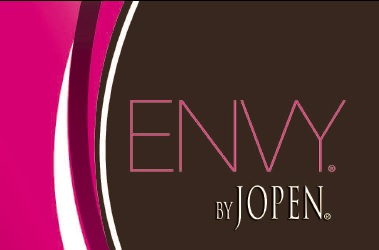 Jopen provided the Envy Five in exchange for an unbiased review.
Like this? Want more of it? Subscribe!
| | | |
| --- | --- | --- |
| Get new posts sent to your inbox! | | |
| Get my sporadic newsletter filled with exlclusive deals, the latest sales and secret bonus giveaway codes. | | |