Want to support my blog? Clear your cookies, click the banner and shop!

Don't miss these great sex toy sales.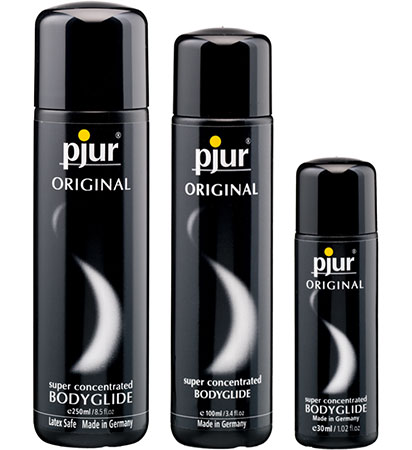 I keep trying different brands of silicone-based lube, not because I need to find a good one but more for reviewing purposes. This is because I have already found the perfect silicone-based lube for us and so far, no other silicone-based lube has been able to trump the brand that dizzyguy and I have relied on for years. But I keep trying because, ya never know, right?
Well, Pjur Original Bodyglide silicone-based lube is not the one that's going to make us switch brands. Our tried and true Wet Platinum is still the best I've ever tried. Maybe it's that I'm so hooked on the stuff because we've used it for ages but nothing else I've used has measured up.
Pjur Original Bodyglide silicone-based lube is OK. That's it, just OK. My main complaint with it is that it didn't last as long as our go-to lube. It began to dry up and the friction got uncomfortable before dizzyguy and I were done having sex. Our favorite silicone-based lube never lets us down like that.
Wet Platinum is runnier than Pjur Original Bodyglide and I mean that in a good way. Pjur feels really thick and hard to spread around, whereas Wet Platinum just easily coats everything it needs to. I suspect it's this difference in viscosity that makes Wet Platinum last longer.
But that's not to say that Pjur Original Bodyglide is a horrible lube. It's just not the best for us. As compared to the various silicone-based lubes I've tried, it's pretty average, performing much like those other brands. It did seem easier to clean off of our bodies than the Wet Platinum. It can take quite a bit of soaping up to remove all of that lube but I think this is part of why it lasts longer than the Pjur. I'll take the tiny bit of hassle with a lube that's harder to clean off but goes the distance. Then again, if you hate how hard it is to clean off silicone-based lubes, then you might like Pjur for that reason.
Most silicone-based lubes are comprised of the same few ingredients so, it's a mystery to me how companies can make their brands feel so different from one another. Maybe it's the ratios of the various ingredients that makes the difference. All I know is that even though Pjur has three out of the four same ingredients as our favorite lube, it doesn't feel anything like it. So, obviously this isn't a lube that I'm going to go out of my was to purchase. It works alright with my toys so I'll use the remainder of the bottle for that purpose but it's just not up to our standards for a lube that we use together.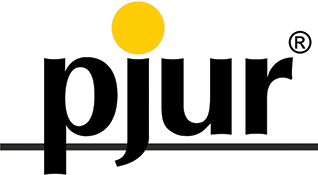 Pjur Original Bodyglide was provided in exchange for an unbiased review.
Like this? Want more of it? Subscribe!
| | | |
| --- | --- | --- |
| Get new posts sent to your inbox! | | |
| Get my sporadic newsletter filled with exlclusive deals, the latest sales and secret bonus giveaway codes. | | |