Want to support my blog? Clear your cookies, click the banner and shop!

Don't miss these great sex toy sales.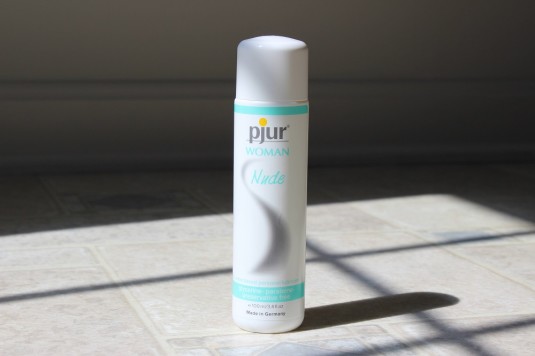 Pjur Woman Nude lube has been serving my masturbatory needs ever since I received it. It's water-based and works well with my toys. And of course, it has to be glycerin and paraben free or I wouldn't even review it.
It has a nice consistency. Not too runny but not too thick either. It clings to my toys fairly well and doesn't drip everywhere. It doesn't leave me sticky and I don't have that feeling that I need to run to the shower immediately after I'm done playing with my toys. As most water-based lubes are, Pjur Woman Nude is easy to clean up and doesn't leave any discernible residue behind. I really don't have anything to complain about, based on its performance. It's perfect for my needs.
That said, I don't use water-based lube for sex with dizzyguy. They never seem to last long enough so we exclusively use silicone-based lube. So, I can't evaluate the Pjur Woman Nude from that standpoint but if you're generally happy using water-based lube for sex, I think this lube will work well for you.
I like the squeeze bottle design. I can leave it lying on my sex blanket with the cap off and nothing leaks out. The squeeze bottle also makes it easy for me to squirt some on my clit, as needed.
I do think they're off base with their pricing. A 3.4oz bottle costs around $19 while you can get an 8.5oz bottle of Sliquid H2O for about the same price (or less, depending on where you shop) and Sliquid makes excellent lube. So based on price, I'm not sure I can recommend it but based on performance, I would.
I know some people might be put off by the gendering of this product. Why does it have to be "for women"? Why can't it just be a glycerin and paraben free water-based lube that's good for anyone with sensitive skin?
Edited:
Almost forgot to touch on this.  I think for inserting butt plugs and some light anal play, this lube is fine.  But for vigorous anal sex I think you'd want to choose something that has a thicker consistency.
Update: Since I reviewed this lube, I've had the opportunity to learn a lot more about water-based lubes and which ones are most compatible with the body.  I don't think I can recommend this lube because it contains propylene glycol which is a chemical that is best avoided and which also may make this lube hyper-osmotic.  For more on what this means, read this post.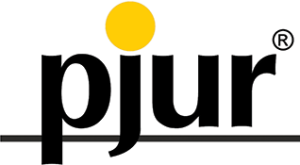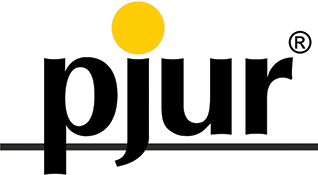 Pjur provided the Pjur Woman Nude in exchange for an unbiased review.
Like this? Want more of it? Subscribe!
| | | |
| --- | --- | --- |
| Get new posts sent to your inbox! | | |
| Get my sporadic newsletter filled with exlclusive deals, the latest sales and secret bonus giveaway codes. | | |