Want to support my blog? Clear your cookies, click the banner and shop!

Don't miss these great sex toy sales.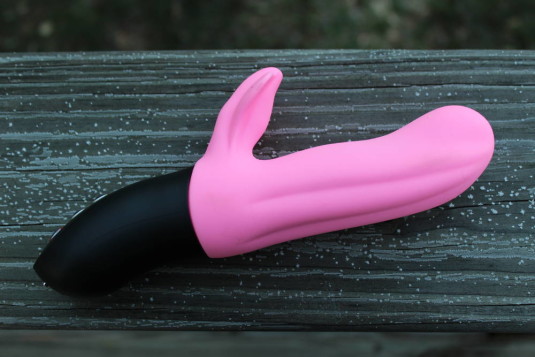 Teardrops fall on my keyboard as I write this. Coming off the success that I had with the Miss Bi and my undying love of the Stronic Eins, I had high hopes that the Bi Stronic Fusion was going to work miracles for me. Sadly, it was not to be. We just weren't compatible and I have to come to accept that, though it is hard. I wanted to love the Fusion like nobody's business. I was all but certain that I would. But as can often happen with dual stimulating toys (rabbit vibes), it doesn't fit me really well. The pulsating Stronic action is wonderful but for me, the vibrating clit arm just doesn't line up where I need it to. So, the Fusion is not the replacement for my Eins + Touch that I thought it would be.
This toy is pretty awesome though and I know it will work for some people. Unfortunately, I can't promise it'll be perfect for you because of differences in anatomy and all that. And at the price, that makes the Fusion a real gamble. I can totally vouch for the fact that Stronic pulsation combined with vibrating clit stim is all kinds of amazing so in theory, the Fusion is perfect. Are you willing to take the chance that it will fit your vulva? If not, then I can still totally recommend the Stronic Eins plus a separate clit vibe for dual stimulation like you've never felt before. The Fusion would allow you to accomplish this feat single-handedly, as long as everything lined up perfectly.
If you're not familiar with Stronic technology, let me explain. Fun Factory's Stronic toys pulsate, they don't vibrate. In my Eins review, I likened it to a carnival ride for my vag. These toys sort of bounce around inside you. They have a weight inside that is moved back and forth in a linear motion at varying speeds and rhythms, depending on the settings you are on. Yep, like a shake weight.
So what you have with a Stronic toy is one that mimics sex like nothing else can. I won't say it feels just like vaginal intercourse but it does more than a vibrator. It's almost like thrusting a dildo, except your arm doesn't get tired and the Stronic can do it faster than you can. It produces a sensation that can really wake up the G-spot and I'm a big fan of the Stronic type stimulation. Adding a clit arm to it just literally, fell short for me.
Fun Factory claims that the Fusion is safe for anal play and I suppose it is. The clit arm should prevent any chance that your ass will swallow the toy. The clit arm could also provide simultaneous stimulation to the perineum while internally thrusting the prostate.
The pulsation and clit arm vibration are controlled independently so, there are all kinds of combinations of settings that you can try (64 to be exact). It has a "Fun" button that turns it on and off. There is even a travel lock and it is waterproof. This toy is definitely of the finest quality with all the features you could want, I have absolutely no complaints there.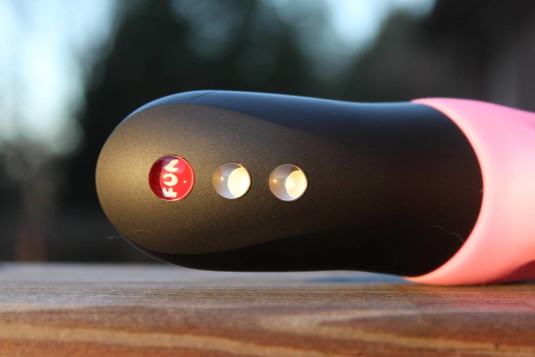 The shaft is just a little chubby at 1.6″ in diameter. The length from the tip to the clit arm is about 4″. The clit arm is flexible and rises about 1.75″ above the shaft when fully extended. I don't know if those measurements can help you determine if it'll fit your vulva but trust me, you wouldn't be the first to break out a mirror and tape measure.
Fun Factory silicone tends to have some drag but copious amounts of water-based lube can easily fix that problem. You can clean the Fusion with soap and water or a toy cleaner. And Fun Factory still doesn't include a storage pouch (grumble).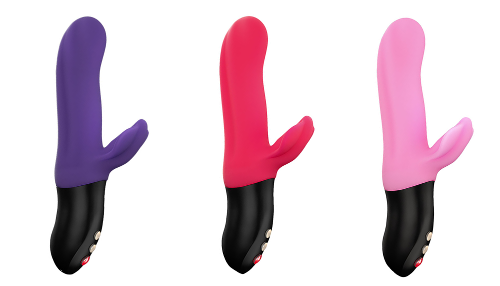 Maybe I need to throw a penny in a fountain because I desperately wish that the Bi Stronic Fusion worked with my body. I wasn't completely surprised to find out that it didn't work for me because that's common with dual stimulators. I was just disappointed. Had I spent my money to get it and then made this discovery, I would have been heartbroken. I say that as just a word of caution. If you don't want to take the gamble then I can highly recommend the Stronic Eins plus a clit vibe combo for some truly extraordinary sensations. However, if you hit the jackpot and the Bi Stronic Fusion works with your anatomy then I think you'll be thrilled with it.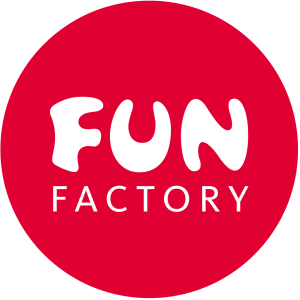 Fun Factory provided the Bi Stronic Fusion in exchange for an unbiased review.
Like this? Want more of it? Subscribe!
| | | |
| --- | --- | --- |
| Get new posts sent to your inbox! | | |
| Get my sporadic newsletter filled with exlclusive deals, the latest sales and secret bonus giveaway codes. | | |