Want to support my blog? Clear your cookies, click the banner and shop!

Don't miss these great sex toy sales.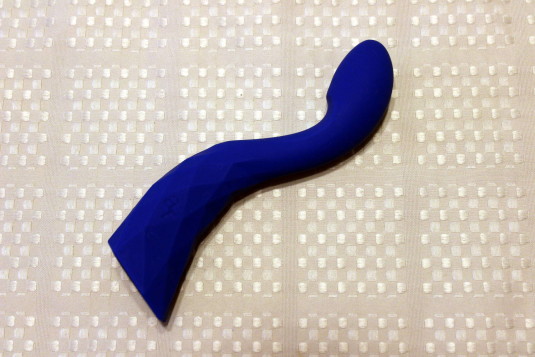 This! This is what I wanted them to make! It's as though I wished it into being. In fact, L'amourose told me that the feedback in my Rosa Rouge review helped to inspire the Prism V and VII. In that review I said that I loved the Rosa but would rather have it on a handle instead of that base. And that's exactly what they did! Did I really help design a vibrator1? If they kept everything else the same as the Rosa but gave it a handle, I was sure they'd knock it outta the park. So, did they meet my expectations and make my dreams come true?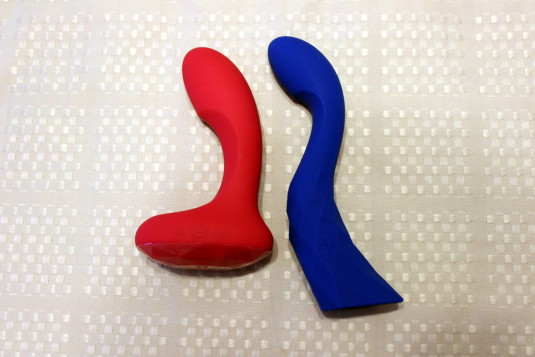 I requested the Prism V instead of the Prism VII because the VII is a dual stimulator and those can be very hit or miss as to whether or not they'll work for you. And just from the look of it, I'm pretty certain it wouldn't fit my vulva. I wanted to make sure I gave the vibe every chance to win my affection. So, I wasn't fooling around with a dual stimulator… I wanted the Prism V! Besides, I prefer using two separate vibes for dual stimulation anyway. That was one issue with the Rosa and its broad base. It made it a little difficult to fit a clit vibe in there, since the base didn't work as a clit stimulator for me like L'amourose intended. I wanted all the rumbly goodness and perfectly sculpted G-spotting head/shaft of the Rosa but with clear and open access to my clit. I also wanted a handle that would allow me to leverage more pressure against my G-spot. Did L'amourose give me everything I wanted?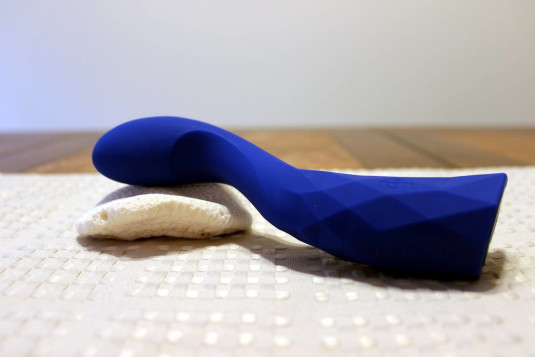 The answer is a resounding and motherfucking, yes! Everything, and I mean everything about the Prism V is perfect for me. The vibration strength is more than enough and it's very rumbly at the lower intensities, getting ever so slightly buzzy at the highest intensity but it's nothing to complain about. I think I like the Prism V as much on my clit as I do against my G-spot. It feels fantastic both ways. Not only is the vibration completely satisfying but the shape of the head/shaft pulls at my G-spot in the most perfect way possible.
Now here comes the question… is the Prism V as powerful as the Rosa? With only the shaft motor running on the Rosa, they feel very similar. But keep in mind that the Rosa has two motors and with them both running at the same time, the Rosa can generate more power than the Prism V. Still, I'd choose the Prism V over the Rosa any day just because the design works so much better for me.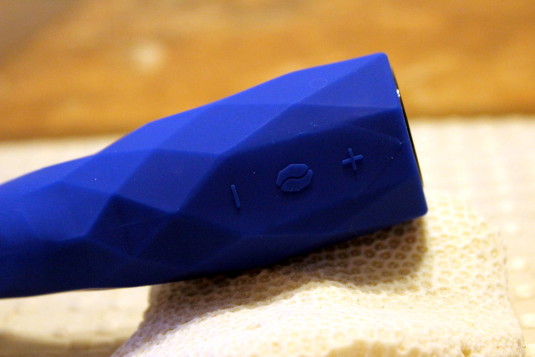 That handle is shaped exactly the way it needs to be. It's great for leveraging pressure against the G-spot. Best of all, it leaves my clit wide open with enough room to add another vibe. This gives me amazing dual stimulation like the Rosa never could.
I also have to comment on the silicone. It is simply luscious – so silky smooth and powdery soft with damn near zero drag. And that azure blue makes the Prism V one of the prettier vibes I own. Also, it doesn't come in pink or purple. How great is that?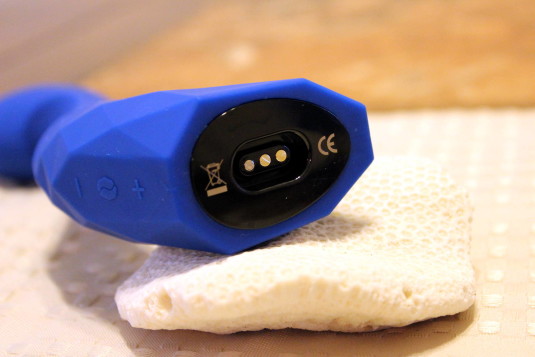 It's true, I'm smitten with the Prism V and struggle to find fault with it. I like it just the way it is but I do wonder how a girthier version of the same silhouette would feel. That's the only thing it really lacks. If you want a full feeling then the Prism V isn't going to give you that. And some folks have an easier time stimulating their G-spot with toys that have a larger head. But the Prism V is damn near exactly what I asked for – the Rosa with a handle2. And it turned out to be one hell of an awesome vibe.
On top of how perfect it is, the price isn't ridiculously high (Hello, LELO?). At just around $100, the Prism V is much less expensive than the Rosa and Rosa Rouge. Sure, we'd all like things to cost less but for an extraordinarily well designed luxury vibe, the price point ain't bad.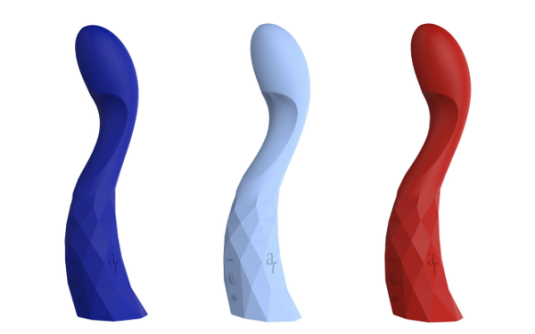 If I haven't made it perfectly clear, the L'amourose Prism V is like my own personal little orgasm machine and I love everything about it. Okay, maybe the buttons could be a little more prominent and the packaging isn't quite as nice as what you get with the Rosa but I'm nitpicking3. It truly is like the Prism V was made just for me and I owe L'amourose all the gratitude for creating it.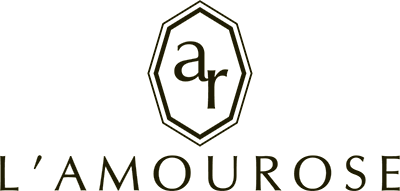 L'amourose provided the Prism V in exchange for an unbiased review.
No, I don't think I'm that important but it's fun to imagine that I am. They actually took the feedback of many reviewers and it seems we were all asking for a lot of the same things. So, the reviewers collectively helped to design this vibe. It's kind of great when a company listens to what their customers want. Companies, take note – instead of getting all pissy over negative feedback and constructive criticism, why not use it to make kick-ass toys? I mean, we do know what we like. Thanks L'amourose for listening. ↩
I know what you're thinking. It's not exactly like the Rosa on a stick but it's close enough to make my vagina happy. ↩
They also do this weird thing where the charging cord and end connector are two separate pieces (kind of like what We-Vibe does) and I could see that little piece being easy to misplace. Not really sure why they do it that way. ↩
Like this? Want more of it? Subscribe!
| | | |
| --- | --- | --- |
| Get new posts sent to your inbox! | | |
| Get my sporadic newsletter filled with exlclusive deals, the latest sales and secret bonus giveaway codes. | | |