Want to support my blog? Clear your cookies, click the banner and shop!

Don't miss these great sex toy sales.
Update: All winners have been drawn and emails have been sent. If you have not gotten an email from me then I'm sorry to say, you did not win but I appreciate everyone's participation.  You all really helped to make this giveaway special.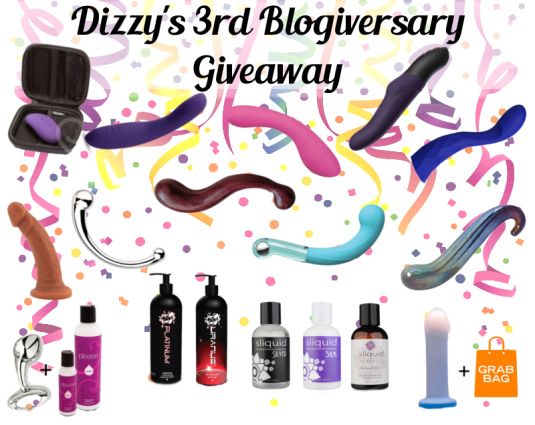 I've been doing this sex toy reviewing thing for 3 years this month.  Crazy right? When I started, I had no idea how far it would go or, if I'd lose interest and abandon it like I do so many other things.  But I'm still here, doing what I do.  And you're still reading, which quite honestly, is the most shocking part of it all.
I've made some great on-line friends and even met some folks in person at Woodhull last year.  I've also had the privilege of working with some really great companies. This blog would not exist if it weren't for you, the readers, and the generous companies that support it in so many ways.  So, to say thank you, I've put together this epic giveaway of toys I truly love – and trust me, these mega-giveaways aren't easy to accomplish.  Like I said, I have great companies working with me.
Each and every prize offered here is something that I think is top-notch and it makes me happy when I can give something I love to my readers.  And that's why I owe a huge debt of gratitude to all the companies that came together to help me celebrate my 3rd Blogiversary.
These companies support, not just me, but the sex toy reviewing community at large and our reviews help you to make more informed decisions on your purchases.  So, not only should we thank them for this amazing giveaway but we should also thank them with our business.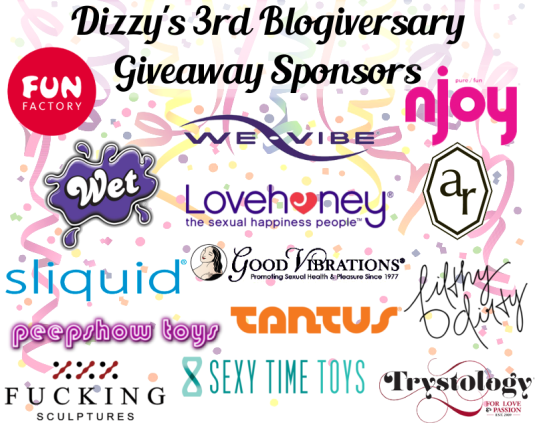 Terms:
All prizes are open to the US, UK, CA and AU.  Some companies will ship directly to the winner and others will be shipping to me and I will ship the prize to the winner. You must be 18 to enter for all of the prizes. You can enter as many as you want but you will win only one.  Winners are responsible for any customs fees, etc. that may occur. The winners will be drawn at random.  I will contact the winners by email and they will have 3 days to respond.  If not, new winners will be drawn. Giveaways end on 4/1.
All prize color options will be sponsors' choice.
Prize #1
Click here to enter to win the Tantus Duchess and choice of Grab Bag toy.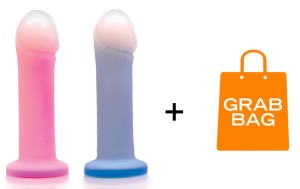 Tantus does so much for the blogging community.  They even helped me get to Woodhull's SFS last year.  They're an ethical company that really cares about their customers' experience with their products.
Anytime I've wanted to review something or asked for a giveaway prize, they've happily agreed. I don't take that for granted. I really appreciate everything they do for the bloggers.
The Duchess is one of Tantus' newer toys.  It's a vibrating dual density dildo.  It's an exquisite hunk of squishy girthy goodness.  If that weren't enough of a prize, you'll also get your choice of a Grab Bag toy that will come in a surprise color or, maybe even colors.  You never know what you'll get with a Grab Bag!
Prize #2
Click here to enter to win the njoy Pure Plug (choice of size) and Please Cream lube.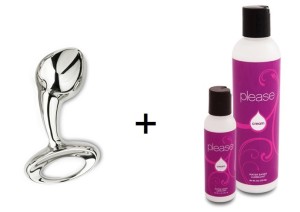 Good Vibes has been around the block a time or three.  They're probably one of the most active proponents of sex-positivity that I work with. They've always been there for me as a blogger (helping me get to Woodhull last year) and when I asked them if they'd sponsor my favorite butt plug as a prize, they were like: no problem!  They're even being flexible about the size.
The njoy Pure Plug comes in three sizes and the winner can choose which one they want.  To help that plug go in smoothly, they're also throwing in a bottle of Please Cream lube – which  I LOVE!
Prize #3
Click here to enter to win the Lovehoney Desire Clit Vibe.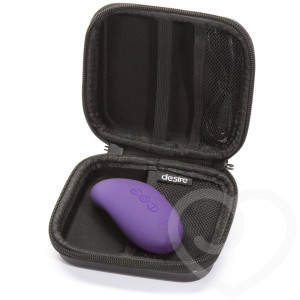 Lovehoney is huge.  Seriously, they're global – with operations in the US, UK and AU. They have one of the most unbelievable return policies.  The only one like it in the industry.
I had the chance to review the Desire Clit Vibe, in their new luxury line of toys, and I really liked it.  I like the vibration tone and intensity, the silky silicone, the fact that it's rechargeable and waterproof. Plus the case that comes with it is what you'd expect from something labeled "luxury".
Prize #4
Click here to enter to win the We-Vibe Rave.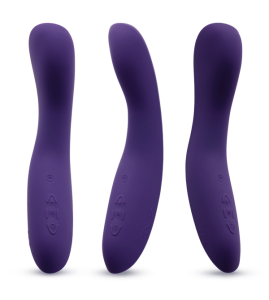 We-Vibe makes two of my favorite clit vibes, the Touch and Tango – and now with the Rave, one of my favorite G-spotting vibes too.  The Rave is a totally unique design in vibrators.  It's asymmetrically shaped, which is hard to show in pictures, and what that does is create different sensations against the G-spot when you twist the handle side to side.  I fell in love with the Rave from the fist time I used it.
Prize #5
Click here to enter to win the set of 3 Sliquid lubes.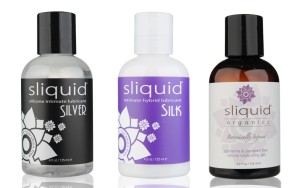 There is nothing that I don't like about Sliquid and their lubes… nothing.  I've learned some things about lube over the three years I've been blogging and they are not all created equal.  Nor are they all compatible with the vagina.  But Sliquid does not put the nasty chemicals that so many other companies use, in any of their lubes.
I wanted to give you a sampling of what I think is the best of what they make: Silver, which is silicone-based, Silk, a hybird and Organics Natural Gel, which has become one of my favorite water-based lubes.
Prize #6
Click here to enter to win the BMS Swan Wand.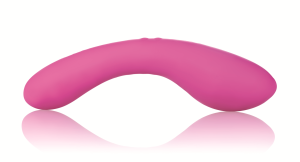 The BMS Swan Wand is a mighty beast with a motor in each end. It was kind of sleeper because I totally didn't expect the power this thing delivers. It's a favorite among power and size queens – as the large end is very large.  I can't insert the large end but the smaller end gives me outstanding G-spot stimulation.  I think I said it was like an earthquake in my vagina.  If I didn't say that in my review, I should have.
Sexy Time Toys is one of the newest retailers that I've started working with and I can't thank them enough for donating the Swan Wand to this giveaway.  They may not have been around as long as some other companies but they've already proven to be supportive of the sex-positive blogging community and they are exactly the kind of shop that I like to cooperate with.
It's owned and operated by a woman who got frustrated trying to find a discreet retailer she could trust so, she took matters into her own hands and… voilà, Sexy Time Toys was born.  Their selection of sex toys has been carefully chosen for quality and safety.  They only sell body-safe, nonporous, phthalate free toys.
Prize #7
Click here to enter to win the Wet Platinum and Uranus lubes.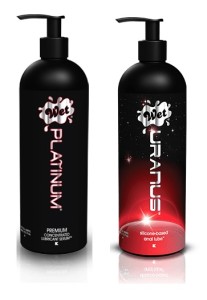 Dizzyguy and I have been loyal to Wet Platinum silicone-based lube for longer than I can remember. Before that we used KY… eeewww. He heard a porn star on the Howard Stern Show say that Platinum was the best lube so, we bought some and never looked back.
Recently, I requested some of their aptly named, Uranus silicone-based lube.  It's a thicker formulation than Platinum and that makes it better for anal play.  But that doesn't mean you can't use it vaginally also.  That's how we tried it and it gets a 5 star rating from us.
Prize #8
Click here to enter to win the Fun Factory Stronic Eins.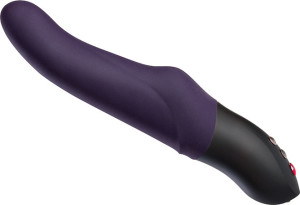 The Fun Factory Stronic Eins is a sex toy like no other.  I'm thrilled that I get to give one away.  It's true innovation in sex toy technology.  It doesn't vibrate, it pulsates.  It actually produces a thrusting motion, often compared to a shake weight.  I likened it to a carnival ride for my vag in my review. That pulsating motion rhythmically bumps into my G-spot in the best way possible.  Whoever wins this is lucky indeed.
Prize #9
Click here to enter to win the Fucking Sculptures G-Spoon.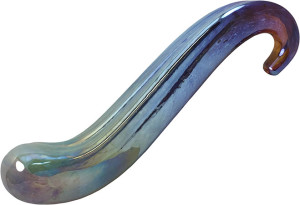 I stay so busy with sponsored sex toy reviews that I rarely buy them for myself these days but I had heard so much praise for the Fucking Sculptures G-spoon that I couldn't resist getting one.  Not only is it gorgeous, as are all Fucking Sculptures dildos, but it gives me two types of stimulation depending on how I use it.  When I go deep, I get AFE Zone (often called A-spot) stim and when I go shallow, I get G-spot stim.
This is one of my favorite dildos and I was so happy when Fucking Sculptures agreed to donate one for my giveaway.  Since these are handmade, they are all a bit different.  The color and size that you receive may be different from that pictured.
Prize #10
Click here to enter to win the Jopen Key Comet Wand.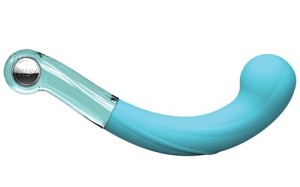 Two of what I believe to be the holy grails of G-spotting dildos are in this giveaway. Seriously, THE top two!  The Jopen Key Comet Wand is one of them.  It's actually been discontinued, which is a travesty.  Instead, they're now making a vibrating version that is made of plastic and silicone and I like it but I think the original is better. No, it doesn't vibrate but it's made of weighty solid glass and silicone.  It's a G-spot heat seeking missile.
I'm so glad that Filthy Dirty still has them available and that they agreed to donate one as a prize.  Filthy Dirty is a great little on-line shop that offers a thoughtfully curated selection of body-safe toys.  They were one of my sponsors for Woodhull last year and I'm truly grateful.  You should definitely check them out.  I can also get you a 15% discount with code: TMG15
Prize #11
Click here to enter to win the njoy Pure Wand.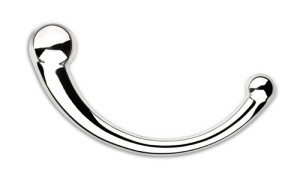 I said there were two holy grail G-spotter dildos in this giveaway and this is the other one.  Reviewers far and wide name the njoy Pure Wand as the best G-spot dildo that money can buy and… I have to agree.  It is perfection.  It's solid stainless steel in a shape that your G-spot cannot escape from.  The Pure Wand helped me discover my G-spot and how to stimulate it so that now, I can find it with other toys too.  It's magical like that.
I met the folks from njoy at Woodhull last year and gave them my card… which had a picture of the Pure Plug on it.  I really wanted a Pure Wand for this giveaway but was having a trouble procuring one.  I took a chance and reached out to them and to my total surprise, they remembered me and still had my card!  Stuff like that means so much to me.  I am grateful that they agreed to donate one of their exceptional products to my giveaway.
Prize #12
Click here to enter to win the VixSkin Mustang.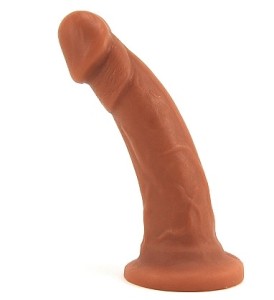 There are dual density dildos and then… there is VixSkin.  No other company has come close to the feel of Vixen's VixSkin silicone.  They have to be the most realistic feeling dildos available.  Supple squishy silicone on the outside and a firm backbone on the inside.  VixSkin dildos are truly luscious. I think the VixSkin Mustang is the most beloved of them all.  I have the Buck too and love it as well but the Mustang is a more manageable size for most people. Everyone who tries the Mustang loves it.
Trystology is one of the newer supporters of my blog and so far, they've been fabulous.  I've done a couple of reviews for them – trying to find lower cost sex toys that don't suck.  One did and one didn't.  When I asked if they'd like to donate a VixSkin Mustang, they didn't hesitate to say, yes.
Prize #13
Click here to enter to win the NobEssence Seduction.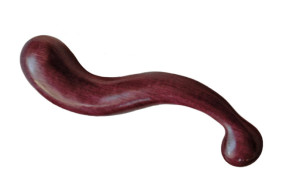 First, I want to talk about PeepShow Toys.  They've been a huge supporter of this blog and even helped me get to Woodhull last year.  I really want more people to know about them because they're a great retailer.  Why great?  Because they don't want to sell you toxic, porous jelly crap.
Their mission from the beginning was to only sell body-safe, nonporous, phthalate-free sex toys and they've stood by this for over two years.  For this, I feel like they deserve our business because while there might be bigger, more popular retailers, they don't seem to mind selling sex toys made of questionable materials.  PeepShow Toys won't do that.  They even gave me a 10% discount code to offer you (DIZZY) and my own page with my top picks.
I wanted to offer a unique prize.  Something unlike anything most folks were likely to have… a wooden dildo.  Just so happens, I adore the NobEssence Seduction.  It's beautifully handmade and hits my G-spot like a champ.  Seriously, you just have to try a wooden sex toy – but not just any wooden sex toy.  NobEssence truly is the best.
Proving once again that I could count on them, when I asked PeepShow Toys if they'd like to donate a Seduction, they were more than happy to help me out.  I hope that whoever wins this wonderful dildo, loves it as much as I do.
Prize #14
Click here to enter to win the L'amourose Prism V.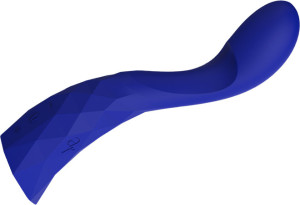 First there was the L'amourose Rosa Rouge and I thought it was an awesome vibe. But in my review I said that I wished L'amourose would make a vibe that was just like the Rosa, except with a handle instead of the base that the Rosa has.
I was absolutely thrilled when they released the Prism V. It looked exactly like the vibe I'd hoped for.  Luckily, I had the chance to review one and I was not disappointed. Blown away, is more like it.  The Prism V is a powerful vibe and the sculpted shape of that head pulls at my G-spot perfectly.  This is a luxury vibe in every sense of the word.  I have nothing but praise for L'amourose and their products.
---
And that's it folks, my way of saying thank you for following me and reading my reviews. I also wanted to throw this in since it finally happened last month.  I worked so hard to get here.  It might not seem like something important but it's a milestone for a blogger.  And I'm happy to be where I am.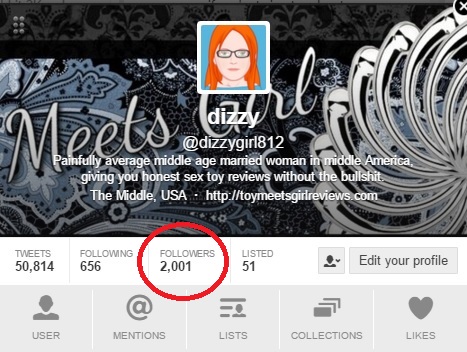 Like this? Want more of it? Subscribe!
| | | |
| --- | --- | --- |
| Get new posts sent to your inbox! | | |
| Get my sporadic newsletter filled with exlclusive deals, the latest sales and secret bonus giveaway codes. | | |