Want to support my blog? Clear your cookies, click the banner and shop!

Don't miss these great sex toy sales.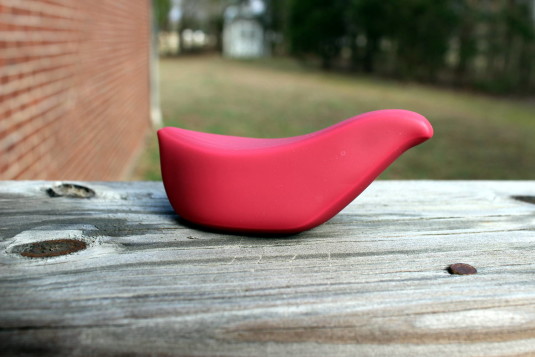 It took me a little while to warm up to the Iroha Midori but it eventually grew on me and I thought it was a pretty nice vibe. But this vibe? I loved it from the very first time I used it. This vibe and my clit are like soul mates. The Iroha+ Tori is just perfect for me in every way possible. When Tenga gave me my choice of their new Iroha+ vibes to review, I was instantly drawn to the Tori. That pointy tip looked exactly like the kind of thing my clit would adore and I was not disappointed. Can I also just say that I love the styling of this vibe. It's cute but yet, in an elegant way – not in that cutesy-cute, "look my vibe is a dolphin" way.
The Tori abstractly reminds me of a small bird. And if I said the Midori was like a little pet then the Tori is even more so. I can't stop myself from picking it up and squishing it. The Iroha and Iroha+ vibes are very unique in the way they feel. They have a squish like no other vibrator I've felt and a silicone surface that is powdery soft. It feels just amazing against your most delicate areas.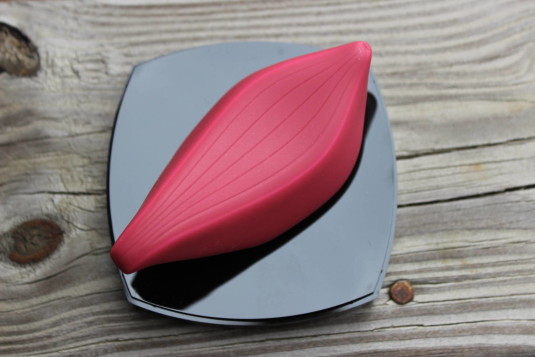 The Tori's vibration is concentrated quite well into that pointy tip that I lust after so much. My clit really wants and needs more focused, pin-point stimulation. I don't respond as well to broad vibes, like wand massagers. That exquisite little tip nestles down on the right side of my clit (mine's a righty) and it gives it the exact kind of stimulation it needs. The tip has a lot of squish but it's firm underneath. So if you want to apply some pressure it feels wonderful and doesn't dampen the vibration.
The Japanese just do things in such completely different ways – from the shapes of these vibes to the colors, to the delightful signature squish and their little charging display cases. Apparently, they can even perform miracles… they've somehow created silicone that actually seems to repel lint. Other companies just don't make vibes like this. When you get one in your hand you understand that you have something that's not at all like the same ol' thing.
The vibration isn't the rumbliest I've ever felt but it's not so buzzy that my clit wants to run away screaming. The tone and intensity of the vibration work for me. It's got some good power behind it for its size. I'm not sure it would satisfy a power queen but it's by no means a wimpy vibe. Like, if you need the Hitachi Magic Wand to get off, this probably isn't gonna be your thing. But that's like comparing apples and oranges anyway.
The Tori fits in my hand in a way that feels logical. You can operate the two buttons with your thumb. There are 5 levels of steady vibration and 2 patterns (that I will never use). To my complete shock and awe, I reached orgasm twice, on level 2, the first time I used it. I think it's all about that pointy, focused stimulation that my clit can't get enough of.
This vibe is waterproof, which makes for easy cleaning with soap and water. I would probably only use water-based lube with this vibe, just to be safe.
The Iroha+ website says that the Tori's tip is great for "insertable pleasure". Yeah uhm… no. That would do absolutely nothing for me and would penetrate me less than an inch. I don't know, maybe something got lost in translation.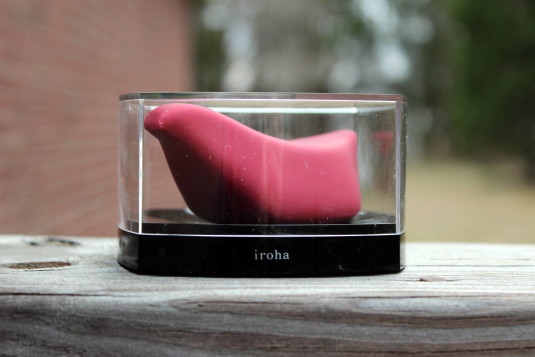 I'm not sure what more I can say about the Iroha+ Tori other than… I love it! For me, it is perfect. It gives me the exact kind of stimulation I need to have orgasms with relative ease. I've amassed a pretty sizable collection of vibrators at this point and very few of them are ones that I want to keep going back to time and again. The We-Vibe Touch has always been one of my go-to vibes and I feel like I could rely on the Iroha+ Tori in the same way.
You can get the Iroha+ Tori at SheVibe and get free shipping on orders $75+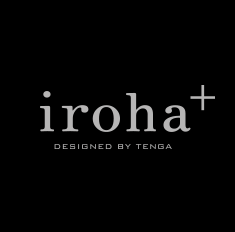 The Iroha+ Tori was provided by Tenga in exchange for an unbiased review.
Like this? Want more of it? Subscribe!
| | | |
| --- | --- | --- |
| Get new posts sent to your inbox! | | |
| Get my sporadic newsletter filled with exlclusive deals, the latest sales and secret bonus giveaway codes. | | |