Want to support my blog? Clear your cookies, click the banner and shop!

Don't miss these great sex toy sales.
Today we have a first on Toy Meets Girl. It's dizzyguy's first guest review. He expressed some interest in writing reviews for penis and prostate toys so, when Hot Octopuss offered the Pulse II Duo for review, I thought it was the perfect opportunity for him to make his blogging/reviewing debut. So, without further ado… here's what dizzyguy thought about the Pulse II Duo.
***
So here it goes, my first review so be kind I'm very sensitive. Not really so positive feedback is appreciated.
Start from the beginning. Packaging is pretty cool. Some drawings, designs, and enough eye catching material to make you read all sides. Instructions with pics make this super easy to use although it wouldn't be hard to figure out minus a manual.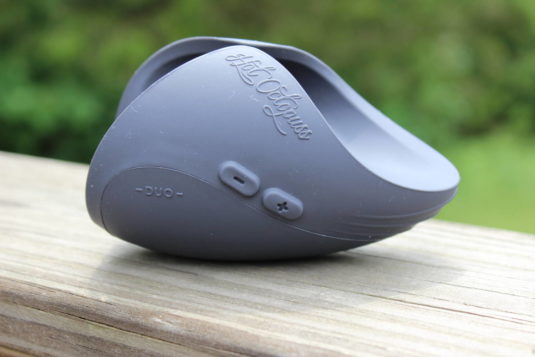 At first sight and feel, the Pulse II Duo isn't your average stroker. It's egg shaped with wings and ridges and not soft spongy material. It's silicone and waterproof which makes the material safe and easy to clean. Definitely not crappy porous materials which is why the cost is a bit more than other sex toys. It is charged through a USB cable and seems to hold a charge for a long time. Haven't ran it completely down but have gotten 3 sessions in before putting it back on the charger. Didn't want to risk running dead during usage.
Since the material is silicone, you will want to use water-based lube. Going at it dry is rough and uncomfortable. The control buttons are on the sides – power on/off, vibration intensity and vibration pattern settings. With lube applied, navigating the different settings is a bit rough. My fingers would slip before being able to get the buttons to react. I'm not shy about using lube so this may have been just an issue for me.
The first time I used the Pulse II Duo I was very disappointed. Was excited to experience a no hands orgasm. I used the different settings and after a good ten minutes my dick was numb from excessive vibration. My first thought was, this isn't worth the clean-up. Although clean-up was a breeze with some antibacterial soap.
I figured it wasn't fair to base this off of one use and started to think about how my next try could be different. Started doing some research on how others used this product and how I could make the most of it. So, I decided that this would be the perfect toy to use with my Aneros Helix prostate massager. For the record, I was never able to achieve a no hands orgasm with that either.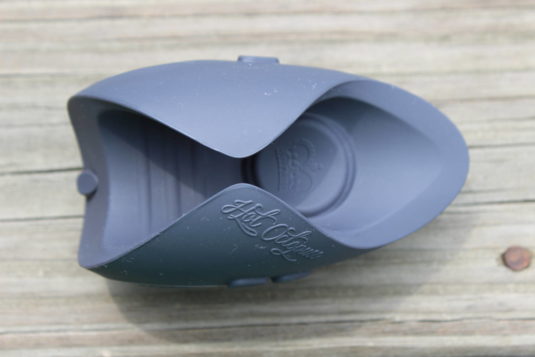 After wearing the njoy Pfun Plug on and off for several weeks to get used to working the sphincter muscles I felt it was time for another try. Put in the Helix and kicked on some porn. Thirty minutes later and plenty of Helix squeezing I was ready for round two. I was plenty hard so the fit was a little snug but not uncomfortable. The wings held me in tight and the ridges and the vibrating circle hit in just the right places. I worked through the different patterns and vibration strengths to arrive on the steady high mode. I have to say it was a very intense orgasm that left the knees a little weak. Finally, a hands free orgasm that I've heard a lot about. That session had me feeling pretty relaxed and fatigued. After all, it was about 45 minutes.
I've used the Pulse II Duo with the Aneros Helix and by itself probably 10 times now and I'm sold. If you're looking for a quick jerk-off session, this isn't for you. This will take your masturbation sessions to a new level if you're willing to take the time and enjoy.
I highly recommend this product. To get the full experience might take you a few sessions but well worth the time. Clean-up is a breeze, charging is simple. On the negative side, the vibration is LOUD. If you have thin walls beware. The button selection can be a little difficult if the lube is flowing. The Pulse II Duo is a product that I will continue to use on a regular basis!
***
There is a Pulse II Solo and Pulse II Duo. The Duo has a remote control but honestly, neither I nor dizzyguy were interested in using it that way. So, if you don't think you'll use the remote you can save a few bucks and get the Solo.
***
Dizzyguy thought it was important to show how a penis fits into the Pulse II Duo. I could have demonstrated using a dildo but he insisted that it must be realistic and modeled it himself. Honestly, I think he just likes the idea of strangers looking at his penis. So obviously this pic is NSFW but if you're at work, you probably shouldn't be on my blog anyway. But for those who would rather not see a graphic picture of that nature, I decided to link to it. So, don't click on this link if you don't want to see a dick pic.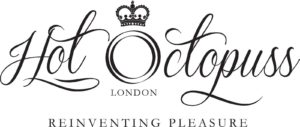 Hot Octopuss provided the Pulse II Duo in exchange for an unbiased review.
Like this? Want more of it? Subscribe!
| | | |
| --- | --- | --- |
| Get new posts sent to your inbox! | | |
| Get my sporadic newsletter filled with exlclusive deals, the latest sales and secret bonus giveaway codes. | | |