Want to support my blog? Clear your cookies, click the banner and shop!

Don't miss these great sex toy sales.
Since my libido hit the wall and went missing in action (and still hasn't returned) around the middle of the year, I didn't review as much as I have in years past. But there were still enough reviews to put together this list of best and worst.
As luck would have it, with my ability to review compromised, dizzyguy decided he would like to start reviewing penis and prostate toys. It's great because it keeps the blog from going stale and it can help those people who I never could because well… I'm just not equipped to do so.
First, The Biggest Disappointments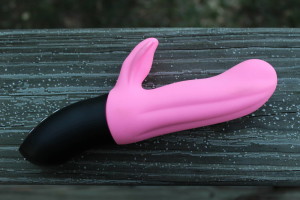 The Fun Factory BiStronic Fusion had a lot of potential. I was really psyched about trying it since one of my fave sex toys ever is the Stronic Eins. I was also a little leery, simply because dual stimulators can be so hit or miss due to variations in distance between the vagina and clitoris. But I still had high hopes for the BiStronic Fusion – that were quickly dashed right from the beginning. I mean, it has all of the quality you'd expect from Fun Factory but it just didn't work for me. It didn't fit me right. I don't doubt that some folks would be happy with the BiStronic Fusion but given the price, I think it's a pretty big gamble. Read the review.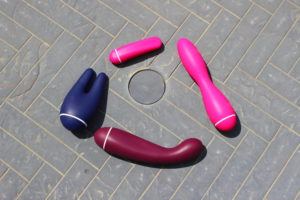 The biggest "wtf – do not buy" products I tried this year were the Jimmyjane Intro Vibes. Can we say… underwhelming? I get it, they're supposed to be more affordable, battery operated "luxury" toys. But lets just be honest here – they suck – every single one of them. They're all weak and buzzy and the small clit vibe uses watch batteries. Fucking WATCH BATTERIES. I love the far more expensive Form 4 and hated the Form 6. But since Jimmyjane has been purchased by the same company that owns Pipedream, I can only expect their quality to decline.
Read the review.
Most Unique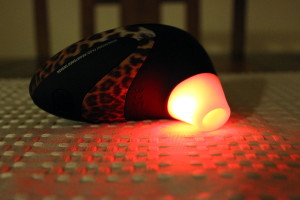 It has a much detested name but one of kind stimulation. In fact, it's kind of difficult to describe exactly what it is that the Womanizer Pro W500 is doing to my clit. It's sort of like puffs of air. It's strange but I like it. It's also gaudy as all hell and ain't exactly cheap. Read the review.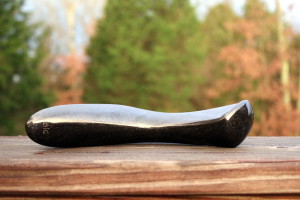 The Laid D.2 is a gorgeous dildo made of Absolute Black Granite and has an asymmetrical shape that can produce some pretty unique sensations on the G-spot. Its unique shape caught the attention of We-Vibe, which bought the Laid company, and they made a vibe based on the asymmetrical shape. And that vibe ended up in my "Loved" list. Go figure. Read the review.
Loved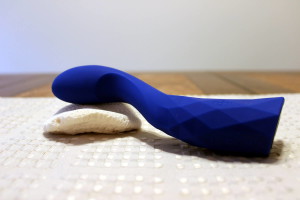 L'amourose Prism V –  Simply perfection. This is exactly the vibe that I'd hoped L'amourose would make since I did like the Rosa Rouge despite its stubby base. Well, they got everything right with this vibe. It's definitely one of my faves. Read the review.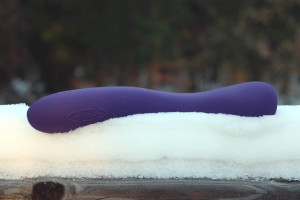 We-Vibe Rave – This is the vibe with the asymmetrical shape similar to the Laid D.2 dildo. You get a peculiar (in a good way) sensation when you twist the handle side to side. Read the review.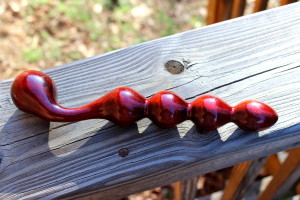 NobEssence Allure – What's not to love about this wooden dildo? I said it was sort of like a shoe horn for my G-spot because it hooks in and tugs at it with each pull. It's handcrafted to perfection, as are all NobEssence dildos. Read the review.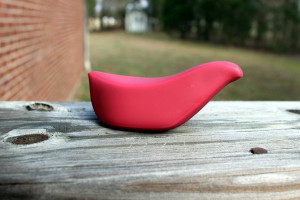 Iroha+ Tori – I love, love, love (Can you tell I love it?) this little squishy bird shaped looking thing of a clit vibe. It has that same squish factor that the Midori does – maybe even a bit squishier. The pointy tip is what really gets me. My clit loves pin-point vibes and this vibe delivers. Read the review.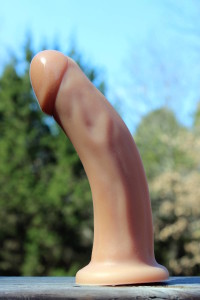 Tantus Adam O2 – This dildo is a bit of a sleeper. I say that because at first glance, it doesn't look like it would rock my world but it did. It's made of Tantus' dual density silicone which provides a more realistic feel. I was surprised by the amount of G-spot stimulation I got from it and it has this magical ability to feel larger than it is. Read the review.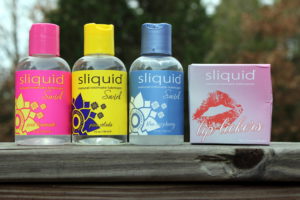 Sliquid Swirl lubes – There aren't many lubes that I'll put in my mouth… or, in my vagina for that matter. Sliquid Swirl is probably the only flavored lube I'll use and recommend. Just like vaginas can be naturally very wet or dry, so can mouths. My mouth is like the fucking Sahara (which I blame on meds) so, I can't give a good sloppy, juicy blowjob. That's where the Sliquid Swirl comes in. I first purchased the Blue Raspberry and love the taste and smell of it. It takes my blowjobs to the next level and not being a huge fan of the taste of semen, the flavor makes it more palatable. I'll be trying all the flavors in a future review.
Dizzyguy Liked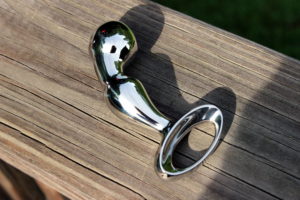 Njoy Pfun
"The Pfun produces a very deep feeling that resonates all the way through my abs. When the orgasm did happen, it was very intense and continued longer than normal."
Read the review.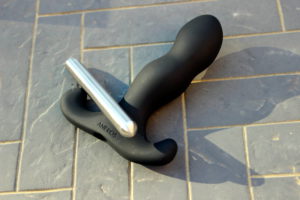 Aneros Vice
"When I do have an orgasm, the length and volume far exceed regular masturbation. My ass is usually buzzing and very sensitive."
Read the review.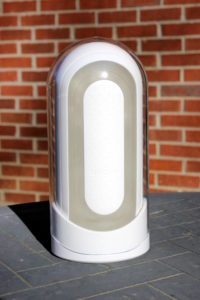 Tenga Flip 0
"The sensations are really intense as you slide in and out, which made me want to take it nice and slow for maximum enjoyment. Tenga was not kidding around with the vacuum effect."
Read the review.
Best Shops/Companies
PeepShow Toys – their support of the sex blogging/reviewing community is impressive. They've been huge supporters of my blog. But even more importantly than what they do for bloggers, is their commitment to selling only body-safe, nonporous sex toys. They won't even sell porous strokers, which is something I've even recently made an exception for. They're a small business and definitely deserve your support. They  even gave me my own picks page and a 10% discount code for my readers: DIZZY

Tantus – Always one of my favorite companies. They're one of the pioneers of creating body-safe nonporous silicone sex toys. They support the sex blogging community as well as important organizations like Woodhull. In other words, they're a company that puts its money where its mouth is. The quality of their products is top-notch. And while not everything I've tried has worked for me, I've never been disappointed by the quality of the product.

Sliquid – Hands down, some of the best lube you can put in your holes. All of their lube formulas are vagina friendly and as you read above, I feel safe putting their flavored lubes in my mouth. They don't compromise on quality and their mission is to make sex better with premium lubes. Because lube makes everything better! Plus when you buy directly from them, you can save 10% with code: DIZZY

Vibrant – They're sort of newcomers to the sex blogging scene and while I'm not working with them yet, I'm planning to. Why do I think they belong on this list? Because they're a sex positive shop that shares proceeds from every purchase to Planned Parenthood of the Rocky Mountains. They're committed to selling only body-safe, nonporous sex toys so, you know I love that. A comment from Vibrant that pretty much sums up their mission:
Vibrant is dedicated to providing a space without stigma for all people to take control of their sex life with fun body-safe and quality products.

And there it is, another year of sex toy reviews gone by. I hope you all have enjoyed reading my blog through the year and I'd really love it if you stuck around for next year too. Hopefully, I can get to a place where I can start reviewing toys again. Until then, we can rely on dizzyguy to provide the entertainment. I hope each and every one of you has a wonderful New Year and please know, I appreciate you all.
Don't forget, if you're buying from PeepShow Toys, you can save 10% with code DIZZY.
Also save 10% at Sliquid with code DIZZY.
Like this? Want more of it? Subscribe!
| | | |
| --- | --- | --- |
| Get new posts sent to your inbox! | | |
| Get my sporadic newsletter filled with exlclusive deals, the latest sales and secret bonus giveaway codes. | | |