Want to support my blog? Clear your cookies, click the banner and shop!

Don't miss these great sex toy sales.
I previously reviewed the Womanizer Pro W500 and despite the awful name and gaudy looks, I did enjoy it. But after a short while, it just sat in a drawer collecting dust. I have many other toys that I prefer to play with. I saw some #TeamAmazeballs folks talking on Twitter and someone mentioned the Womanizer. @AfterrDarkk chimed in that she'd really love to try it but someone had already claimed it.
I thought, well shit… I have one I don't use and maybe it could really help this gal. See, she has hypertonic Pelvic Floor Dysfunction (which she talks about on my other blog) and it makes all manner of sexual endeavors a challenge for her but she thought that the Womanizer might allow her to have orgasms without the pain. So I said, "what the hell" and sent mine to her. The idea of  having her review it on my blog as part of #TeamAmazeballs was really an afterthought, but I'm glad that she agreed to do it. I think it's interesting and important to get different perspectives.
***
12 Rounds With A Womanizer
Soft, sleek and quiet, the Womanizer Pro W500 has been on my wish list since it first came to my attention. It's advertised as a toy that "makes it possible to stimulate the clitoris without direct contact, thus avoiding over stimulation and hypersensitivity." My pelvic floor is already overstimulated. It's hypertonic, meaning there is no voluntary muscle relaxation. Orgasms are a thing of the past for me. It was my belief the Womanizer would be gentle enough, with its mild vibration and pulsating air, to bring me to orgasm. Keep reading to see the score card.
For starters, I have a tiny clitoris. Getting the silicone head to seat properly so the clitoris is inside the head is a challenge because there's not a whole lot of peeking out going on. I had my hood pierced in 1998 to assist in orgasm. It helped me immeasurably.
It was a battle of epic proportions. The Womanizer was designed to give me an orgasm. I was hoping for plural events. My body is designed to orgasm. I have enjoyed many orgasms in my life. It's something I really miss. My expectations were high. I trained for masturbation by going through a series of different preparations before use.
How do you prepare to masturbate? Don't you just do it? Most people do. They feel like masturbating, go have a little fun, get off and clean up. I can't approach this event with such a whimsical attitude. I really wish I could. I have to relax the pelvic floor beforehand. On a side note the best exercise for the pelvic floor is orgasm. That was my goal. Masturbation is an exercise? Count me in! Preparation can include a multitude of choices or a combination of many. A hot bath, a TENS unit, muscle relaxer, lidocaine gel inserted deep into my vagina near the cervix, or even a Valium glycerin suppository.
Round 1:  First Time Use
What I was expecting and what I received in return was rather odd. I started out on the lowest setting. The noise level is so soft I wasn't sure it was even powered up. There was a very slight tingly sensation that was enjoyable. When I increased the speed to level 2, I started feeling extremely aroused. I stopped and started several times through this process. Arousal relaxes the pelvic floor as well.  I finally set the level on the third setting. I had an orgasm without a spasm, but I did ejaculate a small amount of fluid. This was a good start.
Round 2: Sudden Urge to Masturbate
I tried this thing called edging. Started at the lowest setting for 4 minutes and worked my way up to the third setting resting in between settings for 2 minutes. I even set a timer. On the third setting I had the same result, as the first go round; a small amount of ejaculate with no spasm. So I amped it up to the 4th setting and had a mini orgasm. A slight and very small twitch. I wasn't over the top YES! I DID IT! It was more like an orgasm I wasn't able to ride to the finish. Again there was some ejaculate. However, within 30 minutes I had to use my TENS unit to relax my pelvic floor because my ass hurt.
Round 3, 4 and 5:  Make It Happen
Because of my previous experiences with the fluid leakage, I used a catheter to make sure my bladder was empty. I wasn't 100% confident it wasn't urine. I can officially say it wasn't. I felt the inability to follow through with the orgasm might be due to my fear of wetting myself during masturbation. I also have bladder issues. Additionally, I placed a large folded towel underneath my bottom to absorb any fluid. I was determined it was going to happen. I went three rounds in one session covering about 30 minutes.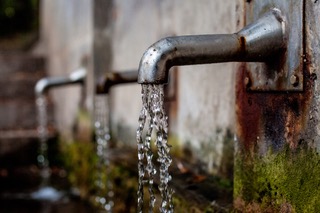 Something happened. I went through all setting levels during this session. I leaked and rested. I squirted and rested. Then I gushed. There's no other explanation for it. And Omigerd! I didn't know that much fluid was even possible to release. Much to my disappointment, there was no spasm or twitch. I was going for a full-bodied orgasm where you can feel your pulse inside your vagina throbbing afterward. I didn't make it this session, but I didn't have any pain following this stellar experience.
Round 6, 7 and 8:  It Happens
I will admit to being somewhat fearful of going the forced orgasm route simply because of the resulting pain that can follow. But I was willing to take the chance. Going almost 100 days between orgasms is a bitch. Sexual frustration is part of my life. My body is still aroused. I still get wet. I still want to have wild monkey sex. I started out masturbating with the intention of increasing blood flow directly to my clitoris.
I went for broke this time. I took no resting breaks in between sessions. I didn't relocate the Womanizer. I skipped starting out slow and went straight to the highest setting. Within 10 seconds, I gushed and rode it out. And gushed again. Then I had an epic orgasm. Full bodied in less than 5 minutes.  Tingles and throbs and twitching everywhere. The kind where my eyes rolled back in my head, my body perspired, my respiration and pulse increased. I was too physically drained to shout out my success but it left me with a smile on my face and no pain in my ass.
Round 9, 10 and 11:  Oops I did it again.
I repeated the exact same process to see if I could recreate the same results. I wanted another orgasm but without the gushing. Don't get me wrong, it feels fantastic but that's not a normal biological response for my body. I can count on one hand the times it has happened to me in my entire sexually active life. I received the same results. Gushing. Orgasm. Smile. No pain. Goal achieved.
Twelfth and Final Round
I tried several different positions during use as recommended on their website. I cannot use this thing without gushing. It's not possible. However, the orgasm that follows is next world. There is the occasional pain in the ass that follows, but that's my fault. During the last round I gave myself 3 orgasms. After the first orgasm, there was no more gushing. The Womanizer knocked me out with a combination of pulsating air and light vibration.
I can't gush enough about the Womanizer Pro W500.
About The Author
Blog
Twitter
I'm a Midwestern farm wife and country redneck; a costume wearing goddess in charge of my domain. I'm outspoken, stubborn and opinionated with a cat that hates me and a husband who spoils me rotten. Without chanted spells, incantations and the wave of a special stardust shooting wand, organization lives in Wonderland. Dancing naked in the rain and singing in the shower is something everyone should try at least once. I settle for tact because I'm not smart enough to do snarky, sarcastic, pithy and witty on my own. I can pull a rabbit out of a hat or other nether regions. It's a very special rabbit though. I'm prepared for the Zombie Apocalypse. My comfortable recliner sticks to my ass more often than not.  Don't let the S on my cape fool you. It doesn't stand for super. It stands for Supercalifragilisticexpialidocious
***
I sincerely appreciate @AfterrDarkk reviewing the Womanizer Pro W500 for my blog. And I am so happy that it works for her. Even though it could give me orgasms, it brings me more pleasure to know that it does so for someone who struggles to have them.
You can buy your own Womanizer Pro W500 at PeepShow Toys, SheVibe, Lovehoney and GoodVibes.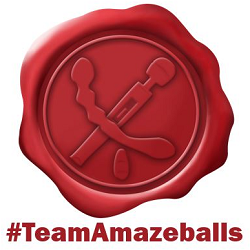 Like this? Want more of it? Subscribe!
| | | |
| --- | --- | --- |
| Get new posts sent to your inbox! | | |
| Get my sporadic newsletter filled with exlclusive deals, the latest sales and secret bonus giveaway codes. | | |