Want to support my blog? Clear your cookies, click the banner and shop!

Don't miss these great sex toy sales.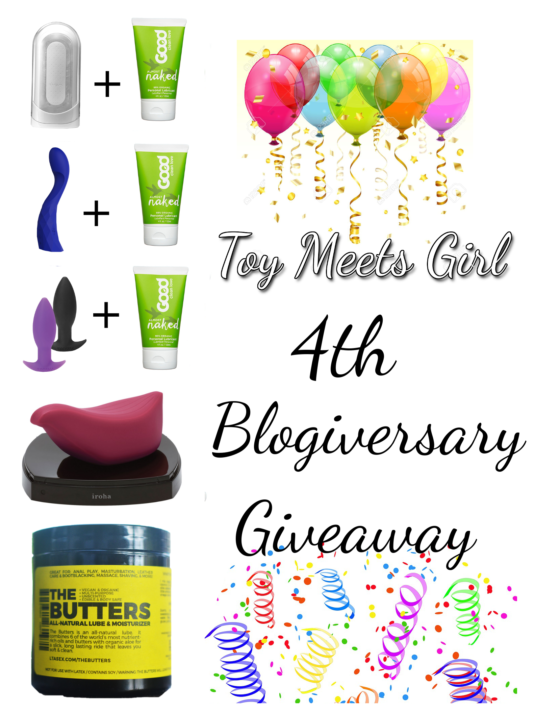 Has this blog really been around for four years? Shockingly, yes. And it's all thanks to the support I get from you, the readers, and the wonderful companies that I've had the pleasure of working with.
To celebrate, I've put together this here little giveaway. Smaller than giveaways past yet, unique because it's the first time I've had a penis toy for a prize.
That's pretty cool and it's because dizzyguy started reviewing penis and prostate toys this last year. He had a lot of good things to say about the Tenga Flip 0 so, I decided that it must be one of the prizes. Shout out to Tenga for making this prize possible
Actually, I've tried to cover all the bases in this giveaway – a vagina toy, a clit toy, a penis toy and a butt toy. Along with some of the best lube you can put on and in your bits (huge thanks to Good Clean Love).
How would you like a FREE sample of Good Clean Love lube? All you have to do is subscribe to Peepshow Toys' newsletter! While supplies last. Click here!
The L'amourose Prism V is just one hell of an awesome vibe and I can't thank them enough for pitching in for this giveaway. I really can't say much more about the Prism V except, it'll rock your world and whoever wins it, is lucky indeed. And here's a little secret, while it's the vagina toy in this giveaway, it stimulates the clit equally as well.
One of my absolute favorite little clit vibes is the Iroha+ Tori and thanks to Iroha, one lucky winner will get one. It's squishy like no other, the silicone is powdery soft and actually repels lint. I have no idea what magic they use to accomplish that. The vibrations are just right in tone and strength and if your clit likes pointy little tips, like mine does, then the Tori has you covered.
My butt approves of the Tantus Neo so, I feel blessed for Peepshow Toys' generosity. Butt toy noobs, do not fear. My butt sees very little action and still easily accepts the Neo. I think the tapered shape helps a lot in that regard and it has one of the most comfortable bases of any butt plug out there.
And we have a last minute, surprise addition to the giveaway – The Butters, an all natural oil-based lube. I'm not too familiar with this lube yet but I have a jar of my own to evaluate and will get down to doing that soon. Peepshow Toys is very excited about this product and graciously offered to add it to my giveaway. There will be 2 jars and 2 winners – 1 jar per winner. One word of caution though, this is an oil-based lube and should NOT be used with latex condoms!
Update: We have a surprise addition to this giveaway! Tantus donated and Adam O2. This is one of my favorite dual density dildos.
Must be 18+ to enter. Giveaway open to US, UK, CA, AU. One prize per person. Winner is responsible for any customs or other fees. Winner will be contacted by email and will have 3 days to respond otherwise, a new winner will be drawn. Giveaway ends on 3/31.
Prize #1
Click here to enter to win the Tenga Flip 0 and Good Clean Love lube.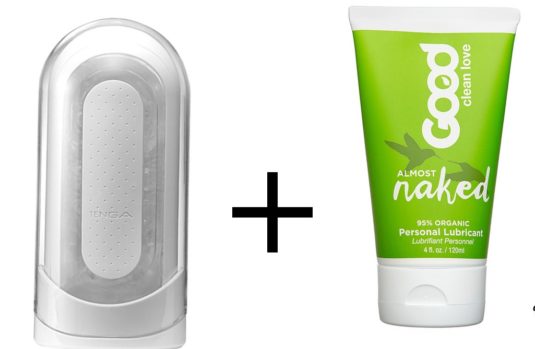 Prize #2
Click here to enter to win the L'amourose Prism V and Good Clean Love lube.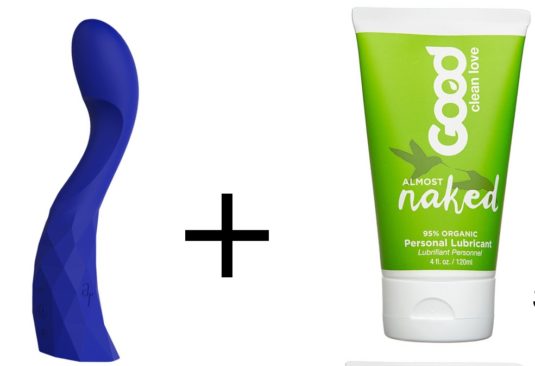 Prize #3
Click here to enter to win the Tantus Neo and Good Clean Love lube.
Click here to subscribe to Peepshow Toys' newsletter and get a free sample of Good Clean Love lube. While supplies last.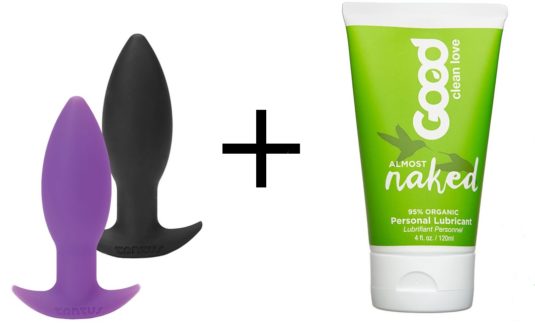 Prize #4
Click here to enter to win the Iroha+ Tori.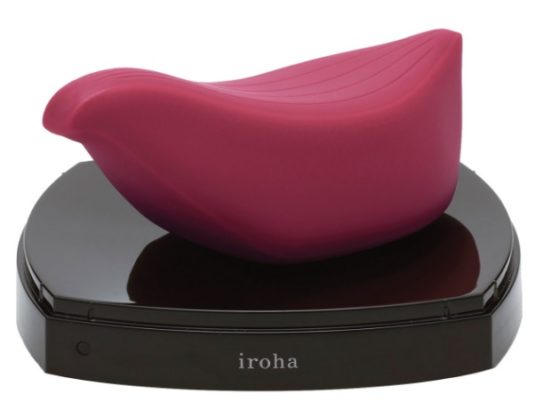 Prize #5
Click here to enter to win a jar of The Butters oil-based lube.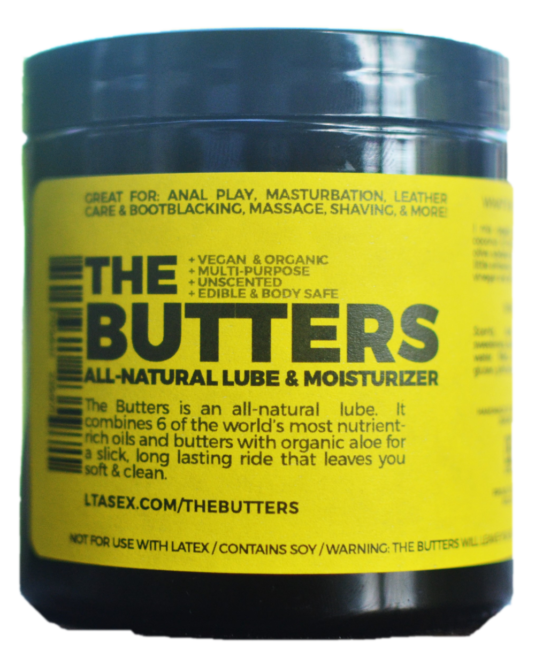 Prize #6
Click here to enter to win the Tantus Adam O2!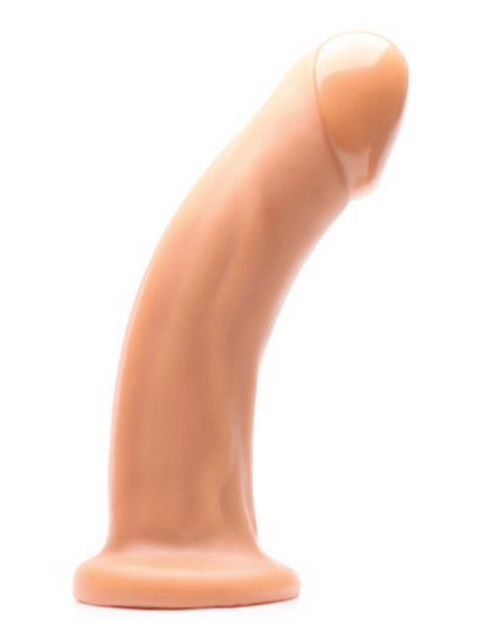 Like this? Want more of it? Subscribe!
| | | |
| --- | --- | --- |
| Get new posts sent to your inbox! | | |
| Get my sporadic newsletter filled with exlclusive deals, the latest sales and secret bonus giveaway codes. | | |