Want to support my blog? Clear your cookies, click the banner and shop!

Don't miss these great sex toy sales.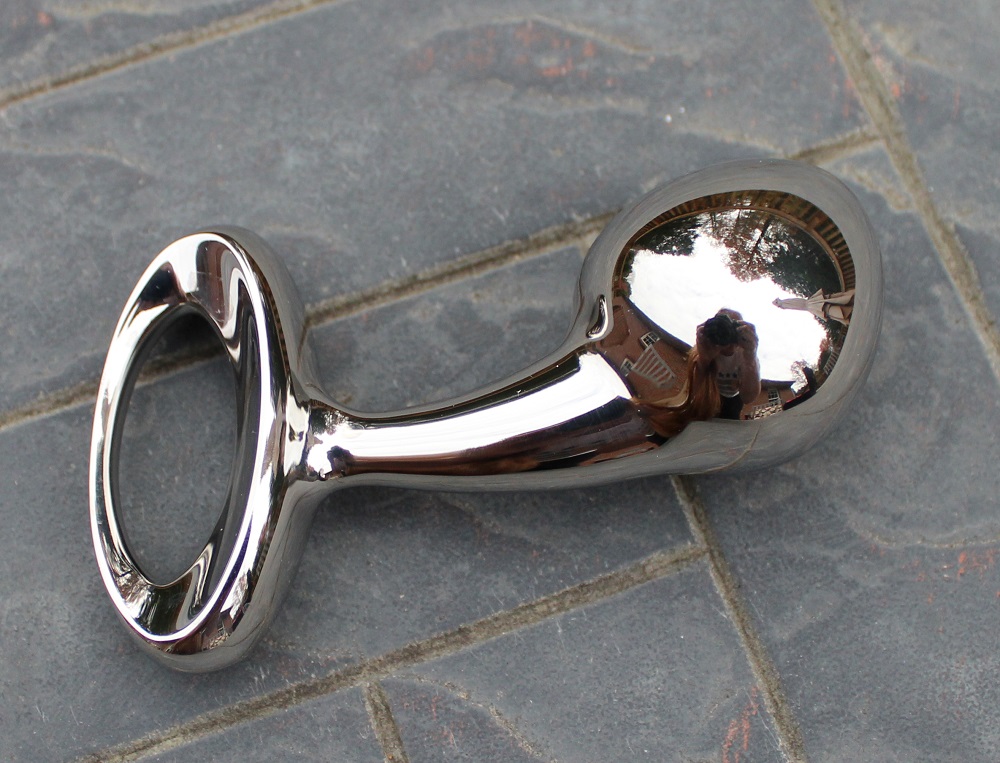 Best butt plug ever made, full stop. OK, maybe I'm not the most qualified to make that claim since I really only dabble in all things anal, including plugs. I'm definitely not what you'd call an anal toy connoisseur by any means but from time to time, I like a little butt love. Butt neglect is a terrible thing after all.
So, considering I am a bit of an anal novice, I think it speaks volumes that I love the njoy Pure Plug so much for its incredible comfort and ease of wear. You wouldn't expect it but, solid stainless steel is more comfortable in the ass than silicone. Well, at least that's my ass' opinion. But is the magnificence of the Pure Plug really any surprise when it's the product of the same company that brought us the Pure Wand, one of the most epic G-spotting dildos ever?
The Pure Plug is shaped like and sometimes sold as a prostate stimulator but there's no reason us vagina-having folks can't use it. It's hands down, the most comfortable butt plug I've tried. You probably wouldn't expect that from solid stainless steel but, it's true. I can wear this plug for long periods of time and it stays in place perfectly. I love that the neck is so thinly tapered. That's another feature that makes this plug so comfortable but for those who really want to feel stretched, this probably won't do it for you. The shape of the base is genius; sitting between the cheeks just the way you'd want it to and always feeling safe and secure. I'm by no means an anal queen and the medium is just perfect for me. But it also comes in small and large so you should be able to find a size that suits you. And if you really want something even bigger njoy makes the Pure Plug 2.0.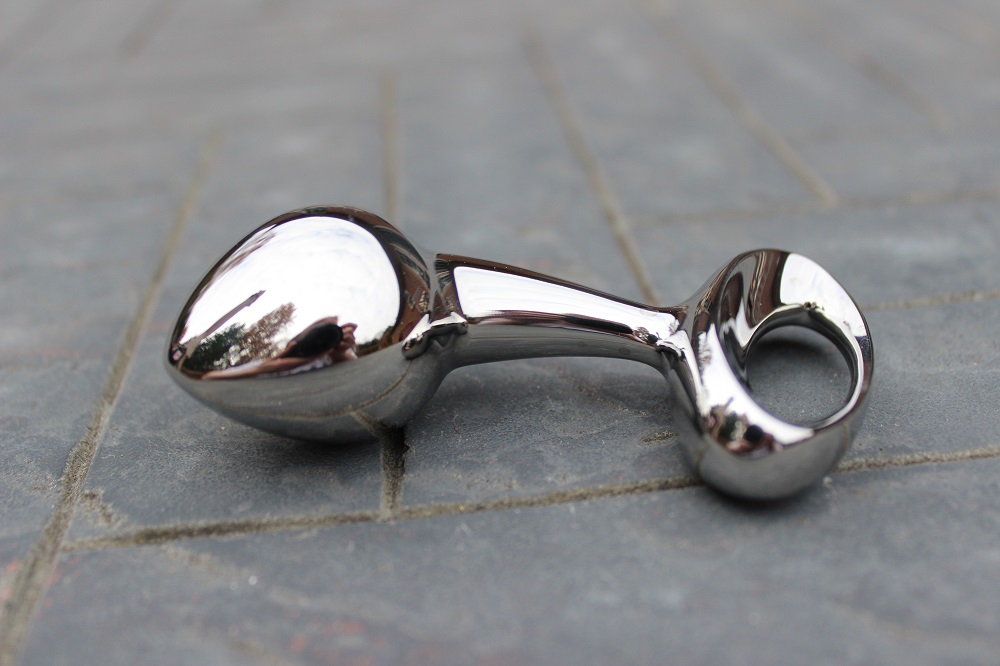 Stainless steel is a brilliant material for sex toys because it's totally body-safe, nonporous and phthalates free. Clean up couldn't be easier. Soap and water or a toy cleaner is fine most of the time. However, since this is going in the butt, you may want to sanitize it from time to time, especially before you share it with someone else. You can do this by boiling it for a few minutes. I've heard you really shouldn't use bleach solution on stainless steel so, probably best to stay away from that. Also, don't use anything abrasive on it or, you'll mar the finish. Njoy only uses the finest medical grade stainless steel. There are cheaper grades of stainless steel available but njoy won't use them because they actually have pride in their product and integrity in their business practices. And that can be hard to come by these days.
The Pure Plug is polished to mirror shine perfection. It's so cool and sleek. With a little lube, it slides right in. Speaking of lube, you can use any kind you prefer with stainless steel. My only suggestion is that when it comes to all things anal, the thicker the lube, the better. It provides more cushioning for the delicate tissues of the ass, which does not self lubricate like vaginae do. I really like using Pleasure Works Please Cream Lube, which I happen to be infatuated with at the moment.
There's a point as I'm gently pushing it against my anus that my ass grabs hold of it and greedily pulls it in. It is then that I am grateful for and realize the importance of the flared base. Unlike other plugs I've tried, this one actually stays in place pretty well during sex. Usually they come shooting out like a torpedo but the Pure Plug stubbornly stays in my ass. Dizzyguy said the base didn't bother him against his testicles. He said it was pretty comfortable because it's so sleek and slippery. And unlike many other plugs, the base of the Pure Plug does not block my vagina (but that can vary based on one's anatomy).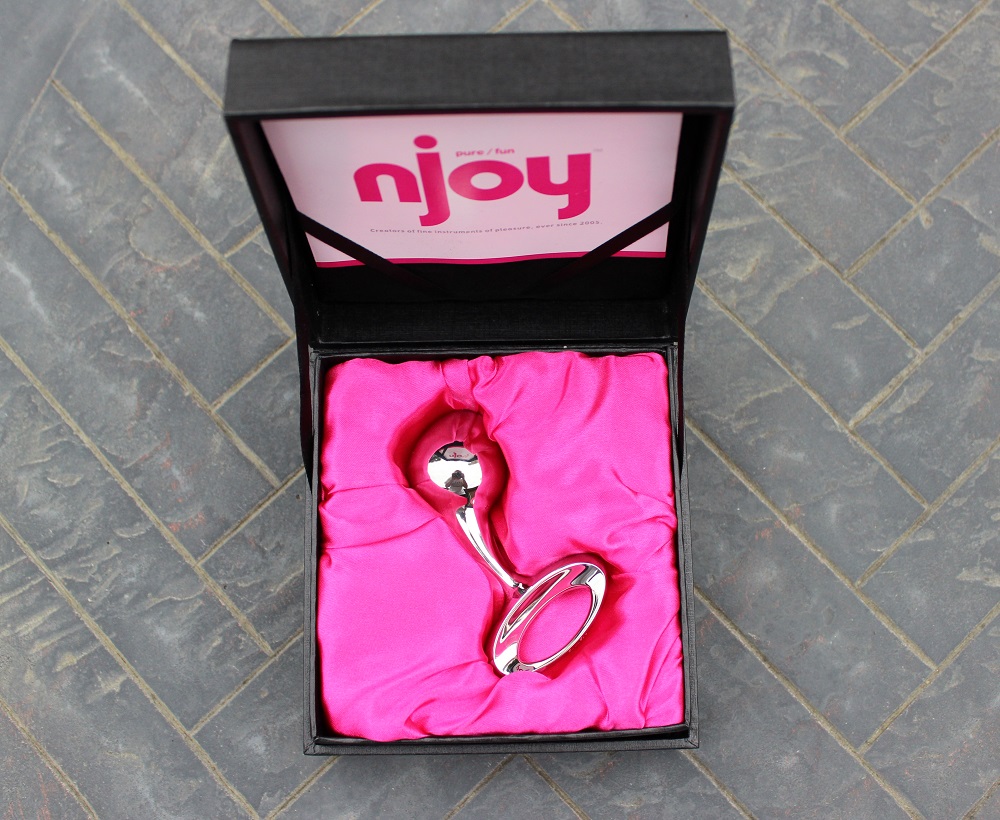 The Pure Plug is packaged beautifully in a satin lined box. Njoy just knows how to do things right. If you take proper care of this plug, it really should last you a lifetime. Then maybe when you die, you can be buried with it in your ass, which you'll probably want since you'll grow to love it so much.
There's really not much more I can say about the Pure Plug. It's awesome. You should get one. It's really that simple. I have not one single complaint about it. Totally recommend it.

GoodVibes provided the Pure Plug in exchange for an unbiased review.
Like this? Want more of it? Subscribe!
| | | |
| --- | --- | --- |
| Get new posts sent to your inbox! | | |
| Get my sporadic newsletter filled with exlclusive deals, the latest sales and secret bonus giveaway codes. | | |