Want to support my blog? Clear your cookies, click the banner and shop!

Don't miss these great sex toy sales.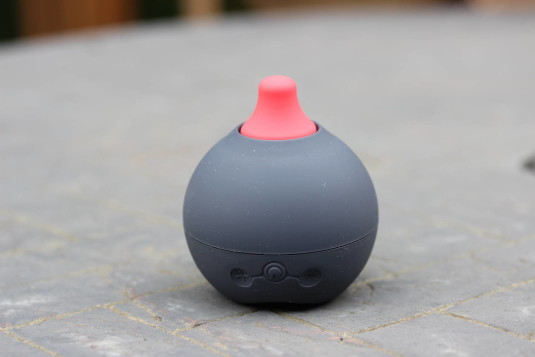 To say that the original crowdfunded Revel Body debuted to a cool reception would be an understatement. In fact, it didn't take long for it to earn a quite unflattering yet hilarious nickname amongst reviewers, though the company was less than amused. Many of them didn't have a lot of good things to say about the original device and their complaints seemed to be valid. I never tested the first version of the Revel Body but I now have the newest version in my possession – the Revel Body SOL. By the way, do you think anyone on the development team knew what SOL stood for1? Given the previous version's unfortunate nickname, it makes this little faux pas even funnier.
Want my verdict in a nutshell? It's a pretty cool gadget and an alright sex toy. I think the technology is kind of cool but as a sex toy, it's just OK. I'm really not blown away by it but I don't think it's totally awful either. Actually I should clarify… the three highest speeds are awful but the three lower speeds are pleasant and rumbly.
I've never felt anything buzzier and more irritating than the three high-speed settings of the Revel Body SOL. It's almost as if my clit could hear nails on a chalk board. It sends that unpleasant shiver up my spine and I recoil from the super high frequency buzzy tingling (not in a good way) vibration. It could actually be useful as a torture device on the three highest settings, if that's something you're into. If you like buzzy, then this is the toy for you. Luckily, the Revel Body SOL redeems itself with its lower three speeds which are very deep and thuddy, with the third setting being the most powerful.
So, I mentioned that this toy was a cool gadget but what makes it different from any other vibrator? Well, it's not built like an ordinary vibrator, which has a motor that spins a weight around to create the vibrations. The Revel Body SOL uses magnets to thrust the piston-like inner core back and forth at varying speeds, which they call TrueSonic technology. It is rather innovative, I'll give 'em that but it does kind of remind me of how the Fun Factory Stronic Eins operates, albeit on a smaller scale.
You're probably wondering – does the Revel Body SOL get me off? The answer is, yes but not as it comes originally packaged. The three tips that come with it didn't do much for me.
I had to order the extra tips that are available separately and it's the Niko tip that really works for me.  I think the Niko ought to be included because it seems to me like it would be the one to work for most people.
Is this a toy that I'll reach for on a regular basis? Probably not. I just have other toys that I like better. I wouldn't recommend this as someone's first toy, especially given the price. But if you're a collector and you're bored with everything else and have some money to burn, you might want this one.
The company boasts some hokey claim that the second, fourth and sixth settings vibrate at the Om frequency. What the hell does that mean? I haven't a clue. I will say the second setting is great but if the fourth and sixth settings are supposed to resonate with the energy of my body then maybe my chakras are outta whack or something because, I hate them.
Apparently, you can use the reverse side of the Revel Body SOL in the bath for a different kind of stimulation. It's supposed to create a suction sensation on level three. I didn't feel like trying it though. Maybe someday I'll get bored enough to try it because Revel Body claims it'll be my "Best. Bath. Ever".
Revel Body likes to brag about how quiet the SOL is and it is on the three highest uber-buzzy settings but on the lower thuddy settings (where I prefer to use it) it does make a rather loud rattling sound and you do feel the vibration quite a bit in your hand.
The Revel Body SOL is made of all body-safe materials and can be cleaned with soap and water. It's fully waterproof and water-based lube is recommended. The SOL is covered by a 2 year warranty. Since this device uses magnets, it shouldn't be used by those with pacemakers.
It is USB rechargeable and the manual states that an A/C adapter is included (in North America only) but it wasn't with mine. So maybe I didn't get the package meant to be sold in the US (mine came straight from Revel Body, not through Filthy Dirty). I'm assuming that when you purchase from Filthy Dirty, you'll be getting the North American package, which is supposed to include the adapter. Either way, if you don't want to charge it from your computer, you'll need an A/C adapter. They do include one when you purchase the travel pouch. Isn't that nice of them?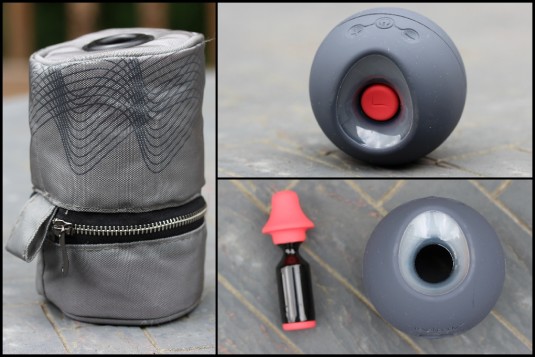 The Revel Body SOL is certainly a unique sex toy. I do enjoy it on the lower three settings. It just doesn't earn a place among my favorite sex toys. But that's just me. You might love it and I have no way of knowing who will and who won't. That's why it's a bit of gamble at this price. It's a lot of money to spend on something you might end up hating, which is why I wouldn't recommend it to a sex toy beginner. Those of us who have sex toys spilling out of every closet and are bored to death with the same ol' vibrators and have about $140 burning a hole in our pocket, might buy it for shits and giggles. Then again, I could recommend some toys in this price range and lower that I like a whole lot more.
If you want the Revel Body SOL or perhaps something else, why not show some love to Filthy Dirty for supporting my blog and making this review possible?  Oh and, they're also helping me get to Woodhull's SFS!  They're the kind of sex positive company that needs our support!
Use code: TMG15 for 15% off your entire purchase!

Filthy Dirty provided the Revel Body SOL in exchange for an unbiased review.
In case you didn't know, SOL is a widely recognized acronym for "shit outta luck" ↩
Like this? Want more of it? Subscribe!
| | | |
| --- | --- | --- |
| Get new posts sent to your inbox! | | |
| Get my sporadic newsletter filled with exlclusive deals, the latest sales and secret bonus giveaway codes. | | |