Want to support my blog? Clear your cookies, click the banner and shop!

Don't miss these great sex toy sales.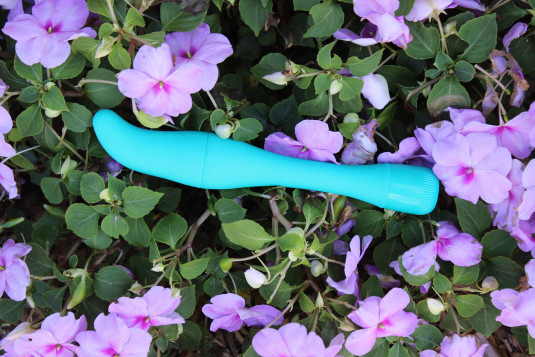 I wasn't sure if I was going to like the Pleasure Works Silky G vibe. I mean, it has a pokey, pointy tip and runs on AAA batteries, which means it wasn't going to be super powerful and it would probably be buzzy to boot. But I was talking to the folks over at Trystology and mentioned that I'd like to try some less expensive toys and hopefully, find some that don't suck, which is tough to do, by the way. They said that they get a lot of good feedback on the Silky G so I said, "why not?" I wasn't all that optimistic but then… I tried it.
I settled in with the Silky G, my waterproof sex blanket, a tube of my newest fave water-based lube and my beloved clit vibe, the Lust L2. First, I used the Silky G on my clit and it wasn't bad but didn't blow me away either. I probably could have gotten off with it if I'd really tried but I wanted to save the orgasm for when I paired it up with the L2. It had been a long time since I had a blended orgasm. Not that I've had trouble having them, I've just been lazy and only using clit vibes lately.
I lubed it up and pushed it into my vagina, honestly expecting the pointy tip to be uncomfortable but it wasn't at all, not in the least. I do know that some folks hate pokey G-spot toys though and that's something to consider. It hit my G-spot like it had laser guided precision. I started moving it around and thought, "oh, that's nice I think I'll turn on the vibration" and once I did, I instantly felt that sensation like I needed to urinate, which is common for a lot of folks when G-spotting. I had a strong hunch that the Silky G just might give me a lovely blended orgasm.
I couldn't lube up my L2 fast enough and when I got everything in place and started moving each vibe around in the ways that usually lead to orgasm, the dual stim felt incredible. My PC muscles contracted hard and it felt like I was building up to a strong orgasm. Then, instead of thrusting with the Silky G, I started twisting it from side to side a little and it was like someone opened the flood gates. My orgasm exploded and I squirted all over my sex blanket. Good thing I decided to use it.
It's true, the Silky G is pointy and will be irritating to some people and yes, it's kind of buzzy at the highest speed and no, it's probably not going to make power or girth1 fanatics very happy but it sure shocked the shit out of me. And at less than $20, I really didn't expect that.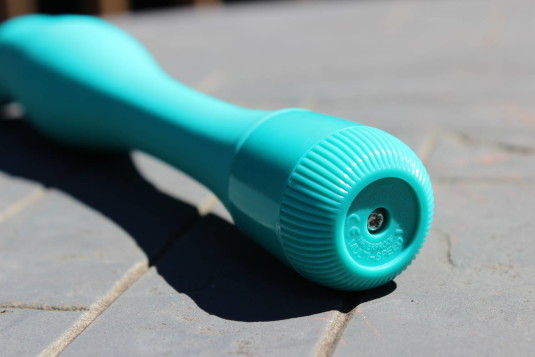 The Silky G is about as simple as a vibrator gets – no bells and whistles. Just an old-school-like dial on the base that adjusts the speed from low to high. I actually kind of like how uncomplicated it is. Plus, you're not stuck on 3 set speeds, you can adjust the speed incrementally to fine tune it to exactly where you like it. Another nice thing? It comes in colors other than pink and purple.
This vibe is made of hard plastic and has a nice silky finish – hence the name, I guess. It's waterproof and fairly easy to clean but it does have an annoying seam on the shaft. It doesn't bother me when I'm using it but I'm annoyed that it's there because it can collect lube and vag gunk2. Since the Silky G is plastic, your lube choices are not limited at all. Use any kind you like. Silicone-based, water-based and hybrid lubes are all compatible with this vibe.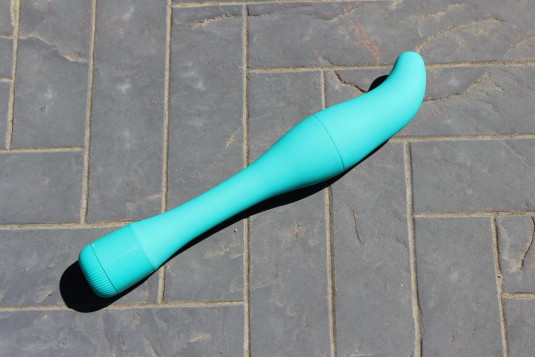 For under 20 bucks, I really can't complain too much about the Pleasure Works Silky G. Sure, it's all those things I mentioned – pointy, buzzy and not terribly powerful but you know what? It still gives me wonderful blended orgasms, despite all that. Obviously, this is not a MONA 2 caliber vibe but again… it's less than 20 bucks!
I might not recommend the Silky G to someone who hasn't perfected the art of finding their G-spot, simply because I believe that a toy with a larger, broader head makes it easier but once you've got the hang of stimulating your G-spot, I think you'll zero right in on it with the Silky G. So, if you want something basic and cheap that doesn't totally suck, give the Silky G a try.
Trystology is a sex-positive, education and empowerment driven online retailer with a beautiful brick and mortar shop in Ventura, California. They are also one of my newest affiliates. When you shop with them through my links, you're supporting a great company and my blog at the same time. They offer free shipping on orders $75+ and you can follow them at:
Twitter: @Trystology
Instagram: @Trystology
Facebook: www.facebook.com/trystology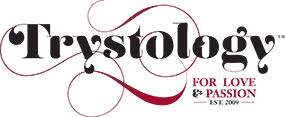 Trystology provided the Pleasure Works Silky G in exchange for an unbiased review.
Like this? Want more of it? Subscribe!
| | | |
| --- | --- | --- |
| Get new posts sent to your inbox! | | |
| Get my sporadic newsletter filled with exlclusive deals, the latest sales and secret bonus giveaway codes. | | |