Want to support my blog? Clear your cookies, click the banner and shop!

Don't miss these great sex toy sales.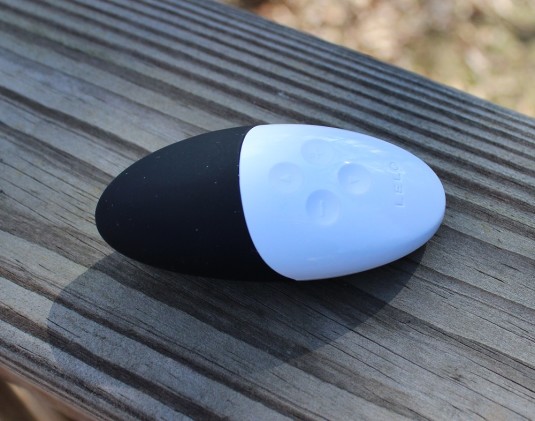 I really like the SIRI 2. There, I said it. It's a nice little clit vibe. Gets the job done. There's not much to complain about, really. Does it take the place of one of my favorite clit vibes, the We-Vibe Touch? Uhm, no. But if I'd never tried the Touch, the SIRI 2 might come close to winning one of those exclusive spots in my night stand drawer.
I was instantly impressed with SIRI 2's power the very first time I turned it on. I immediately had the thought that this vibe was probably gonna float my boat. And when the time came to introduce it to my clit, I was not disappointed. Orgasms were had and everyone went home happy.
Now, I shall step upon my soapbox. This sound responsive mode – I don't need it. It's just not necessary. I like this vibe well enough and not one bit of my appreciation was earned by the sound responsive mode. I know that it's LELO's big whiz-bang feature but I couldn't care less about it. It was fun for like five minutes but it's not going to get me off and I'll likely never put it in that mode ever again. This would have been a solid little clit vibe without the sound responsive mode, which only serves to drive up the price, at least that's how I see it. You might very well think it's better than sliced bread and use it in that mode all the time. But for me, all I need is steady vibration with variable intensity and I'm happier than this guy.
In addition to steady vibration and the sound responsive mode, there are 8 patterns. I guess they're OK if patterns are your thing but I don't use them.
I do have one other complaint about this vibe. The buttons aren't the easiest to push while I'm using it, without having to take a momentary break in the action. I try to push down on the buttons while I still have it on my clit and most of the time, I just cant. This gets even more difficult if you've got some lube on your fingers, which is likely to happen. I usually have to stop, hold the SIRI 2 in one hand and press down on the buttons with the other. And who likes having to stop what they're doing to adjust the intensity? I guess the good part is, you won't be accidentally hitting the buttons and changing settings but I really wish they were a bit more sensitive.
LELO makes a few claims about how much better the SIRI 2 is than the original SIRI and I can't tell you if it's all true because I don't have the SIRI. But I do know one HUGE improvement is that the SIRI 2 is waterproof. The original SIRI was not and that's largely why I wasn't all that interested in it.
The SIRI 2's vibration feels remarkably like that of the We-Vibe Touch in terms of power. It's very subtle, almost imperceptible but the SIRI 2 feels slightly buzzier than the Touch. Where the Touch wins for me is that it's easier to hold onto, easier to press the button and my clit prefers the Touch's pointed tip over SIRI 2's rounded tip. Other than that, the two are very comparable.
You take care of the SIRI 2 just like any other silicone vibe. For more on that, go here. Water-based lube is recommended. It takes two hours to fully charge and LELO claims that will give you two hours of run time. It's nicely packaged, comes with a storage pouch and has a one year warranty.
The SIRI 2 is a good clit vibe but I wish they would have forgotten about the sound responsive mode and just lowered the price. Then again, I'm a simple kind of gal and I don't really need anything beyond strong rumbly steady vibration, which the SIRI 2 has plenty of. Maybe some folks will have fun with the sound responsive mode but I have no use for it. It's like LELO thought they had to add some fancy bells and whistles to make the SIRI 2 special but it still would have been a great vibe with just the basics.
LELO provided the SIRI 2 in exchange for an unbiased review.
Like this? Want more of it? Subscribe!
| | | |
| --- | --- | --- |
| Get new posts sent to your inbox! | | |
| Get my sporadic newsletter filled with exlclusive deals, the latest sales and secret bonus giveaway codes. | | |