Want to support my blog? Clear your cookies, click the banner and shop!

Don't miss these great sex toy sales.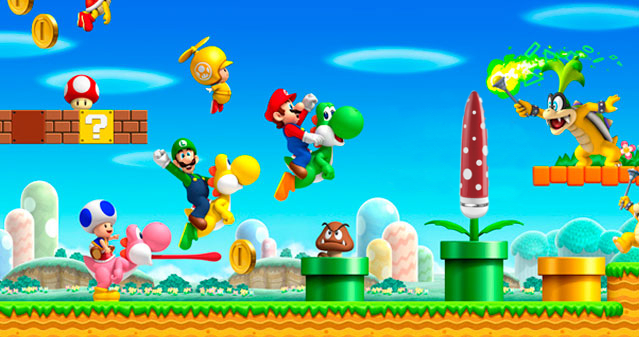 A ceramic vibrator? You just know I had to have one. I really liked Pipedream's Ceramix No. 5 dildo so, I was curious about the vibrators from that line. The fact that this vibrator looks like something from Super Mario Bros. made me want it even more (and of course I had to photochop it). Sadly, the Ceramix No. 9 did not do one good thing for me and I don't like a single thing about it, other than how it looks. OK, the cool sleek ceramic was kind of nice but the shape isn't great and the vibration is weak… and I don't know anyone who buys vibrators just to look at them.
The Ceramix No. 9 really just bored me to tears. There was just… nothingness. No stimulation whatsoever. The shape did nothing to stimulate me vaginally and the vibration is so weak that there's no way it could arouse my G-spot or even bring me to clitoral orgasm. I would be seriously disappointed had I purchased this vibrator for myself, instead of receiving it in exchange for a review.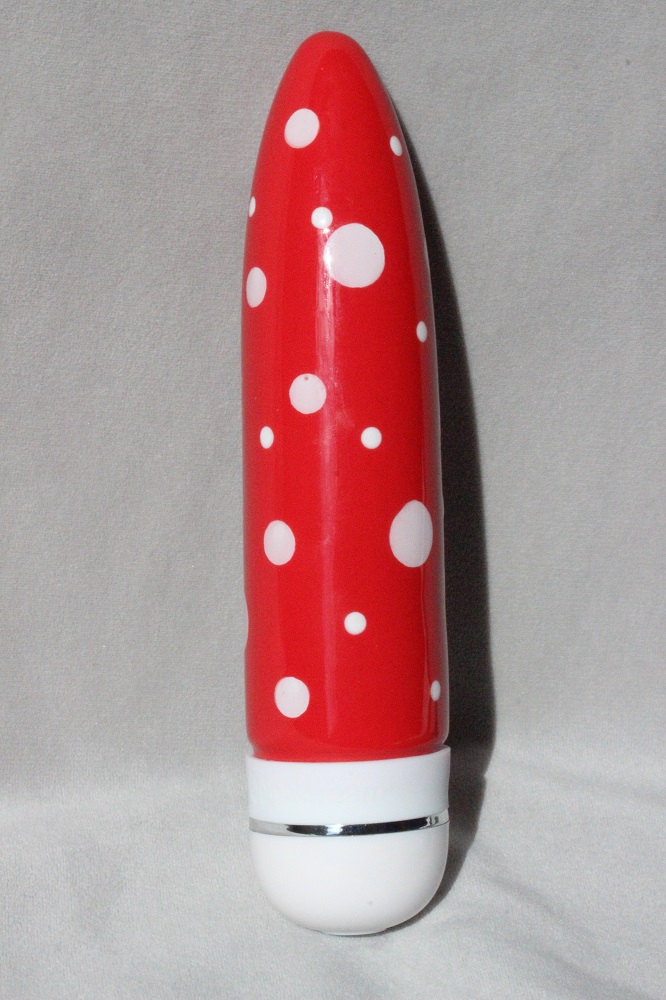 About the only thing I can say that's sort of positive about it (depending on your preferences) is that it's a touch girthy at 1.6″ in diameter (and 5.5″ long, insertable).  The gradually tapered tip, does make it easier to work the girth into you. So, if you struggle with larger toys and you want to try something that's easier to insert, this might do it. The smooth glossy ceramic finish means it slides in with very little lube.  And if you don't need very strong vibration then this might very well work for you but really, don't expect much from the vibration.
It feels like Pipedream used the same vibrator in the No. 9 as they did in the Pure Aluminium Large Blue Vibrator (except the Large Blue has no patterns), which also underwhelmed me.  The No. 9 has 3 levels of steady vibration and 3 patterns.  The vibration isn't really buzzy but it's just too weak to do anything for me.
There is a single button and you have to cycle through all the functions to turn it off. It takes 4 AAA batteries and it's waterproof. You would think that since it's waterproof and made of nonporous body safe materials, it would be easy to clean and it would be if not for the gap between the ceramic body and the plastic base. It's a good place for lube and body fluids to collect and get gross so, I use a toothbrush to clean it out. Antibacterial soap and water is all you really need for cleaning or you could use a toy cleaner. To sanitize it, you can submerge it in a 10% bleach solution. Any kind of lube you want to use with it should be fine.
The No. 9 isn't whisper quiet but it's also not unusually loud. It does not come with a storage pouch but the box is sturdy and there is a large chunk of foam that holds the vibrator securely in the box. There is no warranty with this vibrator.
I appreciate the No. 9's whimsy and the sensation of the glossy ceramic but beyond that, there's just nothing else I like about it. I am happy I had the opportunity to review it but I'm glad I didn't purchase it myself and I really can't recommend it. However, if you want to try something from the Cermaix line that doesn't suck, I do highly recommend the No. 5. It has a nice G-spot seeking head and it's hollow, which allows you to fill it with warm or cold water for some really unique temperature play.  As always, if you purchase from NiteTime Toys through my affiliate links, you can take 10% off your order with code: DizzyGirl
Update: Before you consider buying Pipedream products, please take a moment to read this.

NiteTime Toys provided the Ceramix No. 9 in exchange for an unbiased review.
Like this? Want more of it? Subscribe!
| | | |
| --- | --- | --- |
| Get new posts sent to your inbox! | | |
| Get my sporadic newsletter filled with exlclusive deals, the latest sales and secret bonus giveaway codes. | | |